Istanbul in Gyeongju: an encounter between two ancient cities
Turkey's Istanbul has met with Korea's ancient city of Gyeongju at the recently opened "Istanbul in Gyeongju" festival. The celebration enables Turkey to bring its vibrant and colorful cultural elements, infused with both Eastern and Western features, to the far end of the Silk Road.
Opening on September 12, the "Istanbul in Gyeongju" festival has already been visited by more than 250,000 visitors, according to the event's organizing committee.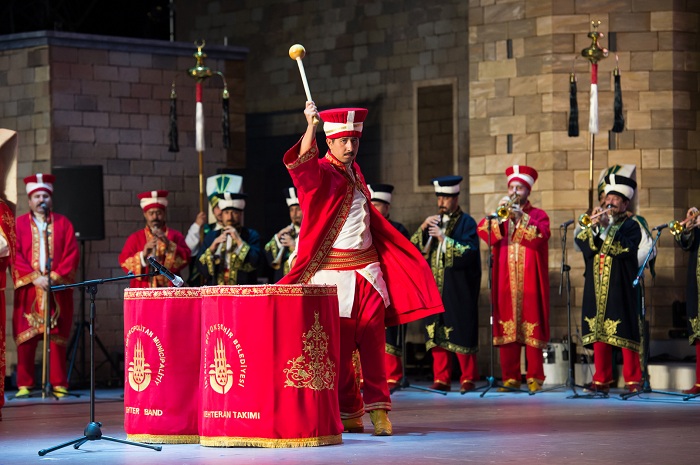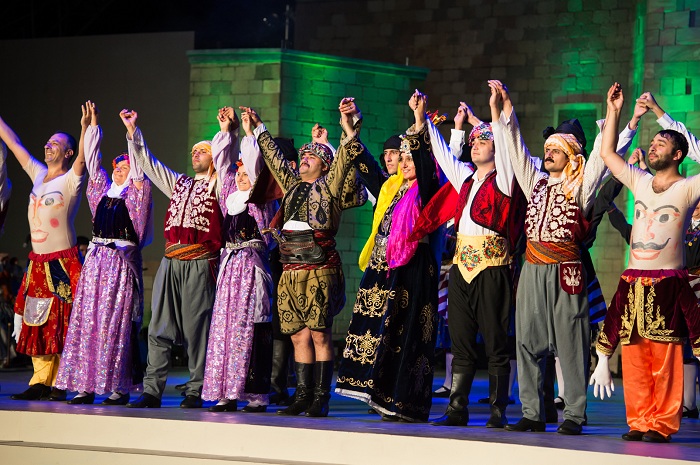 The 'Istanbul in Gyeongju' festival kicked off in Gyeongju on September 12.
"Istanbul in Gyeongju" is part of a cultural exchange program between Korea and Turkey. It follows a similar event held last year in Istanbul, "Istanbul-Gyeongju World Culture Expo 2013." During that festival, Gyeongju, the capital of the ancient Korean kingdom of Silla, was introduced to Istanbul. As part of this return visit, the history of Byzantium, Constantine, the Eastern Roman Empire, Mehmed II and the Ottoman Empire will be uncovered in Gyeongju for all to see.
Abdurrahman Sen, general secretary for the festival, said that, "Everything about Turkey, from its performances, music, arts and people through to its lifestyle, will be introduced."
As Sen emphasized, a wide variety of programs are to come during the celebration that will last until September 22. Korea.net would like to introduce some special attractions to our readers that are drawing visitors' attention.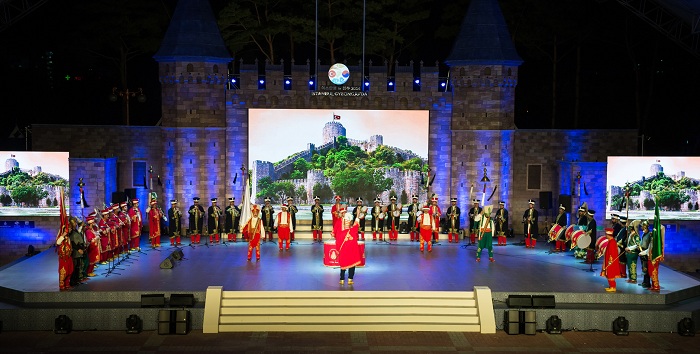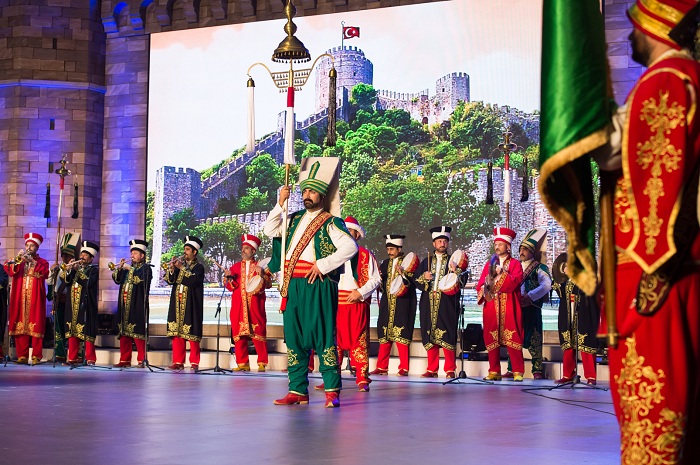 Mehter Marsi is a military band from the days of the Ottoman Empire.
Mehter Marsi is the world's oldest military band, launched during Ottoman times. It put on an overwhelming parade during the festival's opening ceremony. In ancient times, the band stood on the front lines of battle, playing music that was reminiscent of thunder and lightning, with traditional percussion and wind instruments. It helped encourage the soldiers on their side while breaking the morale of the enemy troops. The martial music is known to have influenced European classical music, inspiring a number of composers, including Haydn, Mozart and Beethoven. Mehter Marsi, an important symbol of ancient Ottoman military might, will perform in a grand parade on September 16 and 17 along with one of Korea's own traditional percussion bands.
In addition to the parade, 27 more performances are also well under way. The Kent Orchestra is putting on a range of performances covering classical, pop, jazz and punk music. There are showcases for folk music and dance music, as well as brass band performances that will sing about the lives of the Turkish people. There will also be a chance to see the famous clarinetist Serkan Çağrı. Performances will be spread throughout the festival.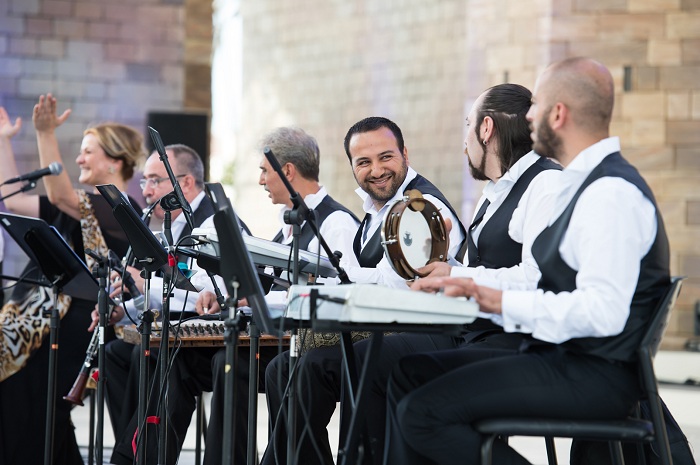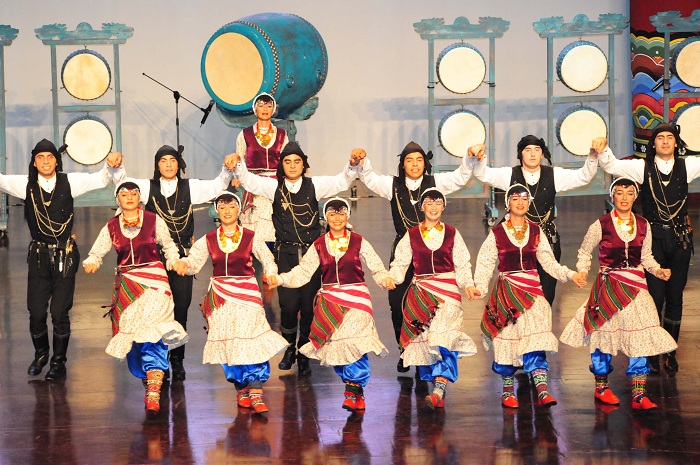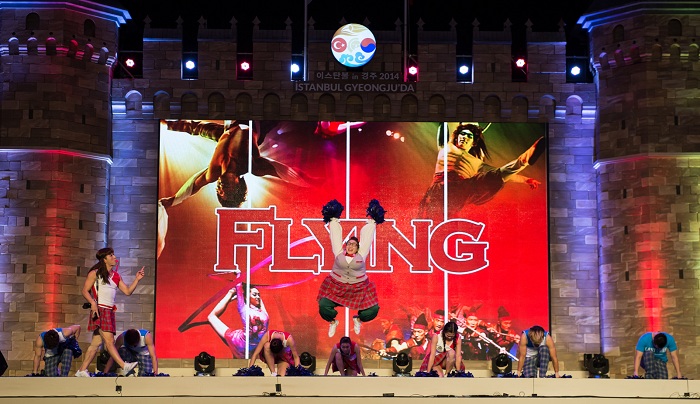 The 'Istanbul in Gyeongju' festi
val offers a range of performances and events. Pictured are Turkish traditional performers and Korea's non-verbal performance troupe, Flying.
The Istanbul Promotion Center, located in Hwangseong Park in Gyeongju, is where you can experience the "real" and the "everything" of Istanbul, organizers say. A 3-D video room, in particular, provides visitors with the new experience of looking down from a helicopter at historic sites in Istanbul, including Topkapi Palace and the Hagia Sophia.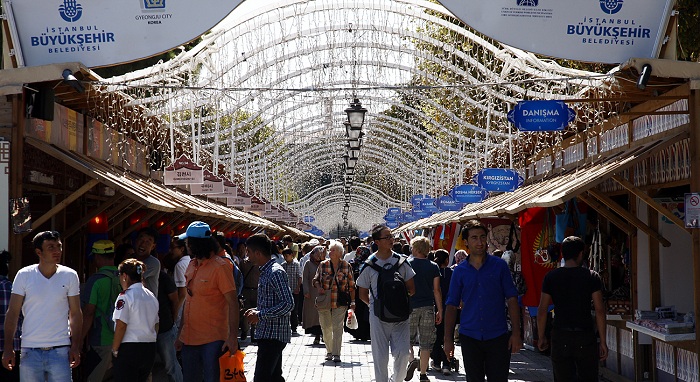 The Grand Bazaar booth offers a wide variety of specialties and handicrafts.
The Grand Bazaar, or the Kapali Carsi, is Istanbul's largest traditional market and it, too, is making an appearance at the festival. The Grand Bazaar pavilion offers visitors a chance to sample traditional Turkish tea, coffee, simit, a type of bagel, and to view first-hand the making of a diverse range of handicrafts. Artists will be delicately making glassworks and visiting children will be able to try their hand at traditional Turkish painting. Visitors to the Grand Bazaar pavilion will have an opportunity to see traditional dolls dressed in naturally-dyed clothes, a variety of different pottery styles, celadon and other craftworks. Two of the must-eat items are kebabs and traditional ice cream.
Finally, the Silk Road Sori Gil display, the highlight of the festival and a collaboration between Korea, Turkey, China, Uzbekistan and Mongolia, will open on September 16. The Silk Road Sori Gil will also appear at the Gyeongju Arts Center on September 22.
More information is available at the festival's website. (https://istanbulingyeongju.com)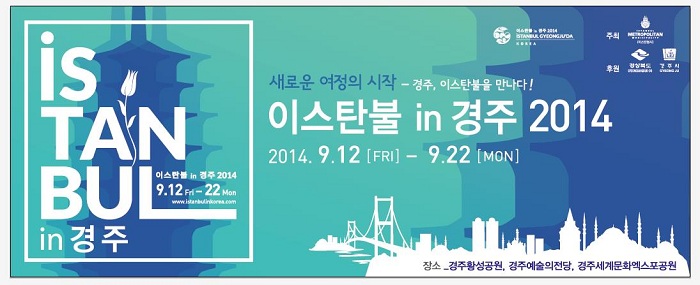 By Lee Seung-ah
Korea.net Staff Writer
(All photos courtesy of the festival organizing committee)
slee27@korea.kr