Korean Cosmetics & Skincare Guide 101
Korean cosmetics and skin care are arguably among the most sophisticated in the world. International fashion magazine, Marie Claire, claims that South Korea is about 12 years ahead compared to the US when it comes to skin care technology. Yes, they're that advanced! That is why Korean cosmetic companies get a lot of love among beauty enthusiasts. Not surprisingly, thousands of tourists flock to the country to stock up on all that Korean beauty and skin care goodness.
A major reason why Korean cosmetics are so advanced is because of the demanding nature of Korean women. Do you know that Korean women do a lot of research before buying? They look up which ingredients will benefit their skin and which items really work to treat specific concerns. You can probably describe Korean women as 'geeky' when it comes to makeup and skincare but the demanding nature of Korean women is what makes Korean brands competitive today. They know their target audience is smart that is why Korean cosmetics offer a wide variety of lines ranging from all-around products that cover basic necessities to cosmetics targeted to a specific skin type. Korean companies are always on their toes and continue to develop their products to satisfy the demands of consumers.
What captures people's attention?

First impressions matter. That is why Korean companies produce such eye-catching packaging and liberally employ celebrity endorsers.
The formula is simple: Cute packaging + Effective product + Hallyu stars = perfect combination.
Admit it, the eye-catching, quirky packaging and catchy names with their play of word puns are amusing. Another thing that lure people are the celebrities representing the brand, whether it is the latest K-pop group or a veteran actor or actress.
It is undeniable that the Hallyu wave opened the doors for Korean cosmetics to bloom in different countries, including my country, the Philippines. Korean make-up companies started capturing the hearts of Filipinos just a few years ago along with the growing popularity of K-Pop stars. That is why you will see life-size standees and posters of Korean celebrities plastered around Korean brand stores everywhere.
Interestingly enough, Korean brands don't have to adjust much of their products to their international audience, underscoring the international appeal of Korean cosmetics to women outside Korea.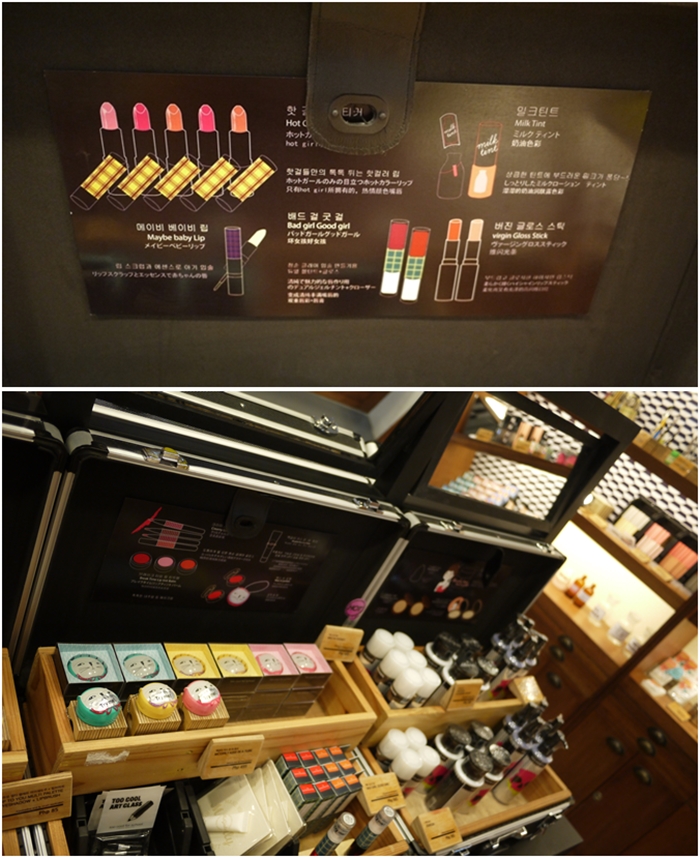 What makes Korean makeup different?
Korean cosmetics are subtle in the use of ingredients. Most Korean brands tend to go for more natural ingredients that will benefit everyone's skin. They have perfected that very natural, 'no-makeup' make-up style which makes you look like you're not wearing anything. The 'barely there' makeup gives the illusion that your skin is perfect.
Korean make-up is also very distinct. The current and long-lasting trends are: dewy look, baby-face and the barely there no-makeup look.
Key point to Korean makeup is to show a natural, youthful, bright and dewy glowing skin. On skin care regimes:
Did you know that Korean women use the most number of skin care and make up products in the world? Yes, they utilize around 5 to 10 products on a daily basis. Some Koreans even use more! Now that's dedication.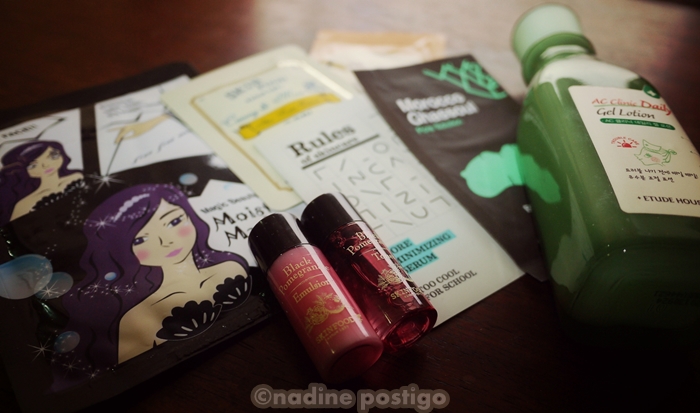 Let me differentiate between the traditional basic skincare regime vs. the Korean women's regime.
On an average, women usually use three steps:
Cleanse/Facial wash ? Tone ? Moisturize.
Now let's look at how the Korean women take care of their skin:
Cleanse (some do it twice with cleansing oil & facial wash) ? Tone ? Essence / Serum ? Moisturize ? Eye Cream ? Face mask ? Facial mist.
Why all these steps? The advantage in doing all these is that it keeps your skin healthy and cleaner thus making your face a better canvass in applying make-up. As in art, a great painting starts with a clean canvass.
Now who says that make-up and skin care are only for the ladies?
Nowadays Korean men are jumping onto the bandwagon and make up a significant market for Korean cosmetics and skincare. There is a growing percentage of Korean men that are using Korean cosmetics. Although men don't usually engage in the technical aspects of make-up, a large number subscribe to the natural look marked by clean and clear complexion (hello BB cream!)
Here are the basic must haves to help you attain that Korean-esque glow.
BB Cream ? The Holy Grail of skin care. Blemish Balm, or BB cream as it is known, was originally formulated as a post-operation cream to help fire and burn victims and patients who have gone through laser skin surgery. It aims to soothe and regenerate the skin. The product acts like a tinted moisturizer that is superior to foundation because it is lighter on the skin. Not only that, it also serves as a make-up base, skin care as well as provides adequate coverage & protection from the sun. This is great for those living in tropical countries like us because we don't have to layer a lot of chemical products on our face. This makes our skin breathe easier.
Facial mist ? A must have to keep your skin hydrated. A handy product to have in your bag to refresh during hot and humid days.
Luminizers (Highlighters) ? For that porcelain-like skin. This is a must for that dewy and baby-face look that is currently the trend in Korea.
Facial mask ? Used at the end of your nightly skin care routine to seal all of the products you use. There is a wide variety of facial masks to choose from containing different extracts to meet your skin concern or skin type. Another item that really hydrates your skin and leaves you feeling fresh and glowing.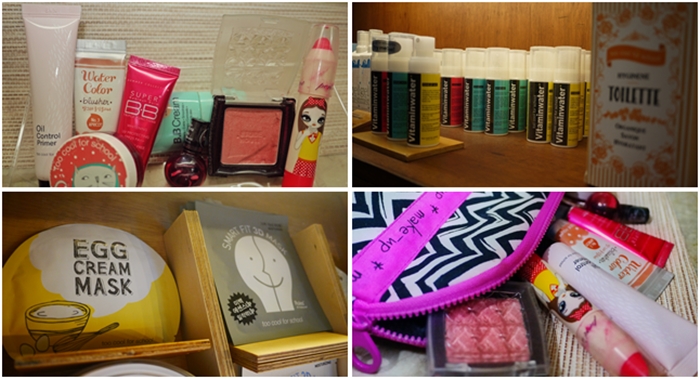 So on your first or next visit to South Korea, be sure to drop by Seoul's beauty wonderland, Myeongdong (aka Cosme Road). It is a long street dotted with numerous Korean cosmetic shops. If you are a serious fan of Korean make-up and skin care this is the best place to be.
Check out other related articles here on The Korea Blog to read more about Korean cosmetics:
So beautiful: Korean high-end cosmetic brands
Naturally Beautiful: Ancient Korean Makeup
BB Cream, move over! It's time for CC Cream!
New BB(Blemish Balm) trend and how to apply it?
Written by Nadine Postigo on September 5, 2014 in Brands & Products, Lifestyle, Worldwide Korea Bloggers