Alien love story steals the show at Seoul drama festival
"My Love From the Star," an SBS soap opera that has garnered a huge fan base at home and across mainland China, has stolen the show once again. 

The megahit drama won a total of four awards during the Seoul International Drama Awards 2014 (SIDA), one of the world's biggest international television soap opera festivals, that was held at the National Theater of Korea on September 4. 

"My Love From the Star" had the honor of winning the prize for Outstanding Hallyu TV Series. Actor Kim Soo-hyun, who plays Do Min-jun in the TV show, captured two prizes, the Netizen Popularity Award and the Best Actor for Outstanding Hallyu TV Series. Do is an alien that arrived on earth 400 years ago during Joseon times (1392-1910). He falls in love with a modern-day actress, played on the show by Jun Ji-hyun. 

Finally, the drama also won Best Soundtrack at this year's awards.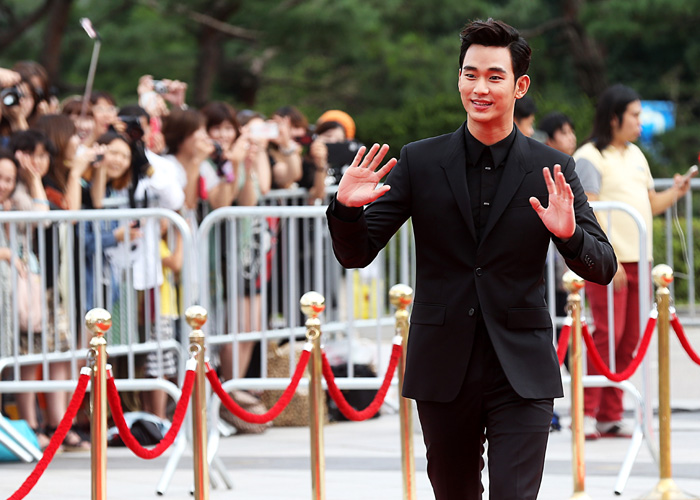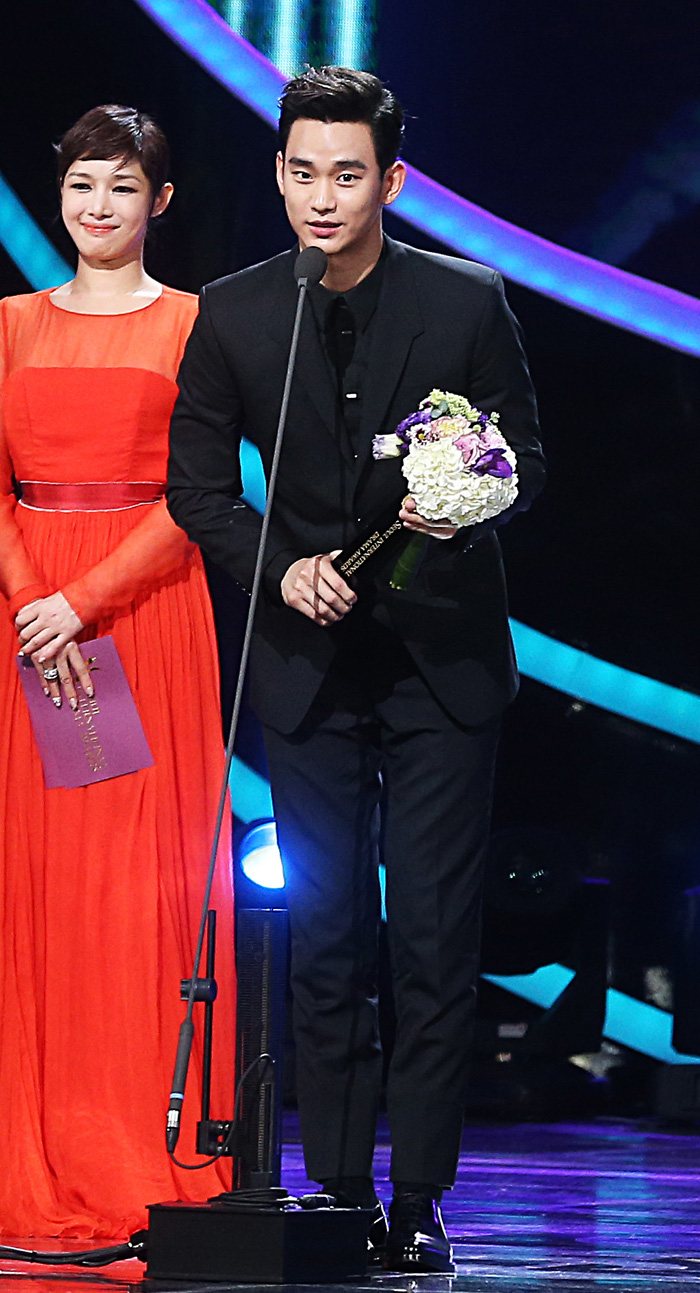 "This amazing, unbelievable year carries on," said the 26-year-old actor. "I feel so grateful to everyone who loves the show, especially my international fans. I will continue to work hard to become a better actor." 

This year saw a total of 209 TV shows from 50 countries submitted to the SIDA, its largest number of entries ever. Twenty-four TV shows and 28 producers, actors and actresses were nominated for the awards. 



The Grand Prize this year went to the French comedy show "Kabul Kitchen Season 2." 

"It's a bit of an honor for me to receive this great award," said the show's producer, Joey Faré, in her acceptance speech. "It is really good and great to know that people from around the world notice our drama and find the story and humor in it interesting. Thank you." 

The French TV show tells the true story of a French journalist who chooses to run a French restaurant in Kabul, Afghanistan, even after being taken hostage for three months, instead of deciding to go back to his home country. 

The Spanish show "Barefoot on Red Soil" won the Golden Bird Prize for TV Movies, and the Norwegian show "Mammom" was granted the Golden Bird Prize for Mini-series. 

Meanwhile, the best prize in the serial drama category went to the domestic series "Empress Ki" which tells the story of a noblewoman from the Goryeo Dynasty (918-1392) who becomes empress of the Yuan Dynasty (1271-1368) in China.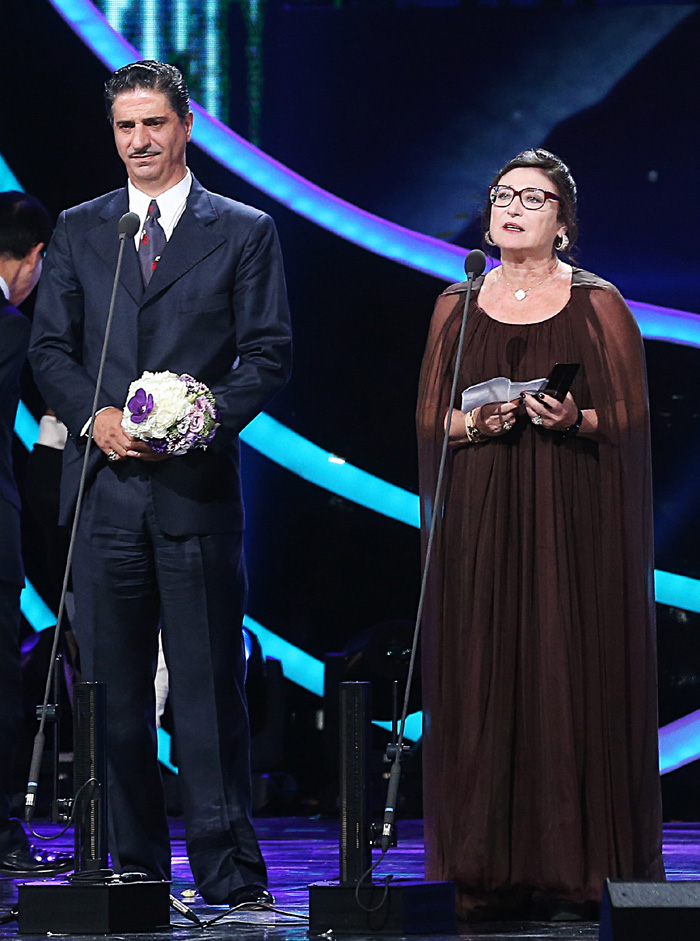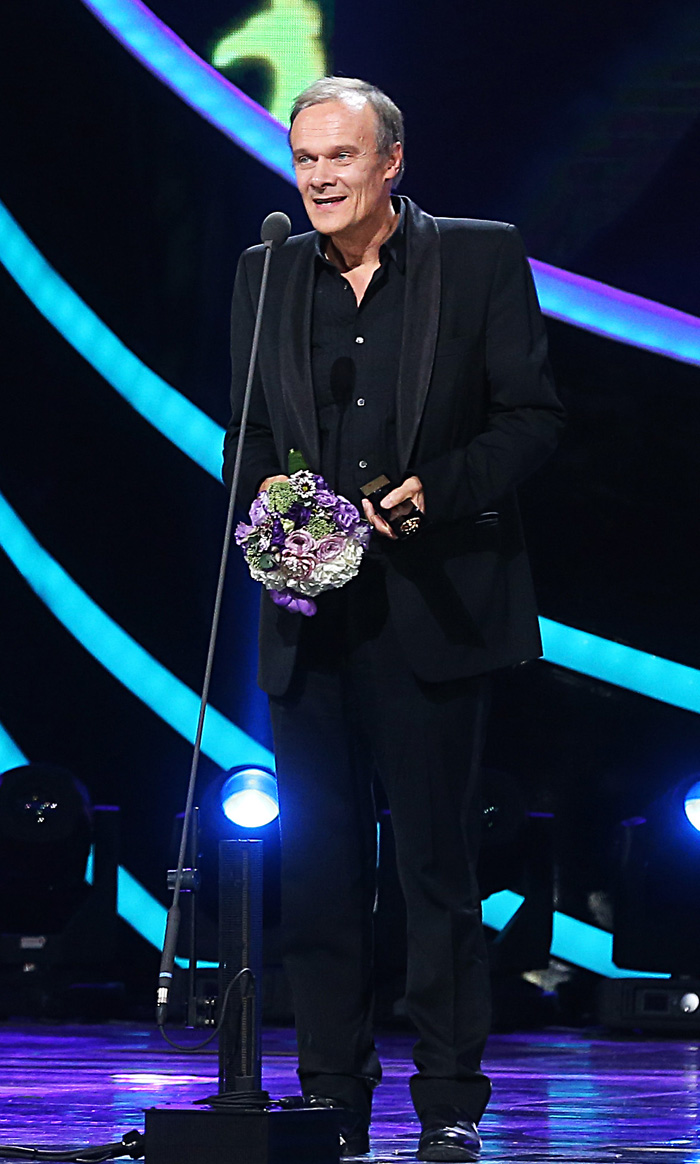 In the individual category, Cecilie Mosli, director of the Norwegian drama "Mammon," won the Best Director award, while Maria Jaen, who wrote the screenplay for the Spanish drama "Barefoot on Red Soil," received the Best Screenwriter prize. 

German actor Edgar Selge won the Best Actor award in recognition of his excellent performance in the German drama "A Blind Hero – The Love of Otto Weidt." The Best Actress award went to actress Kim Hee-ae who played an impassioned role in the soap opera "An Affair."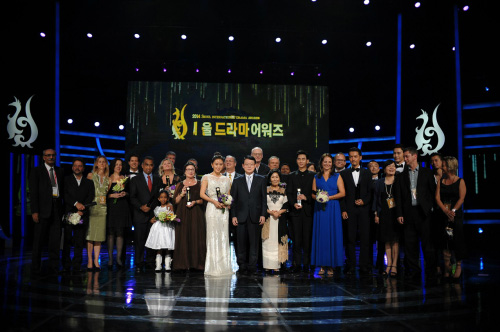 Marking its ninth run this year, the Seoul International Drama Awards has been held in Seoul every year since 2006. It aims to shine a spotlight on an elite selection of great TV programming and hopes to bring together actors, actresses and producers from across the drama industry. 

By Sohn JiAe
Korea.net Staff Writer
jiae5853@korea.kr