Cultural events plentiful for Chuseok holiday
A variety of cultural events across the country await sightseers during the upcoming Chuseok holiday. 

Throughout the extra-long weekend stretching from Saturday, September 6 until Wednesday, September 10, national museums and galleries, ancient royal palaces and tombs and the Joseon Dynasty's (1392-1910) Jongmyo Shrine will all be open to the public. 

The National Museum of Korea (NMK) in Yongsan District, Seoul, will present the splendor of traditional music. "The Jungle" will be on stage at 3:00 p.m. on September 8 and "U-hee Nori" will be at 3:00 p.m. the next day. TheNational Museum of Korean Contemporary History will host a musical performance by the Korean Jazz Orchestra in its front plaza at 2:00 p.m. on September 6. 

The National Folk Museum of Korea will also showcase traditional music and dance performances, such as theganggangsullae, a traditional circle dance, samulnori, a style of percussion music, pansori, the traditional style of musical storytelling, exorcist dances and mask dances. At the museum, there will also be quiz competitions about the history of Chuseok and an exhibition about the similar mid-autumn holiday in Vietnam. Visitors can also see a puppet show at the outdoor stage at 11:00 a.m., 2:00 p.m. and 4:00 p.m. on September 7 and 8. "The Sun and the Moon," a musical based on a fairy tale, will be shown in the auditorium at 3:00 p.m. and 5:00 p.m. on September 7. 



In addition, 12 national museums in cities and provinces across the country, including Gimhae, Cheongju, Jeju and Gyeongju, will also present cultural activities that can be enjoyed by people of all ages. There will be folk games, clown shows, fusion traditional music concerts and even the pounding of steamed rice into flour. 

National gugak centers across the country will present traditional operas themed on the song "Arirang." They will also host choir performances accompanied by instrumental music on the gayageum, a twelve-stringed zither, and present folk songs from the eight traditional provinces of Korea.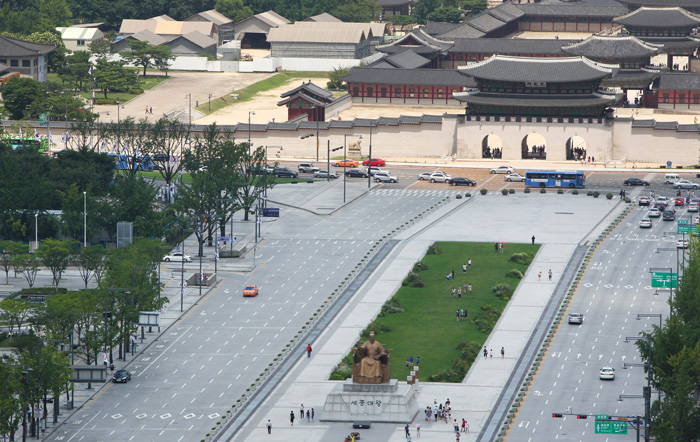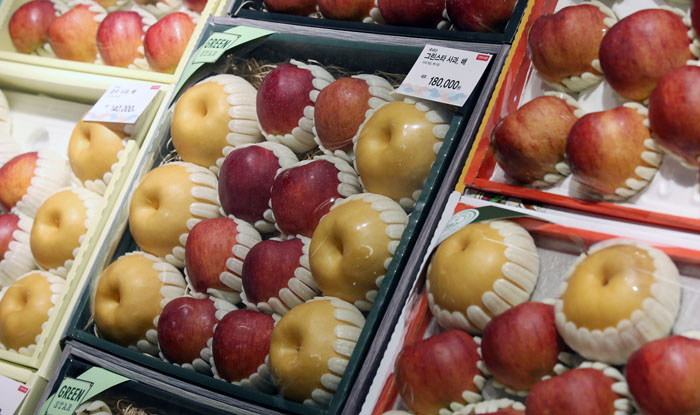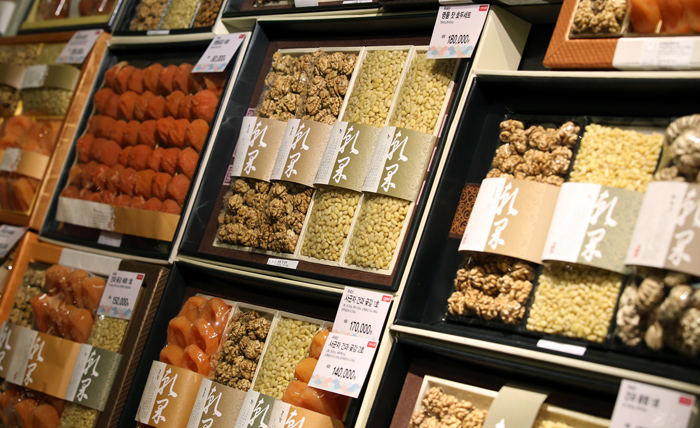 There are many events awaiting holidaymakers at the royal palaces and tombs, as well. On the day of Chuseok itself, September 8, admission to the Gyeongbokgung, Deoksugung and Changgyeonggung palaces and royal tombs will be free. It is also free to enter Changdeokgung Palace, barring its rear garden. There is no need for reservations to see the Jongmyo Shrine during the holiday, either. 

At Deoksugung Palace, there will be a performance by Lee Chun-hee, a master Gyeonggi minyo singer, a genre of traditional folk songs from Gyeonggi-do (Gyeonggi Province), at 3:00 p.m. on September 8. A fusion traditional music performance with modern-day B-boy dancing is scheduled at 3:00 p.m. the next day. 

At the Jongmyo Shrine, there will be a royal ancestral rite musical performance, with commentary, at 10:00 a.m. on September 6, and a reenactment of a crown princess paying tribute to the shrine with her queen for the first time after her wedding. 

In Yeoju, Gyeonggi-do, at King Sejong's tomb, and in Geumsan County, Chungcheongnam-do (South Chungcheong Province), at the tomb dedicated to 700 patriotic martyrs who fought the Japanese invaders in 1592, visitors will be able to enjoy folk activities, including yut nori, a four-stick board game, and tuho, throwing arrows into tall vases. Visitors to Hyeonchung-sa Temple in Asan, Chungcheongnam-do, which includes a memorial dedicated to Admiral Yi Sun-sin who led the battles against the Japanese invaders, will be able to see a gayageum trio perform at 2:00 p.m. and 4:00 p.m. on September 8 and 9. 



Finally, the Korea Tourism Organization is holding a variety of traditional cultural events at its headquarters in downtown Seoul between September 4 and 9. Visitors can play yut nori, tuho and jegichagi, kicking a shuttlecock around, as well as try on some Hanbok pieces and make small totem poles. Participation is free and those who playyut nori may even receive a lucky prize. 

By Limb Jae-un
Korea.net Staff Writer 
jun2@korea.kr