Harbor seals become mascots for Incheon games
Smiley-faced seals wave, greeting visitors. They are Vichuon, Barame and Chumuro, the mascots for the upcoming Incheon Asian Games 2014. 

The cute seal siblings were modeled after harbor seals, a rare species that lives near Baengnyeongdo Island in the Yellow Sea. 

The eldest amongst the siblings is Vichuon. He is a messenger of light. He will play a central role in the party by promoting harmony and friendship. The second eldest, named after the Korean word for wind, baram, is Barame. He has the ability to move instantaneously. He will make the Incheon Asian Games into a true sports festival. The youngest is Chumuro, named after the Korean word for dance, chum. She will introduce Korean culture to the world with her gift of lightening the mood with cheer and excitement. 

Incheon has several landmarks that could have represented the city, such as the Incheon International Airport or the Incheon Bridge. Why have these seals become the mascots to symbolize the sporting event? 



In 2010, in order to select the mascot for the games, the 2014 Incheon Asian Games Organizing Committee (IAGOC) conducted a survey among Incheon citizens to ask what animals, objects or buildings they would like to symbolize the city. Survey recipients picked the Incheon International Airport, the Incheon Bridge and the crane, a bird which represents the founding force of the city. 

Despite the survey results, however, the IAGOC thought those candidates were not good enough to catch people's attention. In the meantime, the committee happened to learn about the harbor seal.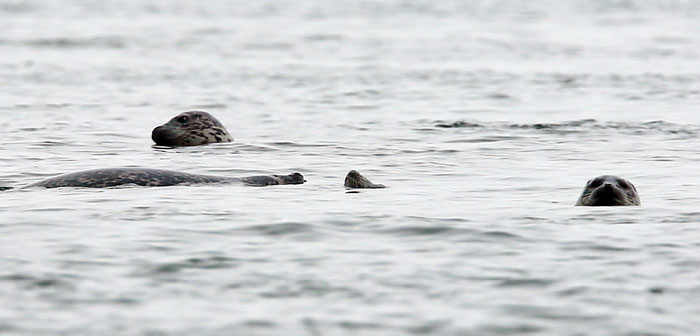 Harbor seals inhabit the waters near Baengnyeongdo Island, South Korea's northernmost point in the Yellow Sea, near the Northern Limit Line with North Korea. They move northward to calf in Bohai Bay, China, in January and February. From April to June, they travel back southward to Baengnyeongdo Island to spend the summer. They again move back to Chinese waters from late October to November. The number of harbor seals living on the island in the past has been estimated at about 10,000, but its population figures today lie at only around 100. 

The IAGOC saw their cute, round-faced appearance and noted their free travels between both Koreas and China. The committee also learned the fact that this animal has never been used as a mascot for any international sporting event. 

"Choosing harbor seals to be the mascot for the games holds great significance in that they can play a role as a peace messenger by easing tensions on the Korean Peninsula and in conflicts around this troubled area," said the IAGOC. 

By Yoon Sojung 
Korea.net Staff Writer 
arete@korea.kr