Asian games ready to go in Incheon
Less than four weeks remain before the beginning of the Incheon Asian Games 2014. In readiness for the upcoming party that will include the whole of Asia, gymnasiums, athletes' villages and other related facilities are in the final stages of preparation. The Incheon Asian Games Organizing Committee unveiled the athletes' village on August 26.

'Rest well, play well,' Athletes' Village awaits visitors 

The athletes' village for the upcoming Asian Games is located in Guwol-dong, Namdong-gu (district), in Incheon. It's made up of three blocks of 22 new apartment buildings and features 2,220 units, accommodating up to 15,000 people. By car, it's 40 minutes from Incheon International Airport or 20 minutes from the main media press center. It's a 40 minute walk from the main stadium. 

The athletes' village comprises of three parts: the Residential Zone, the International Zone and the Public Zone. 

The Residential Zone is where the athletes and support staff stay. Each of the units has three rooms and two bathrooms. There are three different sizes of room: 74, 84 and 101 square meters. Each room is built to accommodate seven people. 



In the Residential Zone, athletes and staff can use the public laundry facilities, fitness center, sauna and foot baths, giving them some space where they can relax a bit. 

In the International Zone, facilities include a medical center, a National Olympic Committee (NOC) service center, a dining hall, a number of religious centers, a service center for athletes and a park. The medical center will open September 5 with emergency rooms for nine kinds of medical treatment, including Oriental medicine. The village also has religious centers and prayer rooms for Christians, Muslims and Buddhists, catering to athletes from across Asia. 

At the service center, athletes can use public facilities such as an Internet cafe, a post office, and shop at souvenir shops. They can also enjoy playing table tennis, billiards or play first-person shooter arcade games, receive nail care services and try playing live music. 



The cafeteria inside the village will begin its 24-hour operations on September 12. It has the capacity to serve up to 3,500 people at a time. A total of 548 menu choices, spanning the range of Korean, Asian, Western and Halal foods, will be served as part of its five-day rolling menu. As many as 83 menu choices will be available at each meal. For athletes with a Muslim background, the organizing committee will use only certified food ingredients in its Halal dishes.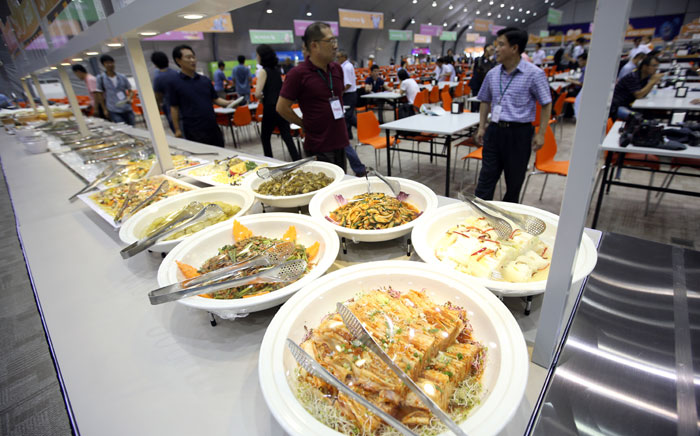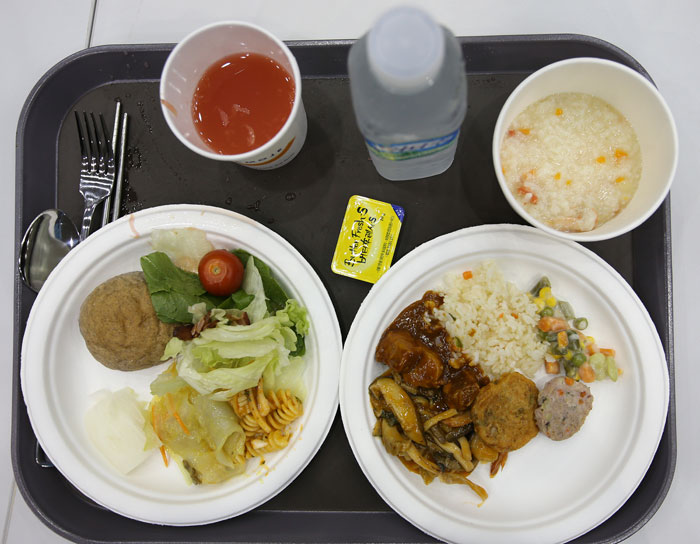 The athletes' village will open September 5 for early arrivals and will officially open on September 12. The move-in ceremony will be held by each participating country at the square inside the International Zone of the village between September 13 to 18. 

46 venues to showcase Asia's top sporting events 

A total of 36 sport disciplines will be held at 46 venues across Incheon during the games. Incheon has built 16 new gymnasiums for the games. The main stadium will host both the opening and closing ceremonies and the track and field events. Designed in the shape of a wave and the sky, the stadium can accommodate a total of 61,074 people. 



Located in Munhak-dong, the Munhak Park Tae-hwan Aquatics Center is named after star swimmer Park Tae-hwan. The aquatics center is a three-story building, with one story below ground. It can accommodate 3,000 people. It is known as Korea's top indoor swimming arena and meets international standards. People will watch the anticipated neck-and-neck competition between Park Tae-hwan and China's Sun Yang for the top spot in men's swimming. 



The Gyeyang Gymnasium, located in eastern Incheon, will host badminton and karate matches. The Gyeyang Asiad Archery Field will host the archery events, where archers, including Korea's Oh Jin-Hyek, will aim for gold. The Korean national archers are training hard to win gold medals across all archery disciplines. 



Fans who love gymnastics and rhythmic gymnastics will gather at the Namdong Gymnasium, close to the athletes' village. The gymnasium will be home to top Korean athletes, like gymnast Yang Hak-seon and rhythmic gymnast Son Yeon-jae, who will be aiming to win Asia's top gymnastic awards. 



Taekwondo and wushu, the traditional martial arts of Korea and China, will be held at the Ganghwa Dolmens Gymnasium, located on Ganghwado Island, northwest Incheon. The gymnasium is a three-story building with two stories below ground. It can accommodate up to 4,000 audience members. 

The Yeorumul Tennis Courts will host the tennis and squash matches. The building is shaped like a tennis racket. It is a four-story building with two-stories below ground. Afterward, it will serve as a multi-purpose hall for concerts, exhibitions and host a campground to serve the citizens once the games have concluded. 



Written by Yoon Sojung
Photographed by Jeon Han
Korea.net Staff Writers
arete@korea.kr