Herbs for everyday health
– Medicine to improve focus and cognitive abilities, while calming the nerves –
During the summer, hot temperatures often linger into the night, making it hard to sleep and to recover from the day's work. As fatigue piles up, students and office workers who are under constant pressure, while still having to focus for long hours, may need a little something extra to help them get through the day, something like a supplementary herbal drink.
The Ginseng Research Division at the Rural Development Administration's National Institute of Horticultural & Herbal Science recently released a list of five medicinal herbs to help maintain overall health during the summer, its suggestions based on traditional medicine and modern research. The five are sanjoin (Zizyphus jujuba var. spinosa), wonji or milkwort (Polygalaceae), seokchangpo (Acorus gramineus), omija (Schisandraceae) and ginseng (Araliaceae panax).
First, roasted sanjoin has been found effective in treating insomnia and fatigue caused by tropical weather. Its sedative qualities provide quality slumber.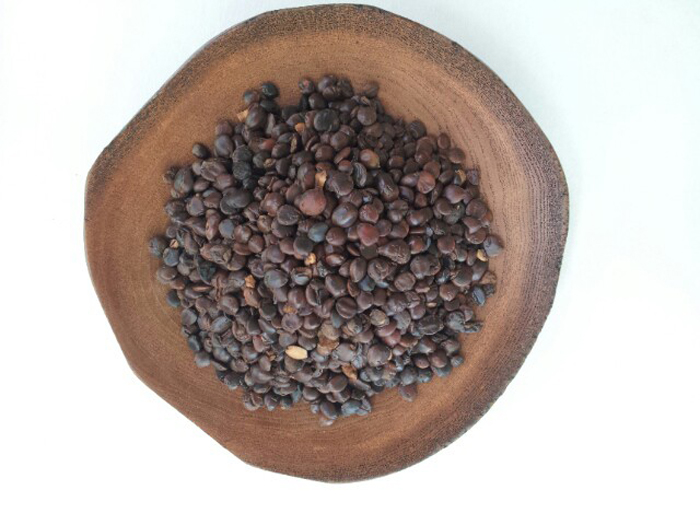 Traditional medicine has found raw sanjoin to be effective in awakening the mind, and that roasted sanjoin is effective in calming the nerves, helping against ailments related to extreme nervousness and in enhancing one's memory. The recommended daily intake is a maximum of 10 grams or less.
Wonji and seokchangpo are known to stabilize the mind and body and improve cognition. These two can be consumed together in equal amounts, or separately. When taking wonji, make sure the root has had its core removed.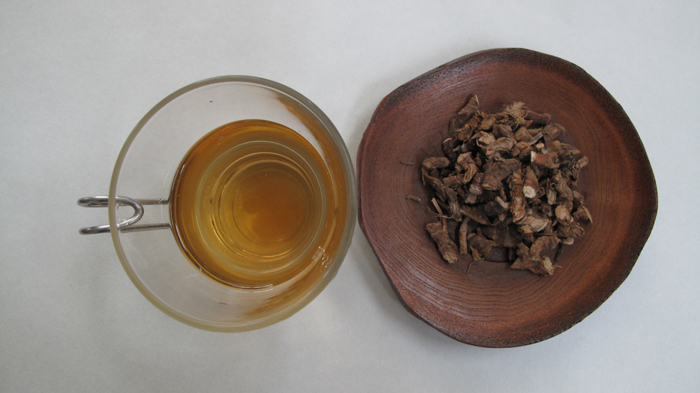 One study by the Rural Development Administration found that tea made from a concoction of wonji, seokchangpoand ginseng, all in equal parts, can help improve one's memory.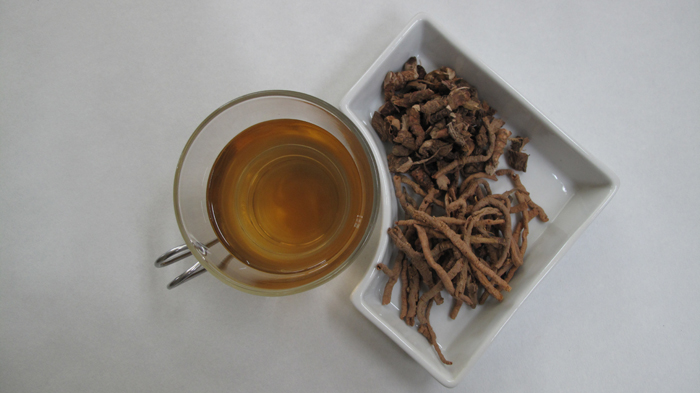 Omija, commonly found in restaurants, tea houses or as part of one's daily meal, can be served hot or cold, while ginseng can be found in samgyetang, a style of chicken soup, or ordinary households' daily serving of tea during the sweltering summers.
Modern ginseng recipes blend soft fruit, like bananas, to make refreshing smoothies, improving one's focus. Powdered ginseng can be added to warm milk and honey to make an invigorating morning drink.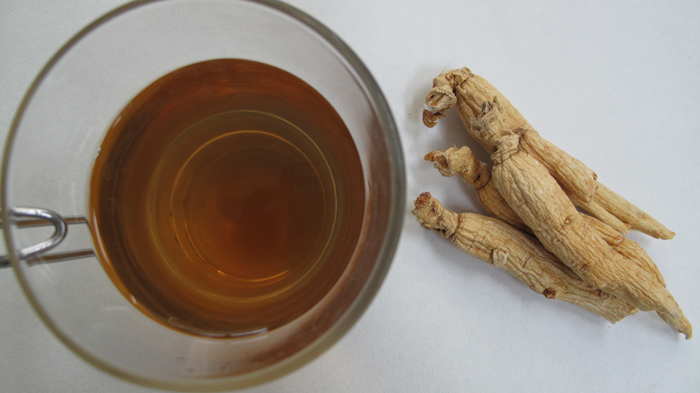 The use of omija and ginseng can be traced back into history with the drinking of saengmaeksan, an ancient remedy for summer consisting of the two herbs and some water. Soak the omija berries in cold water for 12 hours and then add ginseng-infused water and honey accordingly. This will make you a cool summer treat with both a sweet and sour flavor.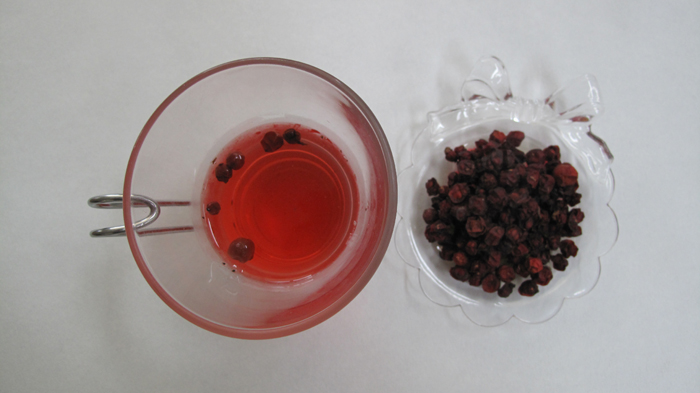 Researcher Lee Sangwon, a traditional medicine specialist, said, "Consuming herbs as part of your daily routine during the summer can help you focus and relax, though one should seek advice from a healthcare professional for any specific symptoms or for an overall diagnosis."