Signs of autumn in late summer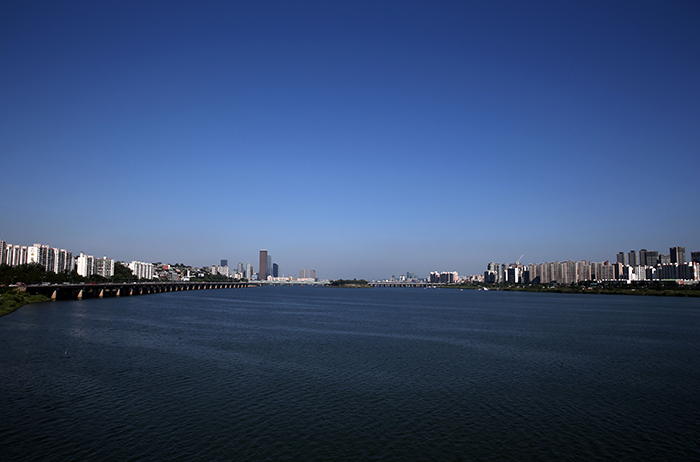 A day after Ipchu, 立秋, the traditional beginning of fall, a crisp dawn air and deep, piercingly blue skies greeted morning commuters across Seoul.
As seen from the Dongjak Bridge, the deep blue waters flowing down the Hangang River waxed and waned under the azure sky. The clear sight across the river banks and the wind blowing alongside the river refreshed bystanders.
The Korean Meteorological Administration's daily forecast says that Seoul skies will be clear with temperatures reaching up to 31 degrees Celsius, making the capital's weather extremely hot, while southern parts of the peninsula will be under the influence of typhoon Halong with clouds and sporadic rain fall.
By Jeon Han
Korea.net Staff Writer
 hanjeon@korea.kr