'Living in Korea' guidebook, app aimed at new Koreans
A guidebook and a smartphone app about living in Korea are now available in ten different languages, aimed at helping non-ethnic Koreans adjust to their new lives here.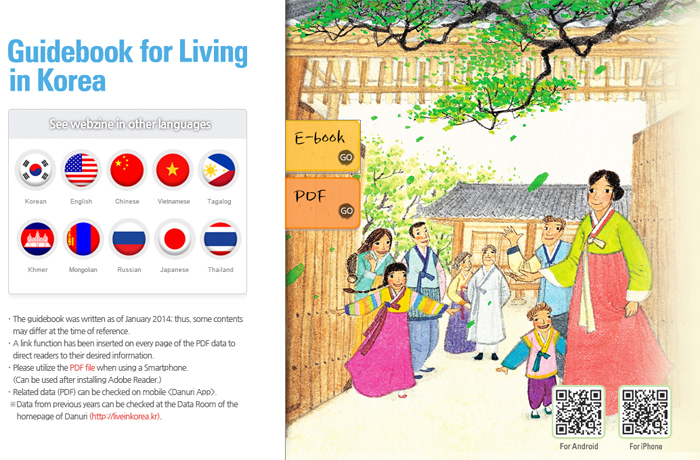 Targeted at people married to Koreans and published by the Ministry of Gender Equality and Family, the guidebook contains information about Korea, including services for non-Korean speakers. It shows people how to obtain Korean citizenship, has advice on pregnancy and childcare, education, health and medical services, the welfare system, how to find a job, and how to get both a Korean and an international driver's license. The information can be viewed online or downloaded as both an e-book or a PDF. The publication is offered in the languages most commonly found among Korea's immigrant communities: English, simplified Chinese, Vietnamese, Tagalog, Khmer, Mongolian, Russian, Japanese and, finally, Korean. A Thai version has been added recently. 

There are also animated shorts that talk about living in Korea, available at both the homepage and through the smartphone app. They are 3- to 5-minutes long and show in an easily understandable format the same information that's contained in the guidebook, such as how to register as a non-citizen resident, how to acquire residency or citizenship, and information about finances and public transportation. The information is offered at the guidebook's homepage, Danuri (www.liveinkorea.kr), as well as through the app, which can be downloaded from the homepage or from the Google Play Store.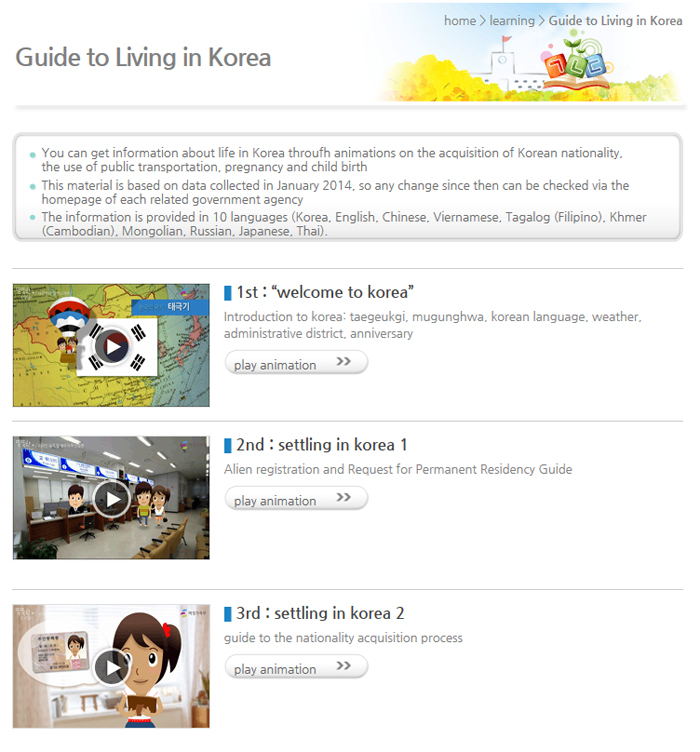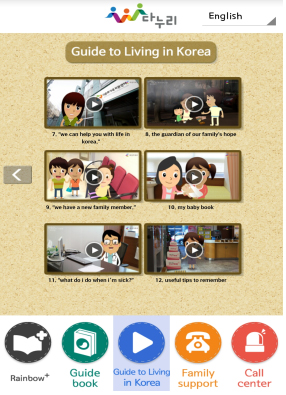 By Limb Jae-un 
Korea.net Staff Writer 
jun2@korea.kr