Pentaport Rock Festival offers escape from sweltering heat
Incheon's newly-developed neighborhood of Songdo played host to a rock festival on August 1, with electrifying tunes and rock 'n' roll ringing out across the port city. 

The 2014 Incheon Pentaport Rock Festival had rock lovers gather from every corner of the country to escape the scorching summer heat as the mercury shot up to the upper 30s Celsius. 

It proved that the midsummer heat could not beat the passion of the rock fans. Tens of thousands of festival-goers travelled to see their stars from both home and abroad, adorned in their telltale clothing and fashion accessories, clearly showing their love of rock 'n' roll. 



The festival welcomed people from all walks of life, whether family vacationers, who came holding their children's hands, couples dressed in matching tops, as a token to their love, or even the somewhat-older and gray-haired who are still young at heart. Rapturous cheers from the audience soon echoed across the park-turned-open-air-coliseum, making a surreal scene in the midsummer night.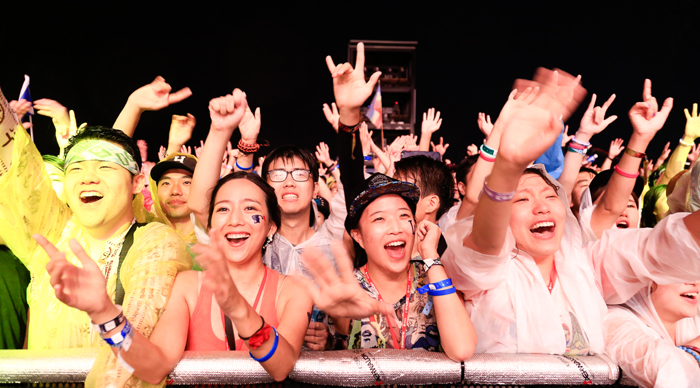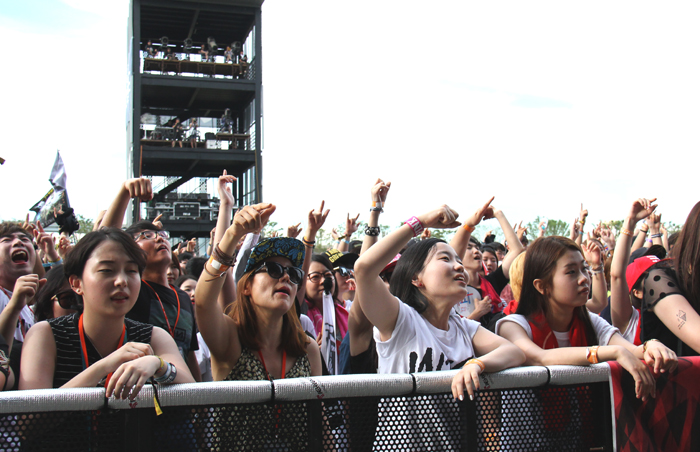 As well as the fans, the festival also welcomed a host of rock stars. It boasted a star-studded lineup, with a total of 87 singers or groups, 18 from abroad and 69 from home. 

World-class rock bands such as Travis, Starsailor and Kasabian, as well as heavy metal stars from the 1980s such as Suicidal Tendencies and Lizzy Borden, showed off their own musical styles. In addition, the rare domestic appearance of groups like Maxïmo Park, Crossfaith and Inspector Cluzo really made the trip out to Incheon worthwhile. 

The headliner for the first-day of shows was Lee Seung-hwan, a singer with a wide repertoire from his decades-long career, spanning everything from ballads to rock 'n' roll. This time, too, he didn't let his fans down. His performance received a rapturous and well-deserved welcome, as all of his songs were astounding enough to quench the long-awaited thirst for "real rock music" among his fans. 



No less powerful was Kasabian, an English rock band which returned to the festival after six years, following their headline slot at the 2008 Pentaport festival. They appeared as the headliner on the second day, bringing electricity to the outdoor audience. 

On the third day, fans were invited to enjoy a feast of British rock. The band Starsailor moved fans with its lead singer's captivating voice. Then, the three-day festival came to its finale as the band Travis appeared on stage, enthralling viewers and putting on a great performance.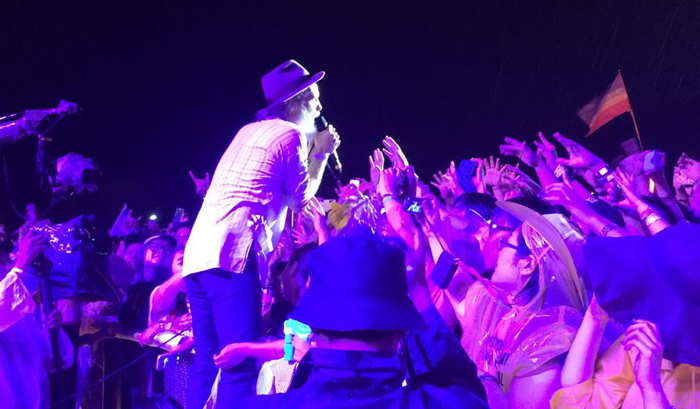 The Pentaport rock festival has been going strong since 1999. The name itself originates from the portmanteau "Tri-Port," a marketing slogan come up with by the city of Incheon in the late 1990s as it tried to combine the words airport, sea port and "telecommunications port." 

As part of the city's promotional strategy, the festival kicked off for the first time in 1999, calling itself the Triport Rock Festival. Later, in 2006, two more additions, a "business port" and a "leisure port," changed the festival's name to "Pentaport," and the Pentaport Rock Festival has ever since positioned itself as the biggest of its kind on the peninsula. 

By Sohn JiAe
Korea.net Staff Writer
jiae5853@korea.kr