Yeouido, a vacation in central Seoul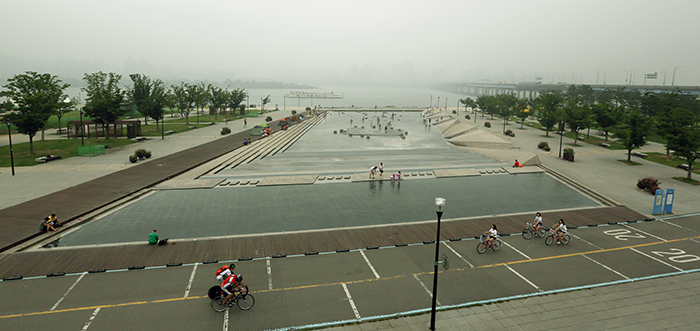 Yeouido, an island in the Hangang River, is so prominent in the national psyche that when people compare the size of an area, they usually refer to, "twice the size of Yeouido," or to, "three times the size of Yeouido."

The island came to have its current name when it was designated as Yeouido-dong in 1946. Its development started in 1968. 

In 1975, the National Assembly moved to Yeouido, and, later, the securities exchange operator, Korea Exchange, and associated financial institutions moved to the area. As the center of politics, finance and broadcasting, Yeouido is full of men wearing neckties, as there are a lot of white collar employees working there.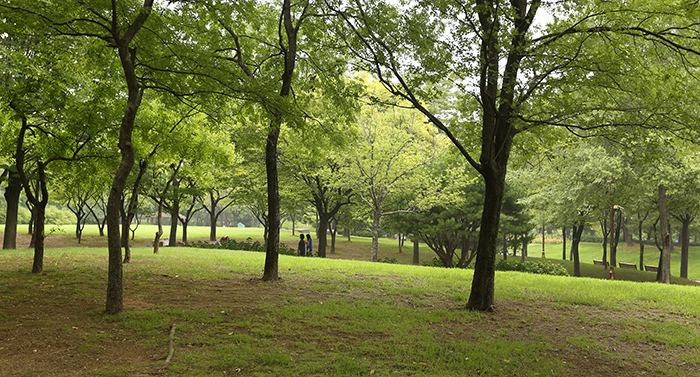 Yeouido is often associated with its many office buildings and white collar workers, but it also provides many refuges and escapes from the busy life of the city. Yeouido Park is located in the middle of the island and stretches from north to south. It provides shade under its trees amid the hot summer and office workers can take a short break there after lunch. The park was once an asphalt square, but it was redeveloped into a park in 1999. It consists of traditional Korean forests, grassy grounds, basketball courts and an ecological park. The park offers beautiful scenery in addition to urban walking trails. 

There is also the riverside Yeouido Hangang Park that runs along the island's shore, where people can take a walk and enjoy the breeze. Behind the 63 Building, bicycling trails start from the Wonhyo Bridge and lead to the Mapo and Seogang bridges. Cyclists speed along the path, fighting against the breeze during the hot summer months. People who choose to stay in Seoul, rather than spend hours on a congested freeway, set up tents under the trees to enjoy the breeze and to eat watermelon, the most popular summer fruit. Children, who come along with their parents, play in the football field-sized fountain at Mulbit Square, while others spend their time at the outdoor swimming pool, along the riverside near the National Assembly.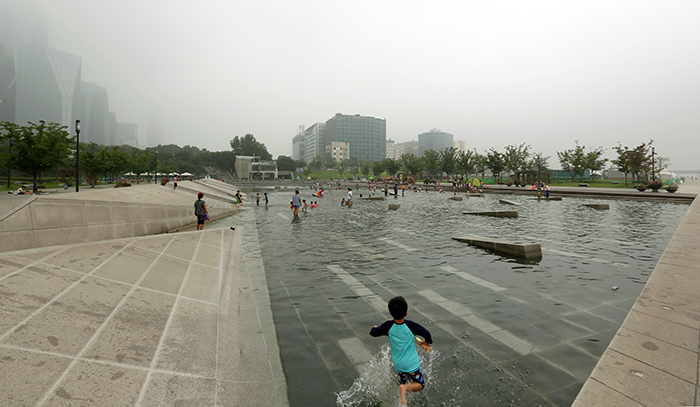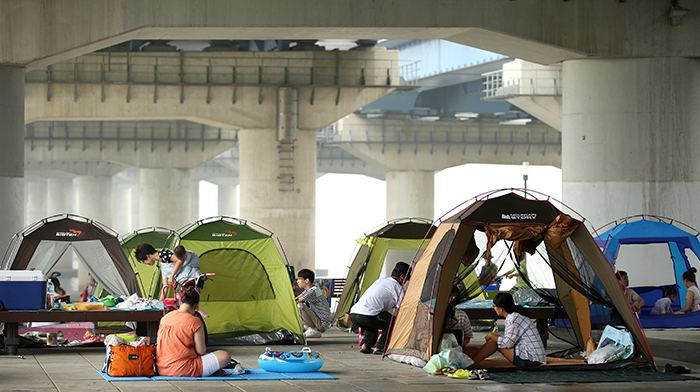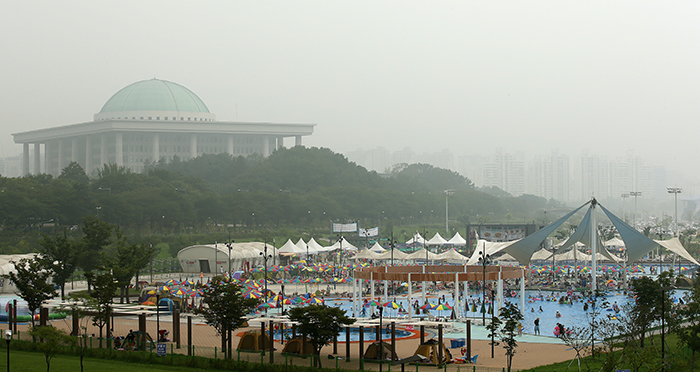 Less than a kilometer downstream from Yeouido sits Seonyudo Island, another Hangang River island filled with parks. It used to be home to a water purification facility between 1978 and 2000, but it reopened as an ecological park in 2002. The Seonyudo Park incorporated the ruins of the water purification facility into the newly designed park, and so Seonyudo has a special place among the parks of Seoul.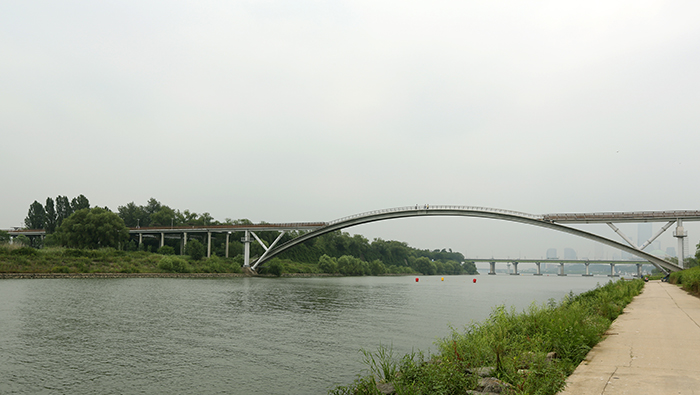 Seonyudo Park is a popular place for weddings and other family photo shoots, according to a park worker. It was once a filming location for the MBC reality show "Muhandojeon," or, "Infinite Challenge." 

Seonyudo, a small island, has a 30-minute walking trail, as well as 1-hour and 2-hour courses. Zhong Lili, a Chinese tourist on a visit to the island on August 5, said Seonyudo is beautiful and special. 

"I've visited Korea many times, but this is my first time to come to Seonyudo," she said. "Seoul is a big city, so I didn't know about Seonyudo before. It is a very memorable place." 

By Jeon Han, Limb Jae-un
Korea.net staff writers 
hanjeon@korea.kr