Korea Post releases special stamps for papal visit
On the occasion of Pope Francis' visit to Korea starting August 14, Korea Post will release its "Pope Francis' Visit to Korea Commemorative Stamps" this Friday, August 8.
Two denominations of papal stamp, worth KRW 300 and KRW 540, will contain the smiling image of Pope Francis, with a single sheet containing a total of 20 stamps. The Korea Minting and Security Printing Corporation will print 650,000 copies of each stamp, 1.3 million in total. The stamps in honor of Pope Francis, peace and reconciliation were designed by Mo Ji-won. They will be available for sale at select post offices around the country and at the Korean Stamp Portal Service site (https://www.koreastamp.go.kr/).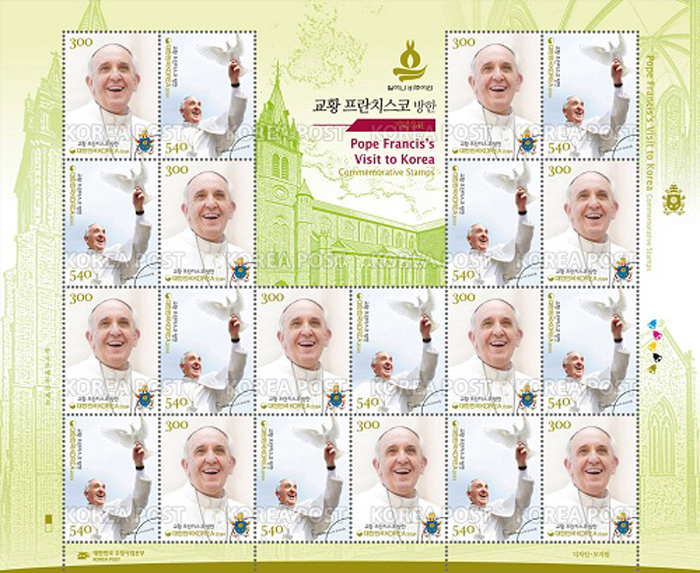 Korea Post said these commemorative stamps are issued in honor of Pope Francis' wish for peace on the Korean peninsula and across the world, along with the desire that his message of reconciliation, peace and cooperation will spread far and wide.
*All images are provided though the courtesy of the Korea Post, no changes or alterations to the images are allowed.
By Paik Hyun
Korea.net Staff Writer
cathy@korea.kr