Meet comic book, cartoon characters at SICAF 2014
Myeong-dong in central Seoul has been transformed into a world of exciting and funny comic book and cartoon characters from around the world. The 18th Seoul International Cartoon & Animation Festival (SICAF2014) kicked-off on July 22. 

The area around Myeong-dong and Namsan Mountain will be filled with a festive air during the six-day festival, which runs until July 27 under the theme of "Challenge, Courage and Hero." As part of the festival, a total of 362 high-quality, artistic animated films from 43 countries will be screened during the festival.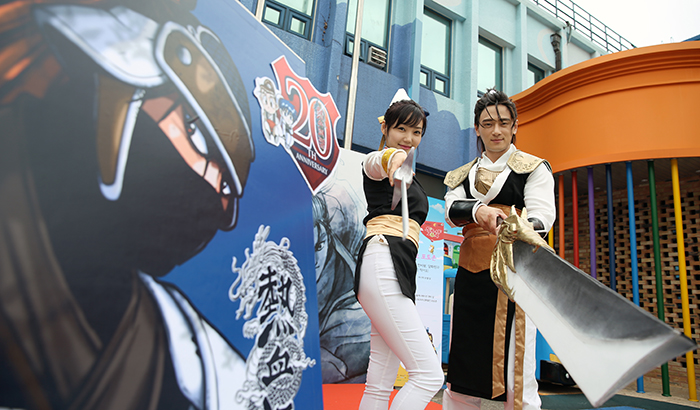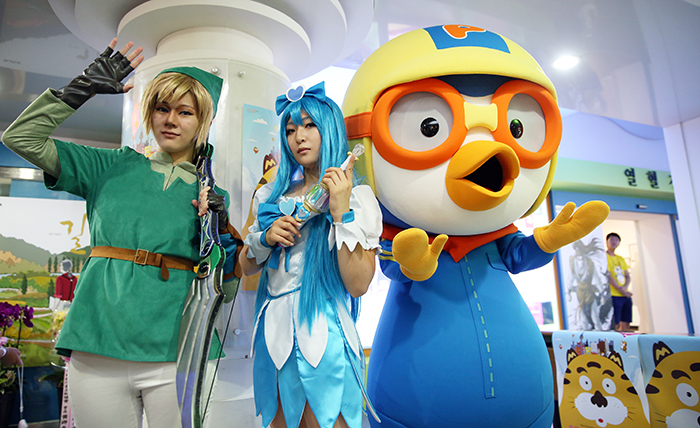 Many festival goers were dressed like their favorite comic book or cartoon characters, catching the eyes of attendees during the opening ceremony on July 22, held at the Seoul Animation Center located near Namsan Mountain in Seoul. The opening ceremony included a series of special exhibitions, including, "The 20th anniversary of 'Ruler of the Land,'" "The Road of Kim Dong-hwa" and "We are Heroes." 

"Ruler of the Land" is a comic strip jointly written and drawn by artists Jeon Geuk-jin and Yang Jae-Hyun. Kim Dong-hwa is one of the most famous cartoonists in Korea, known for his series of classical romances. 

During the opening ceremony, awards were given to those who have contributed greatly to the animated industries in Korea. The country's most famous cartoonist and animated film director, Kim Soo-Jung, best known as the creator of "Dooly, the Little Dino," received the Comic Award, while Kim Young-Doo of Dongwoo A&E became the recipient of the Animation Award. Artist Lee Mu-Gi received the SICAF 2014 Rising Star Award and the Creators of SICAF 2014 Popular Cartoon Award was jointly awarded to cartoonists Shin Tae-hoon and Na Seung-hoon.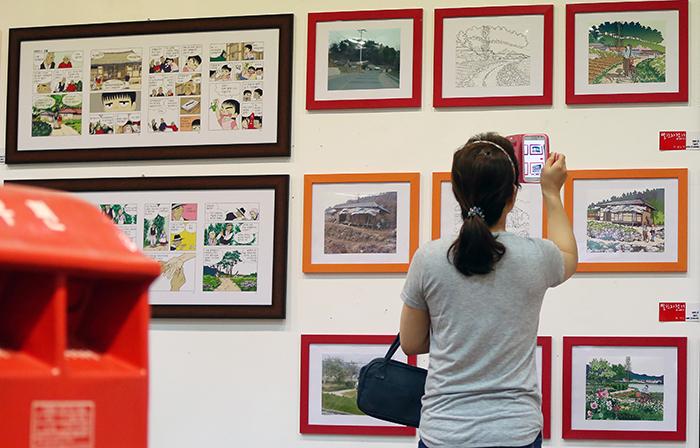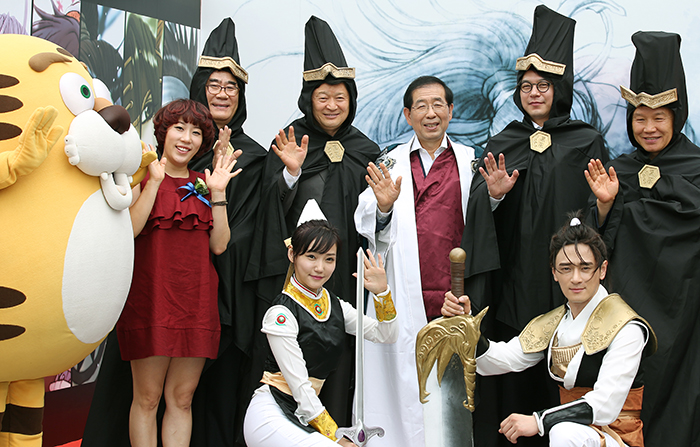 Some of the noticeable animated films being screened at the festival include "The Boy and the World" directed by Ale Abreu from Brazil, "Cheatin'" by Bil Plympton from the U.S., "The Art of Happiness" by Alessandro Rak from Italy, "The Road Called Life — Animation of Korean Literature Part 1″ by Ahn Jae-hun and Han Hye-jin and "The Satellite Girl and Milk Cow" by Chang Hyung-Yun. More than 1,200 animated movies from 54 countries were submitted in the Feature Films category. Among them, 180 qualifying works will be shown as part of the competition, while the remaining 182 animated films will be screened in non-competition categories.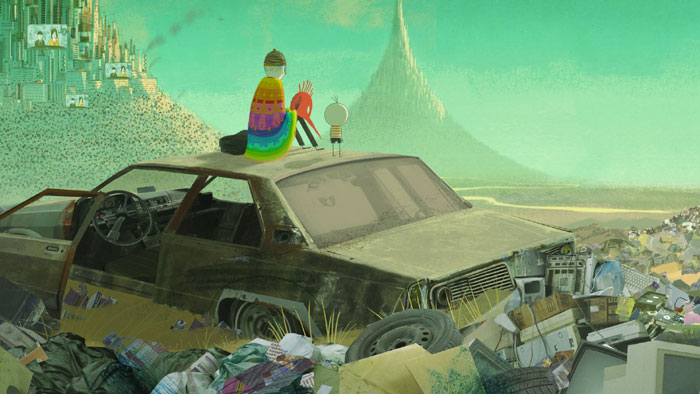 The festival is largely divided into two parts: the exhibition and the film festival. The comic strip and graphic novel exhibitions will be held at numerous venues across the streets, cafes and shops of Myeong-dong. The animated film festival will be held at CGV Myeongdong and at the Seoul Ani-Cinema, part of the Seoul Animation Center. 

Popular cartoon characters like Pororo and Larva will appear in street parades in Myeong-dong. The festival program includes wall paintings, meetings with artists, outdoor performances, street concerts and caricature drawings, all to be held in or around Myeong-dong. 

Other must-see events include the outdoor screenings of animated features, dubbed "SICAF on Media Canvas" and "Outdoor Screening." During the "SICAF on Media Canvas" event, people will be able to enjoy animated films on the world's largest media canvas. It was made by attaching an LED panel to the outside facade of Seoul Square, formerly the Daewoo Building, across from Seoul Station. The "Outdoor Screening" event will feature short animated films screened in Imagination Park near Myeong-dong Station.

More information about SICAF 2014 is available at its homepage, with services in Korean and English. 

https://www.sicaf.org/ 

By Yoon Sojung 
Korea.net Staff Writer
arete@korea.kr