Learn about Korea through postage stamps
The Korea-Made Character Series is a set of specially designed postage stamps printed yearly since 2011 by the national postal service, Korea Post. So far, this series has printed stamps featuring popular Korean cartoon characters like Pororo, Pucca, Robocar Poli & Larva. The annual plan for special postage stamps is not limited to only cartoon characters, but also includes any meaningful national or international events that take place during the year, a series of memorable figures in Korean history, and, broadly, tries to capture various aspects of Korea and represent them all on a minuscule square of paper.
The first stamp to be introduced is inspired by the popular children's cartoon, "Pororo, The Little Penguin," a.k.a. the "President of Children." Anticipation for the stamps was running high, even before their actual release. This led many parents to call the post office to inquire about the Pororo stamps. They were sold out in just a few days. Three years after their initial release in 2011, Pororo stamps are still available at select post offices across the country. Christmas seals from the Korean National Tuberculosis Association were released in the same year and also had Pororo themes. They shared the same popularity and were quickly sold out.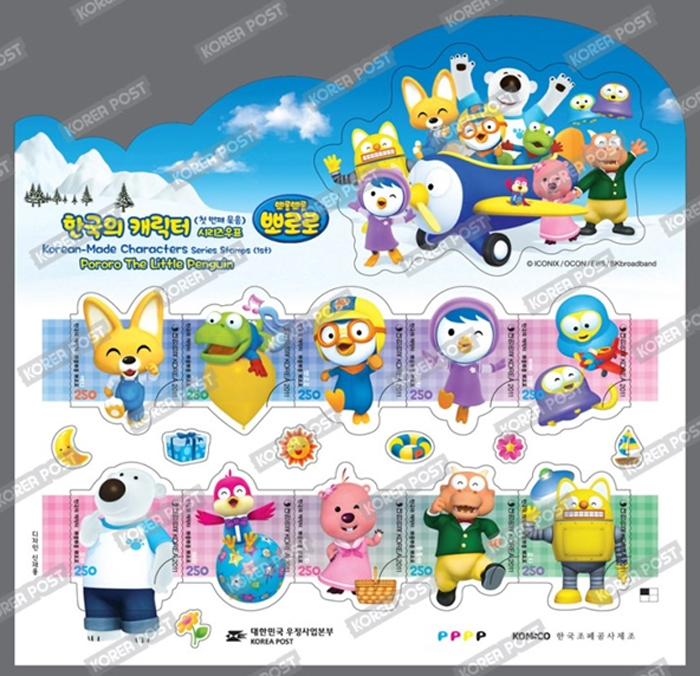 Created in 2003, Pororo has now been released in 127 countries worldwide, instilling hopes and dreams in children worldwide. In time for its tenth anniversary, an animated film version of the cartoon, "Pororo, The Racing Adventure," was released recently, gaining much popularity.
This year, special stamp collections celebrating the FIFA World Cup in Brazil, memorable figures from Korean history — Han Yong-un, Lee Yuk-sa and Yoon Dong-ju — and the 2014 International Congress of Mathematicians (ICM) are already on sale. Also, stamps celebrating the 17th Asian Games in Incheon, Pope Francis's visit to Korea, the 60th Baekje Cultural Festival, the 12th Meeting of the Conference of the Parties to the Convention on Biological Diversity and the 50th Anniversary of Korea–Uruguay Diplomatic Relations are due to be printed later in the year.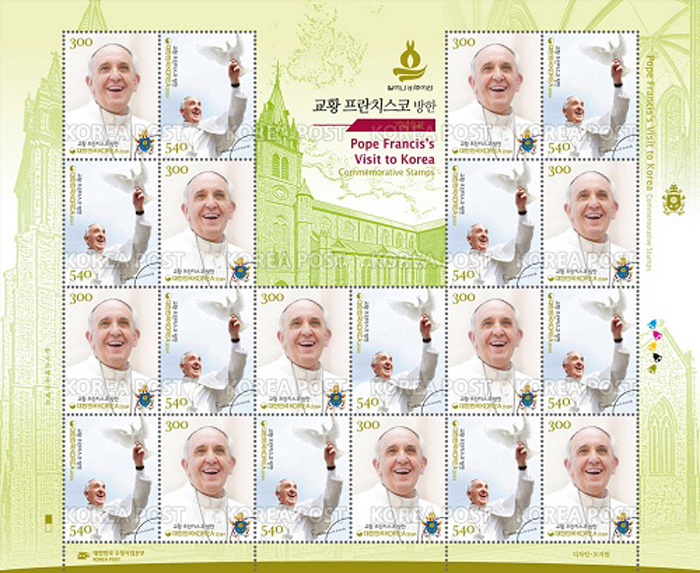 To see more Korean stamps and other rare items, visit the 4th World Stamp Exhibition PhilaKorea 2014 at COEX in southern Seoul from August 7 to 12. The last exhibit was held twelve years ago, just in time for the 2002 World Cup Korea/ Japan. It has generally been held every ten years since 1984.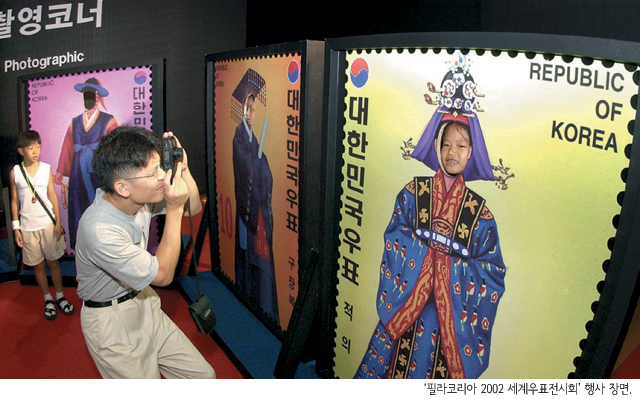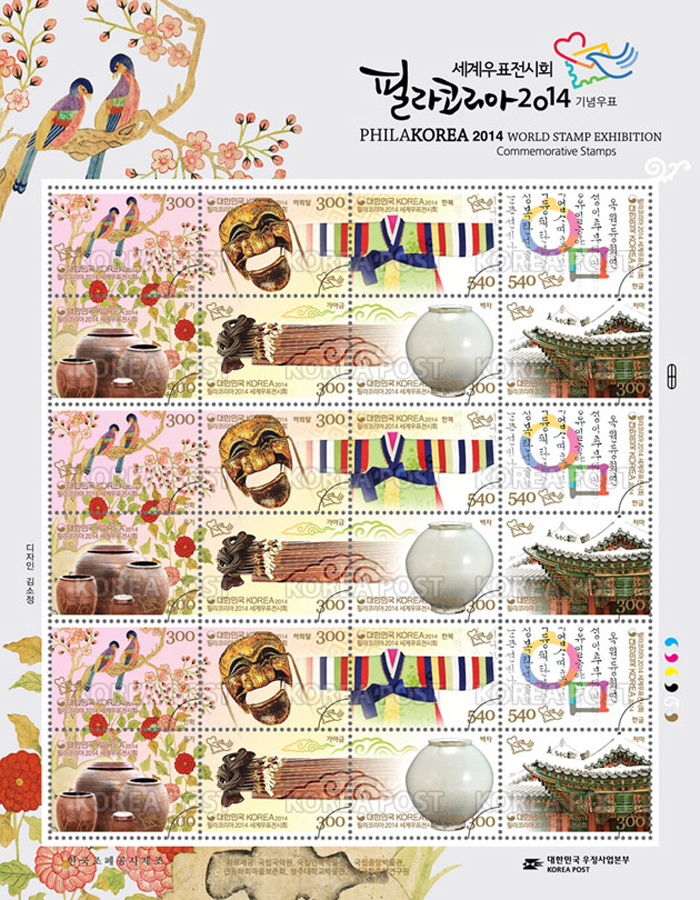 Paik Hyun 
Korea.net Staff Writer
cathy@korea.kr