'42nd Street' brings home Broadway beats
A splendid display of tap dancing to lively rhythms was visible on stage at the Seoul Arts Center on July 8. The vast array of cast members were showing off their tap dancing prowess during the opening night performance of the musical "42nd Street."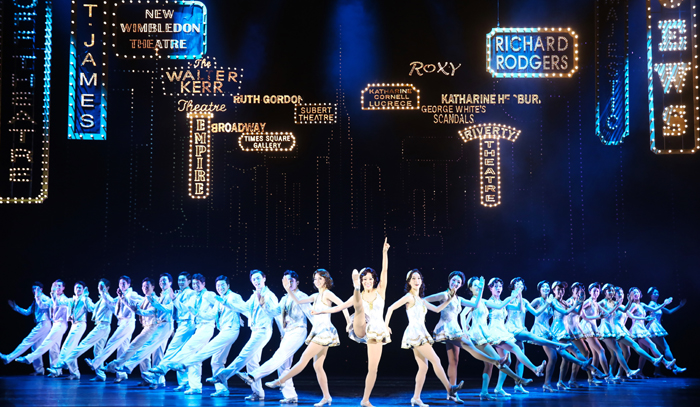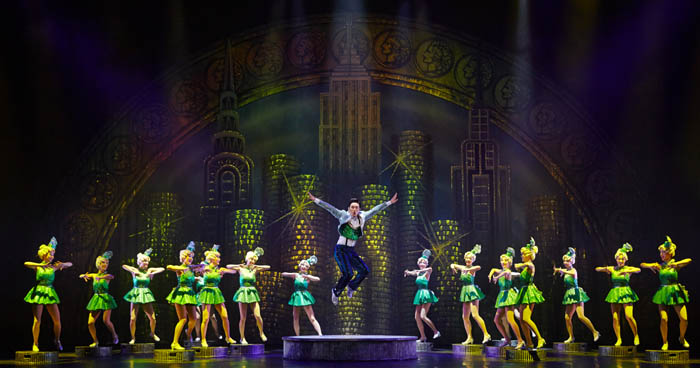 The curtain was raised on the musical "42nd Street" on July 8. It features breathtaking tap dancing to upbeat, bouncy rhythms. (photos courtesy of CJ E&M)

The 1980 musical had its origins in the screen version of the same name, directed by Lloyd Bacon and released in 1933. The story was turned into a stage version and brought to Broadway in New York City, one of the world's centers for theatrical performances and shows, by director Gower Champion and producer David Merrick. 

The Broadway production premiered in Korea in 1996 and has enjoyed continuous popularity for as many as 18 years. After a run from 1997 to 2000, followed by performances in 2004, 2008, from 2009-2010 and again in 2013, the musical is now ready to please domestic audiences for the 11th time.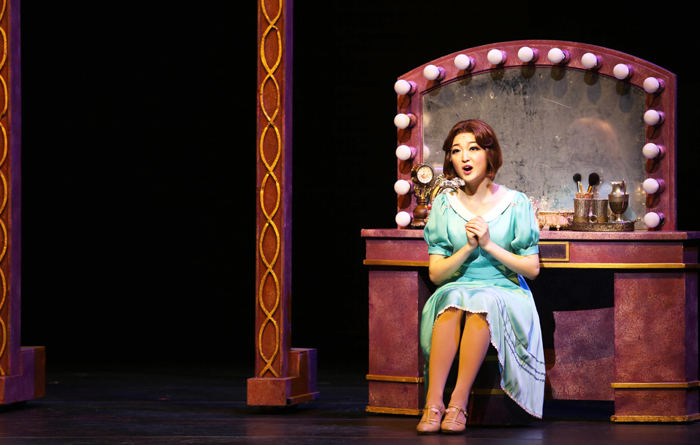 Choi Woo-ri performs as the female lead Peggy Sawyer in the musical "42nd Street." It kicks off its almost two-month run on July 8 at the Seoul Arts Center. (photo courtesy of CJ E&M)

The show focuses on the story of a young woman named Peggy Sawyer who comes to New York City as a "country youngster" but finally departs as a "Broadway star." It shows the girl's dreams and tells the story of her success as she shoots to stardom through hard work and a "never-give-up" spirit.

This newest production boasts a star-studded cast. Stage actor Nam Kyung-joo plays the male lead Julian March, a famed, charismatic director who slowly falls in love with Peggy. Actor Kim Young-ho is also cast in the same role, taking turns on alternate nights. 

Peggy is interpreted by actress Choi Woo-ri and rookie Jhun Ye-ji, while the Broadway prima donna past her prime, Dorothy Brock, is played by veteran actresses Park Hae-mi and Hong Ji-min. Billy Lawlor, a good-looking guy who feels for Peggy and helps her when he can, is represented on alternate nights by actors Jeon Jae-hong and Lee Choong-joo. 

Including these main characters, the 28 cast members display both singing and tap-dancing prowess throughout the show, filling the theater with a buoyant energy.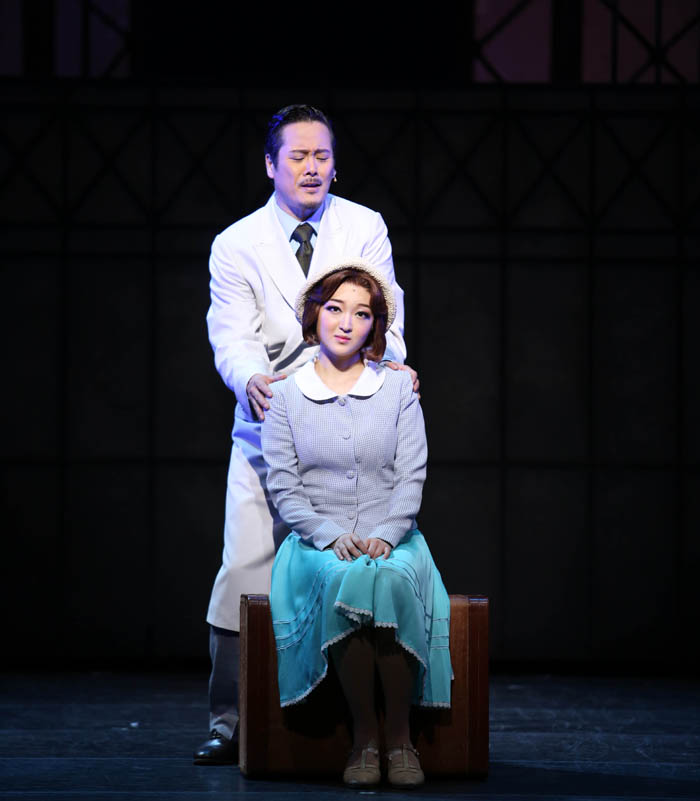 Stage actor Nam Kyung-joo and actress Choi Woo-ri, both as the main leads, perform in the musical "42nd Street." (photo courtesy of CJ E&M)

"It's safe to say that this production embraces the essence of musical shows that have been around on Broadway, and '42nd Street' is considered a classic with a long history," said actor Nam Kyung-joo, cast as the male lead Julian March. 

When asked what it might be that has contributed to the show's popularity, Nam emphasized two factors: the storyline gives everyone hopes and dreams; and, there's a jaw-dropping display of tap-dancing that the cast members polished with sweat and tears over many months. 

"There's no one who wouldn't feel touched by our tap dancing, as long as their heart is beating," Nam assured.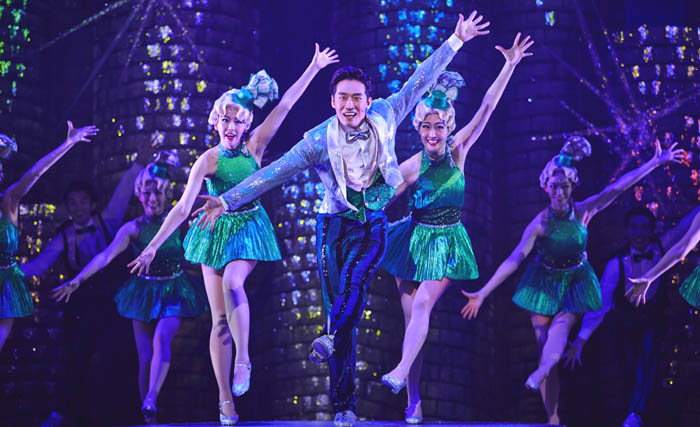 Actor Lee Choong-joo, starring as Billy Lawlor in the musical "42nd Street," shows off his tap-dancing prowess. (photo courtesy of CJ E&M)


The musical "42nd Street" continues at the Seoul Arts Center until August 31. More information can be found at the website below.
https://program.interest.me/cj_concert/42ndstreet/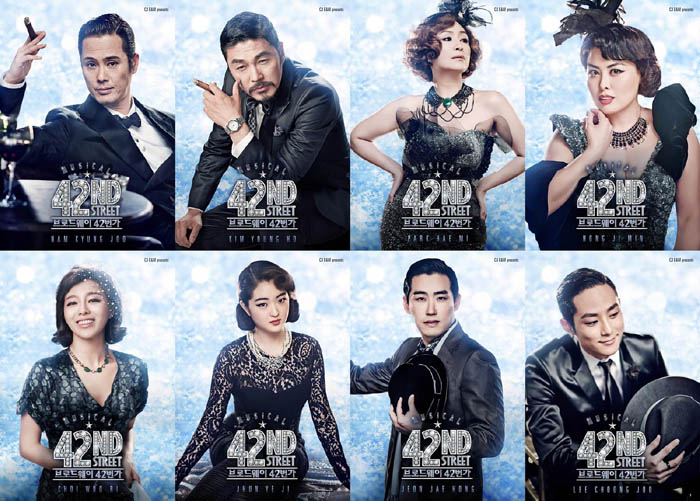 Pictured is the cast of "42nd Street," underway at the Seoul Arts Center until August 31. (photo courtesy of CJ E&M)


By Sohn JiAe
Korea.net Staff Writer
jiae5853@korea.kr