Late Silla stone chamber found in Jeolla
A stone chamber believed to be the remnants of a tomb and earthenware artifacts, all dating from the Silla Kingdom (57 B.C.-A.D. 935), have been found in Namwon, Jeollabuk-do (North Jeolla Province), announced the Cultural Heritage Administration (CHA) on July 9.

This is the first time that a stone chamber built in a late Silla style has been found in the Namwon area. The tomb is expected to be an important clue to figuring out the power relations between the various kingdoms that existed during Korea's Three Kingdoms Period (57 B.C.-A.D. 668). There have been discoveries of relics from Baekje (18 B.C.-A.D. 660) and Gaya (A.D. 42-562) in Namwon and the Unbong highland areas, but there have been few Silla tombs discovered in the area.

To build the half-underground tomb, the Silla people first created an entrance and then constructed three walls. They laid a ceiling stone on the edge of the walls and closed the entrance by building another wall from the outside. Before they sealed the entry way, they laid a coffin to one side.

The CHA found a 30-centimeter high dais on which a body had been lain. The archeologists also discovered a mounted bowl with square holes in the ring-shaped base. It was presumably used as a goblet. The square holes in the base are a typical late Silla design. This is the first time that such a mounted bowl has been found in the Unbong highlands, as well as in Jeollabuk-do.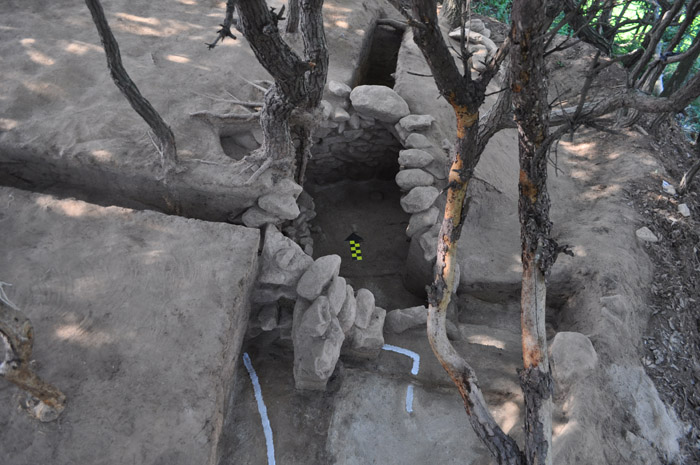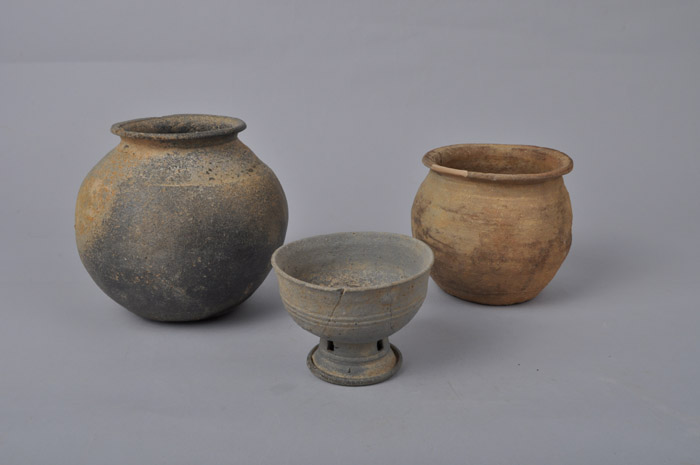 In addition to the burial site, the CHA also unearthed a stone-lined tomb in the area and Neolithic relics. The Silla people, it is believed, created the stone-lined tomb by digging deep into the ground and then used gravel to build a chamber in which a coffin was laid. Similar to the stone chamber above, they first built three walls and then closed the entrance from the outside. They built a short-neck jar and a mounted bowl with a ring-shaped base which features square holes. The Neolithic site was found underneath the stone-lined tomb. This is also the first time that a Neolithic tomb has been discovered in the Namwon area.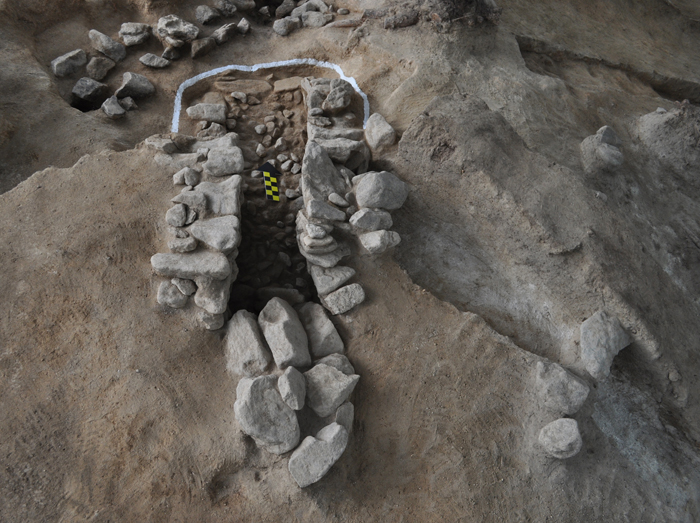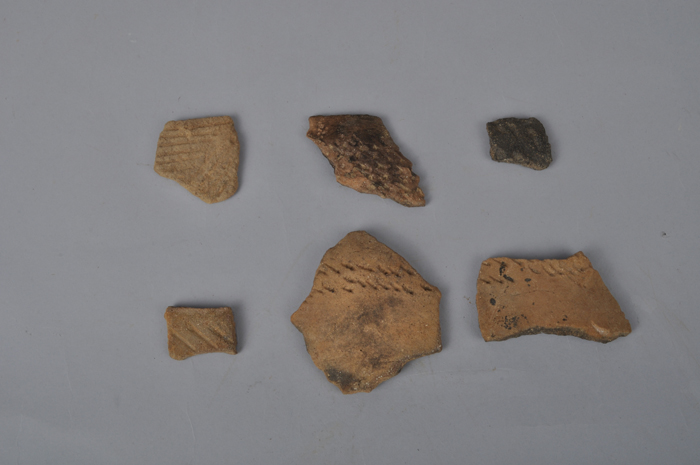 The Gaya Kingdom collapsed in the 6th century and then Baekje and Silla fought each other for land. This is the first time to come across evidence that Silla took over this area after a battle with Baekje in the area around Namwon and the Unbong highlands.

"The two tombs discovered during our excavations are expected to become key evidence that shows how the power relationship played out between Baekje and Gaya and between Baekje and Silla during the Three Kingdoms Period," said a CHA official. 

By Limb Jae-un
Korea.net Staff Writer 
jun2@korea.kr