Mediterranean tunes to resonate in mountainous Gangwon-do
Italy is the home of opera while Spain is the country of guitar. Many artists over the years have been inspired by the strong sunshine and beautiful scenery of the two southern European nations. A number of composers including Mozart wrote music including opera pieces after finding inspiration in Italy. Melodies with a southern European theme will resonate in mountainous Gangwon-do (Gangwon Province) at the 11th Great Mountains Music Festival and School (GMMFS). In it, music with an Italian and Spanish flavor will play based on the theme "O Sole Mio"(My Sun). The festival will start on July 15 and continue until August 5 at Alpensia Resort in Pyeongchang and other venues in and around Gangwon-do. 
Among 101 pieces of music to be performed at the festival, 22 are composed by Italian musicians and another 22 by Spanish artists. A total of 227 performers and singers will be performing, including Antoni Ros Marba from Catalonia, Spain, who will conduct the GMMFS Orchestra and the National Chorus of Korea. He was previously a principal conductor for the Spanish National Orchestra(Orquesta Nacional de España) and Barcelona Symphony and Catalonia National Orchestra (Orquestra Ciutat de Barcelona). 
A Spanish mood will fill the festival on July 24 and 30. On July 24, Guitarist Xuefei Yang and Wayne Lin, an associate concertmaster from the Seoul Philharmonic Orchestra, will perform Boccherini's Guitar Quintet in D major, G.448 and "Café 1930″ from "History of the Tango" (Histoire du tango). Belén Cabanes, who currently heads the Spanish dance department at the Institut de Teatre de Barcelona, will present castanets dance. In the "Spanish evening" on July 30, audiences will be able to listen to Rodrigo's "Invocation and Dance" and Falla's "Suite populaire espagnole" as well as Ravel's "Pièce en forme de Habanera." Violinist Clara-Jumi Kang and pianist Son Yeol-eum will play Sarasate's "Carmen Fantasy, op. 25." Dancer Cabanes will present her charismatic dance to Soler's "Fandango."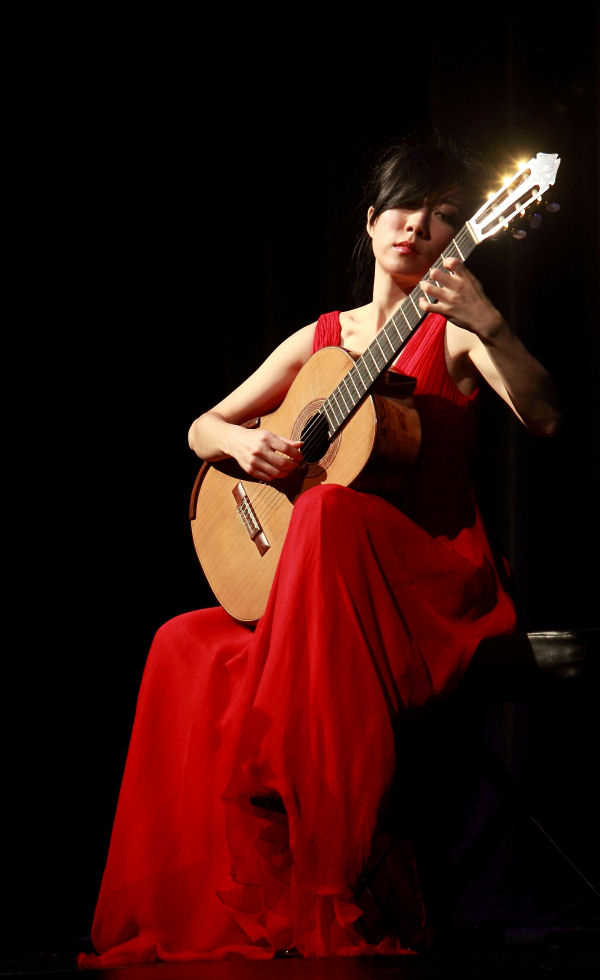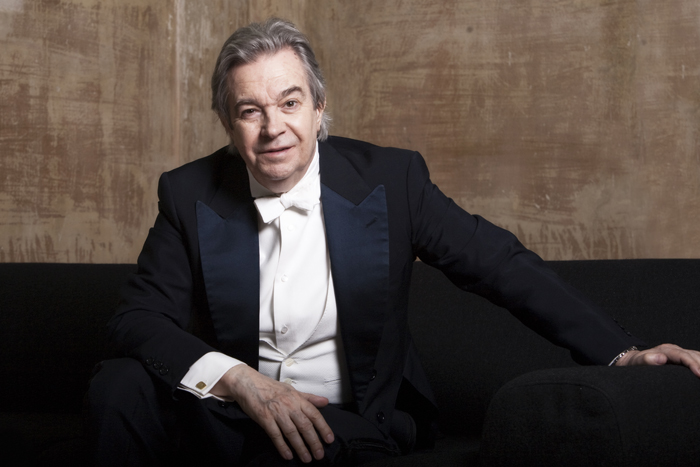 There will be singers from the New York Metropolitan Opera. Sopranos Kathleen Kim and Elizabeth DeShong will be singing Rossini's opera arias and Mozart's Mass in C major, K. 317, "Coronation," at a music tent in Alpensia Resort on July 26. 
The two artistic directors of the festival, Kyung-Wha and Myung-Wha Chung, who are sisters, will also perform. Cellist Myung-Wha Chung will perform Tchaikovsky's "Souvenir de Florence" on July 27 and Beethoven's Piano Trio in B-flat major, op. 97, "Archduke" on August 1. Violinist Kyung-Wha Chung will perform Schubert's Violin Sonata in A major, D. 574, "Gran Duo" along with pianist Kevin Kenner on July 26 and Vivaldi's Concerto for Three Violins in F major, RV 551, on August 2. 
Audiences will again be able to see renowned musicians perform at the festival this year, including clarinetist Richard Stoltzman, cellist Lluis Claret and master pianist Peter Frankl. 
"Italian music is as bright as the sun while Spanish music is fiercely intense and at the same time very dark," said Kyung-Wha Chung. "This year, we will present Italy and Spain full of Mediterranean beauty and sun." 
"My sister, Myung-Wha, will perform Tchaikovsky's 'Souvenir de Florence,' a piece he wrote with inspiration he got in Florence. It is time to enjoy classical music created in the Mediterranean filled with sunshine," Kyung-Wha said. 
Entrance costs KRW 40,000 to KRW 70,000. Entry to the children's concert series, rising stars series, concerto competition and winner's concert are free. For more information, call the GMMFS on 02-725-3390 or visit its homepage(www.gmmfs.com/program_eng/engIndex.asp). 
By Limb Jae-un
Korea.net Staff Writer 
jun2@korea.kr