Craftwork elevates culinary experience
Refined and stylish plates and cups are used to give the finishing touch to meals served at the table, elevating the culinary experience. 
A wide range of such craftworks, from traditional tableware and brassware through to more modern lacquerware, are now on display at a special exhibition underway at Culture Station Seoul 284, the old Seoul Station building, in central Seoul.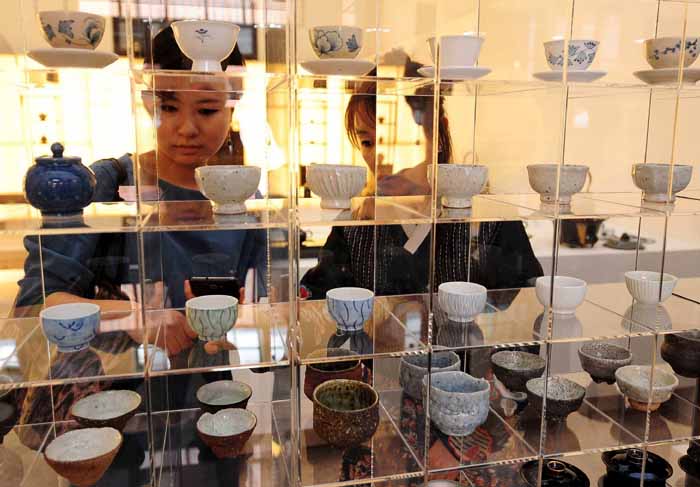 Organized by the Ministry of Culture, Sports and Tourism and the Korea Craft and Design Foundation (KCDF), the 2014 Craft Platform showcases various handicrafts made by about 200 artisans from across the nation. 
The event presents an array of traditional earthenware, onggi, from each part of the country. These pottery plates and dishes have long been used to give greater depth to the taste of cuisine, a function which the exhibition emphasizes.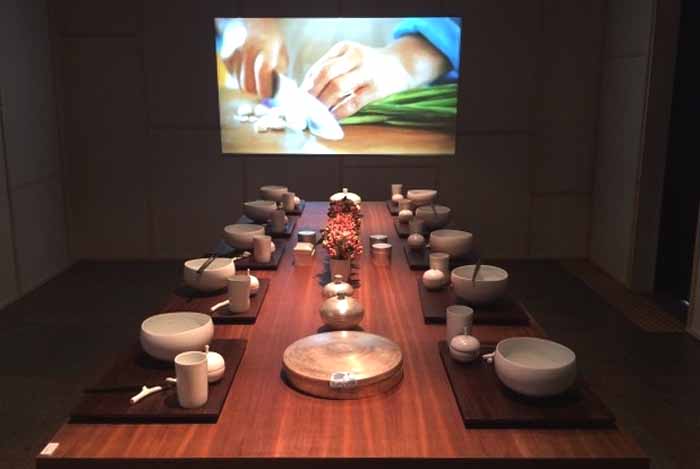 The highlight of the show is a dining table display created through a collaboration between well-known chefs and tableware artisans. The chefs, including kimchi master Lee Ha-yeon, temple cuisine specialist Jeon Hyo-won and fusion cuisine expert Kim Byung-jin, were each paired with an artisan to display how a good match between dishes and tableware can boost the culinary experience. 
There is no real food in the exhibit, though. Instead, projected onto a big screen, is a video featuring the chefs making their meals, while the tableware is arranged neatly on the table. 
"The point is that when served on refined plates and bowls, the food can look better and more delicious," said Director Choi Jeong-cheol of the KCDF. 
"I hope people enjoy everything the event has to offer, with a pair of imaginary chopsticks in mind, as if there was something tasty to enjoy in the bowls and plates."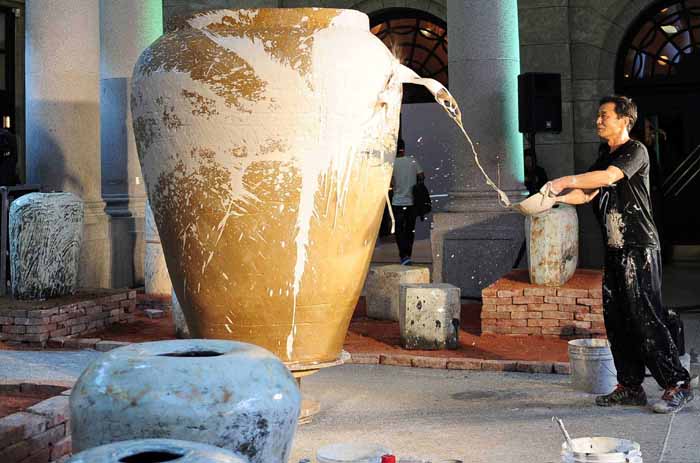 Other types of craftwork, such as porcelain tea sets, wooden furniture and lacquered home decorations, are also being featured at the exhibition. Promising craftsmen and students majoring in art and design have joined in on the sidelines of the event to show off their creations.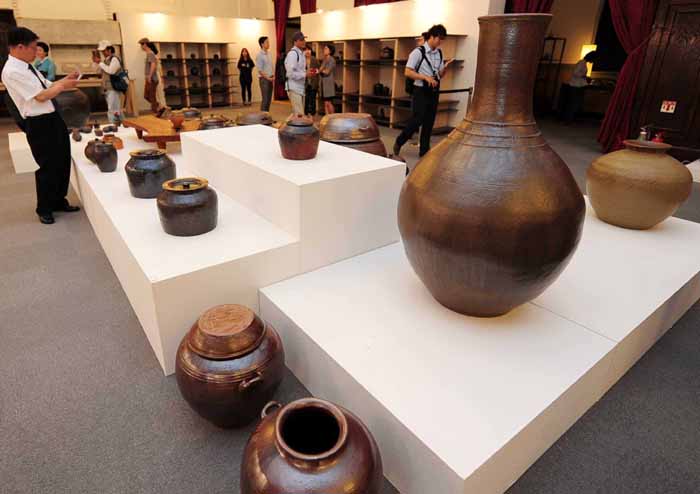 "This exhibition spotlights an array of high-quality crafted products designed for practical use," said the culture ministry. "All different styles of local craftwork are brought together here. This would be a great chance to explore the aesthetic values unique to such traditional craftwork." 
The 2014 Craft Platform continues through July 13 in the old Seoul Station building. 
By Sohn JiAe
Korea.net Staff Writer
jiae5853@korea.kr