Enjoy the Joseon palace, royal tombs
This summer, visitors to Gwanghwamun Square and Gyeongbokgung Palace in central Seoul will be able to enjoy the romantic mood of the royal tombs and royal palaces of the Joseon Dynasty (1392-1910) through two summer events. 
In late June, a special demonstration of the rituals held for the monarchs and related events were held on June 27 and 28. Also, in late July, the largest of the Joseon palaces will be open late into the evening, allowing visitors to enjoy the splendors of the capital under the summer night sky. 
On June 27, Korean artists recreated various royal tombs and related works, including animal shaped stone statues of horses, sheep and tigers, as well as a hongsalmun, the large red archway through which one walked to enter sacred places, such as tombs, palaces or government offices during Joseon times. The artists demonstrated all the procedures that went in to creating a Joseon royal tomb by using their own artwork created around the theme of the royal tombs. 
The next day, volunteers clad in Joseon-era costumes reenacted some of the rituals held at Joseon royal tombs. They set up an ancestral rites table in front of a large folding screen depicting a Joseon royal tomb and learned the proper rituals by conducting a formal ceremony and bowing three times. These participants included students, members of multicultural families and expatriates living in Korea.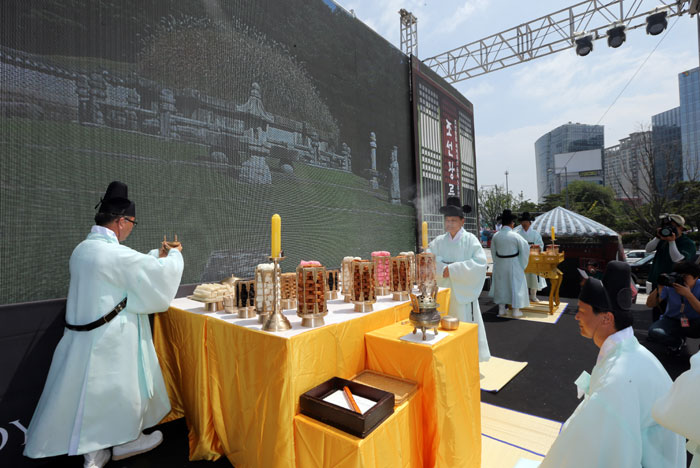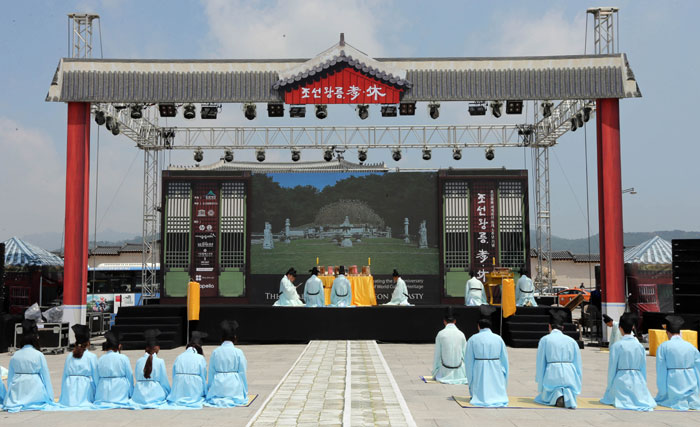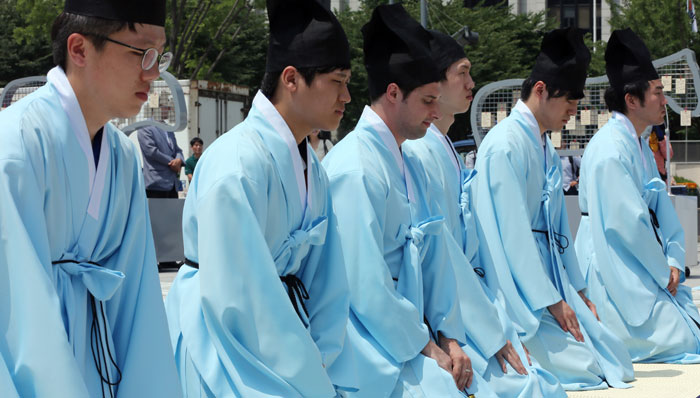 Meanwhile, Gyeongbokgung Palace will keep its doors open until late at night this July and August. The Cultural Heritage Administration will keep the Joseon royal palace open late this summer from July 30 to August 11, except for August 5 when the palace is closed. During the 12-day period, the Gwanghwamun Gate, the Hongyemun Gate, the Geunjeongjeon, the main throne hall, and the Gyeonghoeru, the banquet venue of kings, will all be open later than usual. 
As many as 1,500 visitors will be allowed visit the palace with an admission fee of KRW 3,000, the same amount as a normal daily ticket, during the 12-day event, from 7:00 p.m. to 10:00 p.m. Those who wish to visit there need to arrive at the palace no later than 9:00 p.m. Tickets can be purchased both online and on site. 
If you are over 65-years-old or else are not Korean, tickets can be bought over the phone at 02-1566-1369, in Korean and English, from Monday to Saturday, 9:00 a.m. to 5:00 p.m. The palace will offer 50 free admissions to people with disabilities and their accompanied guardians and to 50 citizens decorated for their national service. Children aged under 6 are free, accompanied by their parents.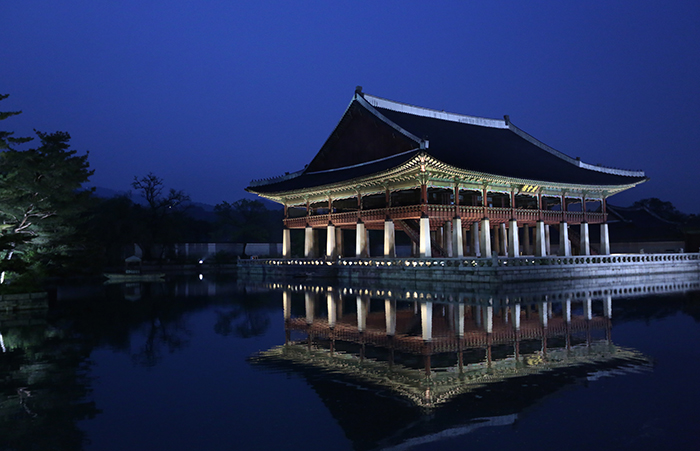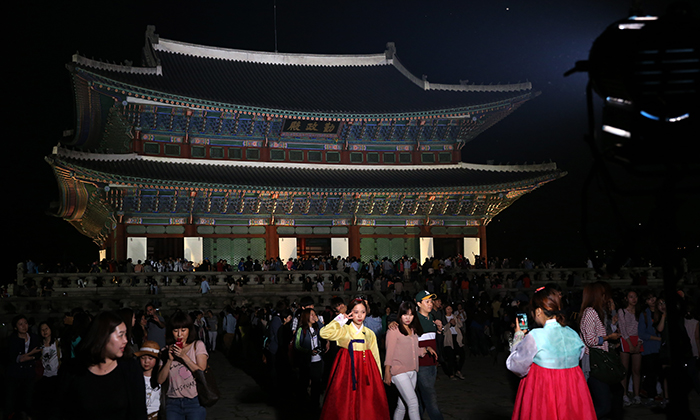 More information about the palace is available at its homepage, with services in both Korean and English. 
https://www.royalpalace.go.kr/html/eng/main/main.jsp
To buy tickets for the late opening, please visit Auction Ticket, serviced in English, both traditional and simplified Chinese and Japanese. https://ticket.auction.co.kr
By Yoon Sojung 
Korea.net Staff Writer 
arete@korea.kr