Red Devils: 'We'll return in four years'
The Korean national soccer team lost 1-0 to Belgium in its final game of the 2014 FIFA World Cup in Brazil, failing to enter the Round of 16. The national soccer team had a tight game until the 78th minute when Jan Vertonghen of Belgium scored the only goal in this Group H shoot out at the Arena Corinthians in Sao Paulo. 
The fans were adorned in Red Devil T-shirts, a symbol of the official cheering squad for the national soccer team. They crowded Gwanghwamun Square early in the morning, hoping for a victory against Belgium that would have sent Korea into the Round of 16. They kept their eyes on the screen throughout the game, with cheers and sometimes sighs. 
When there was news that Russia was leading Algeria 1-0, two of the other teams in Group H, people cried out for Team Korea, hoping for a miracle that Korea would beat Belgium by two goals so that the national team could move ahead. However, the game between Russia and Algeria ended with a 1-1 tie and Korea and Belgium continued their tight race in the second half. When Belgium scored its first goal at 33 minutes in the second half, people realized that Korea would be unable to move on to the next round. Even then, the fans in Gwanghwamun Square continued to cheer for their heroes who played on with all their soul and might.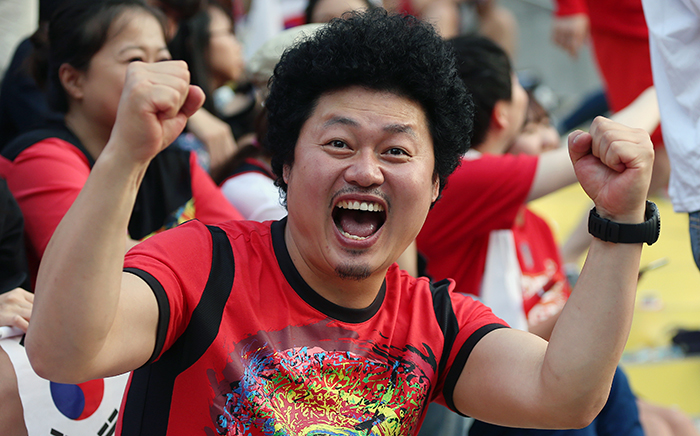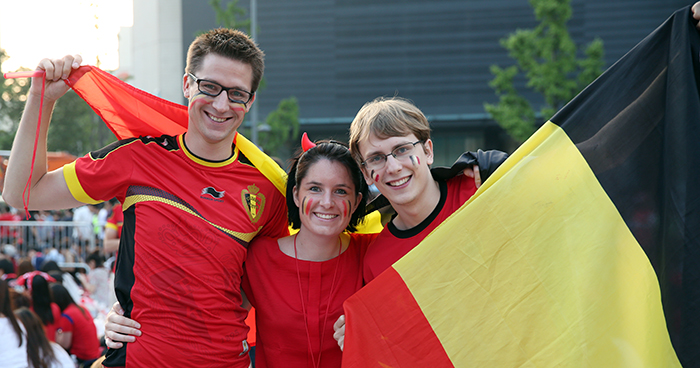 Although the Korean national team's loss ended its World Cup journey in Brazil, the fans continued to support their team even in the early morning. They expressed their sadness, but they hoped that the national team would do better in the next World Cup in 2018, and they sent their applause and encouragement to the team. 
Yoon Taek, a comedian, and members of two girl bands, Smile. G and Cheer Coke, also took to the streets and participated in the party.
Belgian fans in the middle of the square were also able to enjoy the match, cheering for their team alongside the Korea fans. 
By Jeon Han, Limb Jae-un
Korea.net staff writers 
hanjeon@korea.kr