Ancient Goryeo garden, pond unearthed
The large ruins of a pond and a garden from the Goryeo Dynasty (918-1392) have been discovered at Silsangsa Temple in Namwon, Jeollabuk-do (North Jeolla Province). This is the first time that a Goryeo garden facility has been found in good condition. According to the Cultural Heritage Administration (CHA) on June 11, the oval-shaped remains have intact waterways and building ruins related to the pond. The ruins were unearthed outside the eastern fence of the temple.
The pond and waterways are unprecedentedly large, well-preserved and quite beautifully constructed. Its shape is also very unique, as such forms have never been found at other temples. The oval-shaped pond is 16 meters long and 8 meters wide. The bottom surface and the waterways are all covered with rocks. The stones are laid flat on the bottom and clay or charcoal was put between the rocks to make the surface waterproof. Rocks were also used to build a bank around the pond. The outbound waterways are placed higher than the inbound waterways, so that the water maintains a certain level: water automatically flows out of the pond.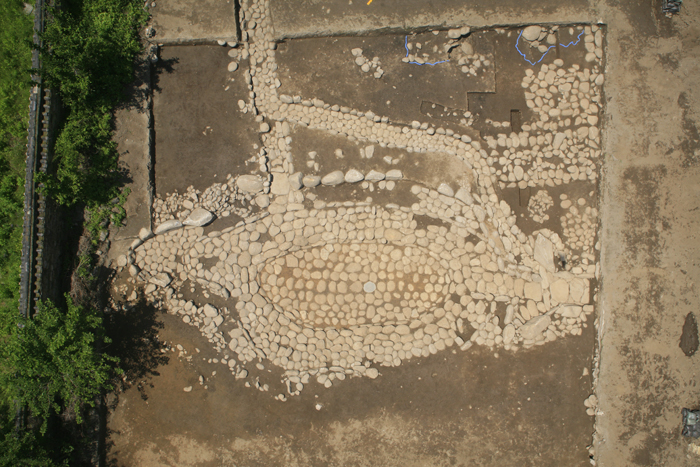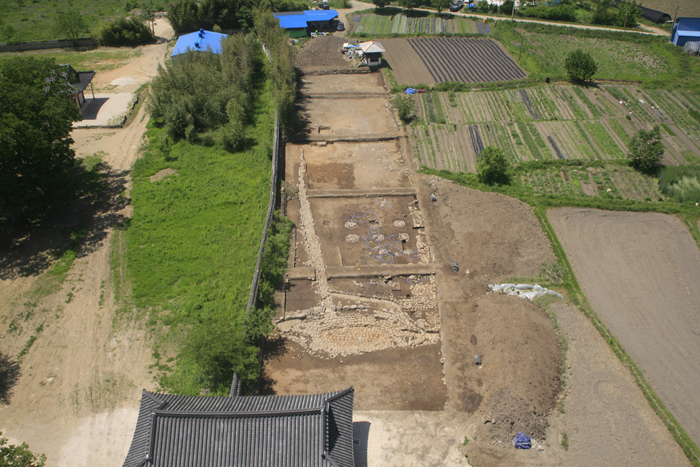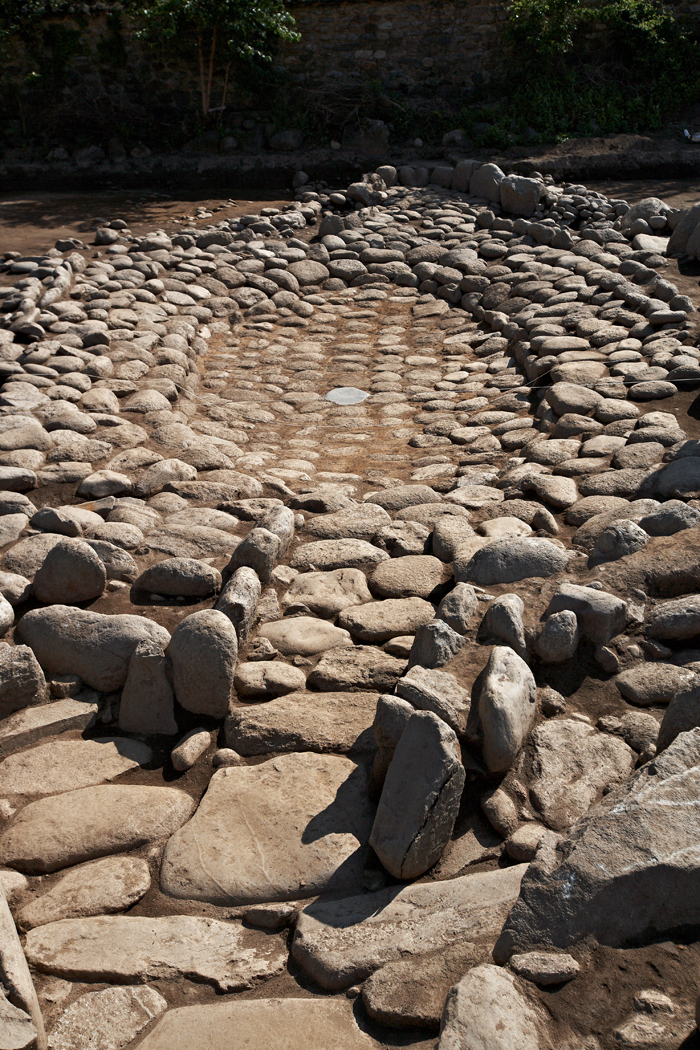 According to the Research Institute of Buddhist Cultural Heritage, the pond would normally be 54 centimeters deep. Since a layer of earth and sand has not been found, it is assumed that water plants, like lotus flowers, were not grown here. The waterways uncovered so far are 42.6 meters long and 12 meters wide, and the bottom and walls are also covered with smooth rocks. The pond seems to have been constructed during the early Goryeo period and it is expected to be an important record for research into Goryeo grounds keeping and construction techniques. 
According to the "Painting of 16 Meditations," a Buddhist painting popular during the late Goryeo and early Joseon eras, there is a record of the pond and its waterways. In addition to the pond, 100 artifacts, including roof tiles on which "Silsangsa" is printed in Chinese characters, have been found at the site.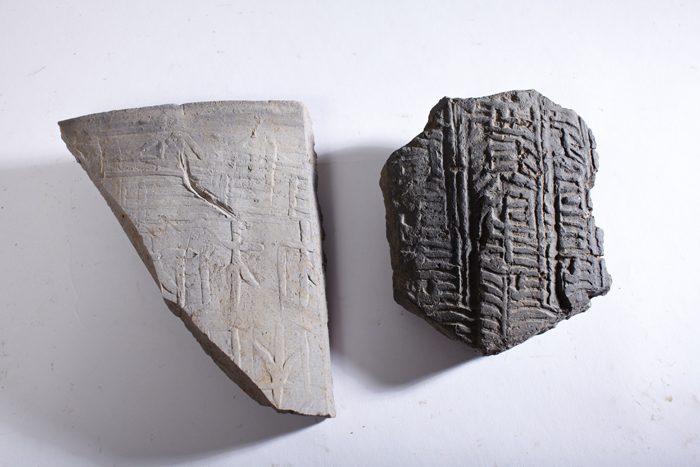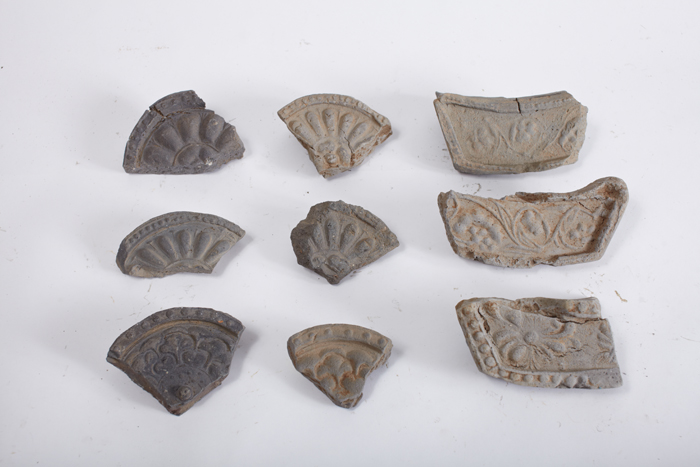 "The artificial pond was built from east to west, the same direction as the remains of the wooden towers in the temple constructed during the early Goryeo period," said a researcher at the Research Institute of Buddhist Cultural Heritage. "Many artifacts from the period were also uncovered, and the pond seems to have been built at the same time." 
"The garden and pond ruins are expected to be key artifacts in studying the role of ponds in Buddhist temples and their meaning as contained in Buddhist philosophy. Since the pond was found outside the temple walls, it can be surmised that Silsangsa Temple must have been much larger during Goryeo days."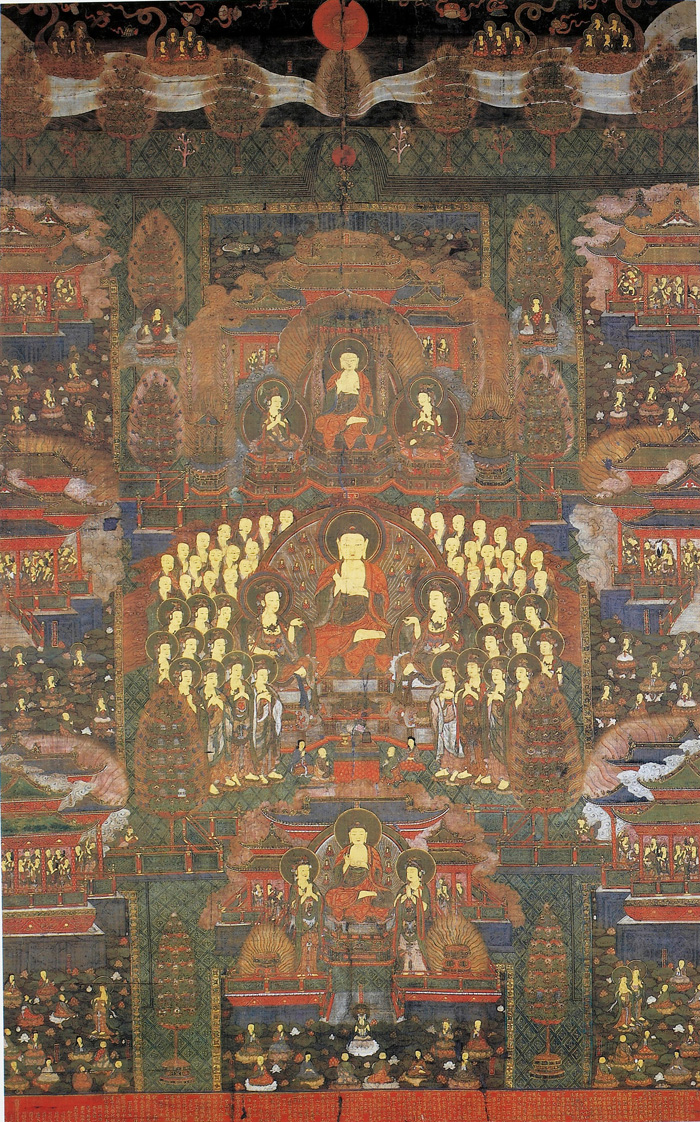 By Limb Jae-un
Korea.net Staff Writer 
jun2@korea.kr