Incheon Asian Games medals unveiled
Medals and other award ceremony items for the upcoming 17th Asian Games to be held in Incheon this autumn have been unveiled to the public.
On June 12, the 2014 Incheon Asian Games Organizing Committee revealed 11 award ceremony items, including medals, certificates of merit, participation certificates, podiums, bouquets and various flags. The design and specifications for all these items were approved by the Olympic Council of Asia (OCA) in August 2013.
The front of the medals is designed with a quinquangular, or five-angled, motif that symbolizes the five elements of Incheon: the airport, an ocean harbor, a data center, a leisure port for cruise ships and a center for business. Together, it is meant to convey the message that the host city of Incheon is a Northeast Asian hub. 
On the back of the medals, the slogan, "Diversity shines here," is printed in both Korean and English. Originally, the slogan was only displayed in English. The podium and the medals were designed in a way that matches with the image of the Incheon Asian Games. The bouquet will be made of red roses, the official flower of Incheon.
"These items will help create memorable moments for medal recipients during the award ceremony," said an organizing committee official.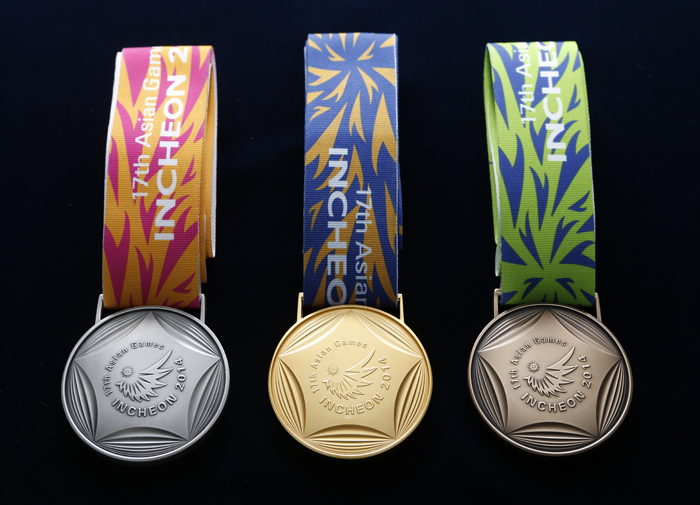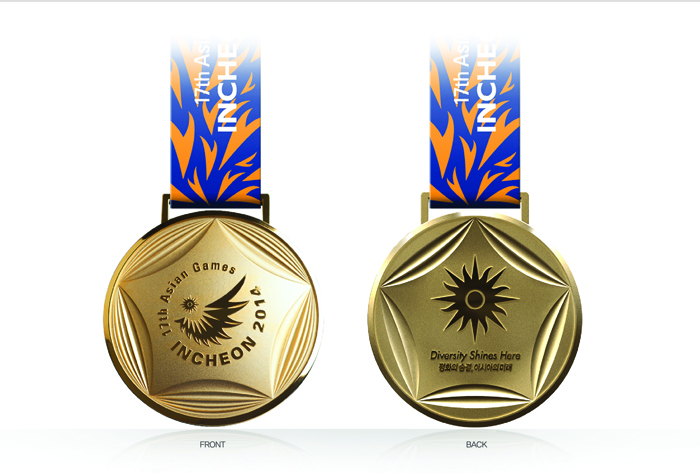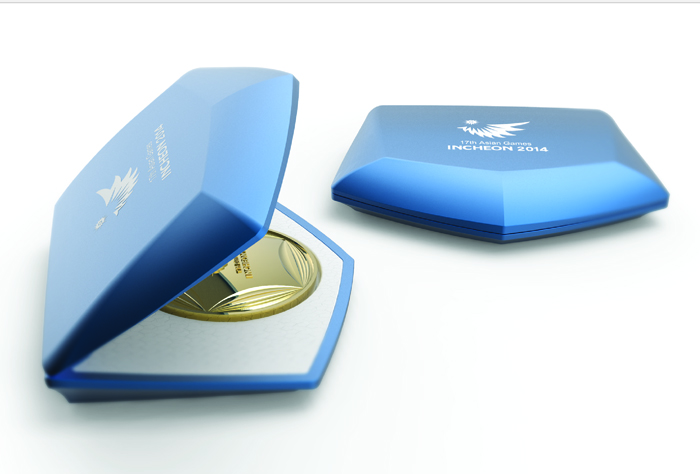 By Limb Jae-un
Korea.net Staff Writer 
jun2@korea.kr