Suwon Hwaseong Fortress Int'l Music Festival 2014
In 2014, the Suwon Hwaseong, the ancient fortress in Suwon, Gyeonggi-do (Gyeonggi Province), that is listed as a UNESCO World Heritage Site, will preside over the city as it hosts a range of global artists in the upcoming 2014 Suwon Hwaseong International Music Festival. 
The festival will be presented to the people of Suwon and to music lovers from around the world, with performances from amateur music groups and fringe festivals being hosted at various locations around the city. Venues include the Suwon SK Atrium, the Gyeonggi Arts Center and the outdoor theater near the Gyeonggi Arts Center in Suwon.
The festival will feature the Suwon Philharmonic Orchestra and Chorale, the National Orchestra of Korea and the Hungarian National Philharmonic, as well as conductors Kim Dae-jin, Won Il and Zoltan Kocsis, sopranos Shin Young-ok and Hong Hei-kyung, vocalist Jang Sa-ik, violinist Sergey Malov, traditional Korean singer Lee An, pianists Kim Dae-jin and Paik Kun-woo and clarinetist John Manasse.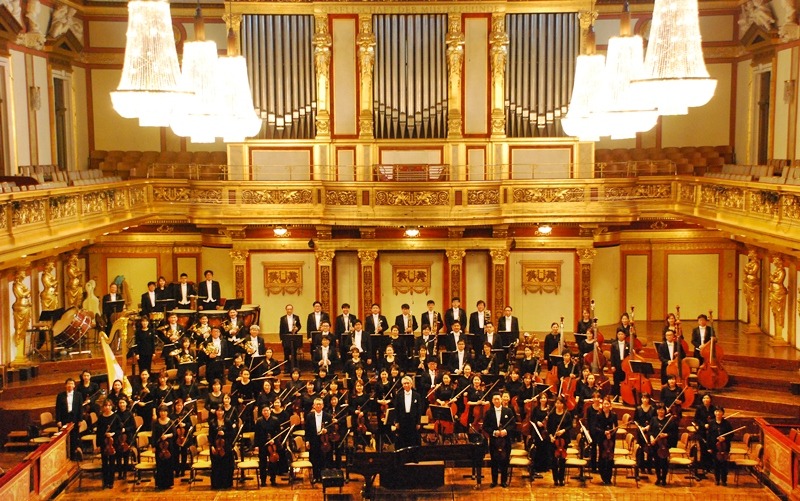 | | |
| --- | --- |
| When | June 14 to June 21 |
| Location | Suwon SK Atrium, Gyeonggi Arts Center, the outdoor theater near the Gyeonggi Arts Center |
| Transportation | Suwon City Hall Station on the Bundang Line, Exit No. 6, transfer to Bus No. 92, get off at the Suwon SK Skywiew station. |
| Contact(TEL/FAX/Email) | +82-31-290-3562 |
| Homepage | https://english.swcf.or.kr/?p=21 |