Swedish fans mesmerized by 4Minute
4Minute, a five-member girl group, recently held a concert in Sweden. The "4Mintue Fan Bash in Stockholm 2014″ was held on May 25 in the Debaser Medis venue in central Stockholm, packed with the passion of the Swedish fans.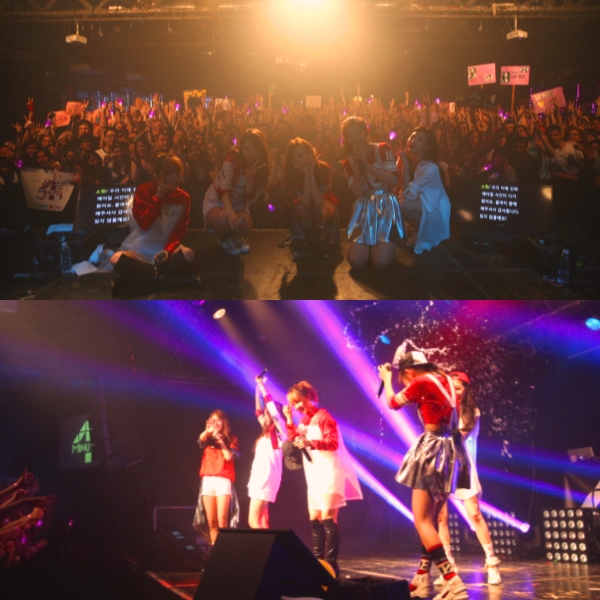 As the lyrics to their iconic song "What's Your Name?" reverberated across the concert hall, the venue started to heat up with the screaming of the fans. The club concert was a mix of the band's energetic performances, the exciting mixing of DJ Schedule 1 and funky electronic sounds. 
As 4Minute spoke a few simple Swedish words, like, "Tack själv," or, "Thank you," the vigorous responses that fans showed reached a maximum. During the concert, the band also shared its stories about their trip to a number of local tourist destinations, including the old town of Stockholm, Gamla stan, the day before the concert. 
The concert continued with performances of other hit songs from earlier albums: "Muzik," "Mirror Mirror" and "Heart to Heart." The fans looked overwhelmed by the band's powerful and charismatic performance that was followed by slow songs. 
4Minute's concert was also attended by a special guest, the local musician who composed "Wait a Minute," the lead track off the group's March 2014 EP, "4Minute World." 
Prior to the concert, a group of fans performed a flash mob with home-made welcoming signs, evidence of the group's popularity in Sweden.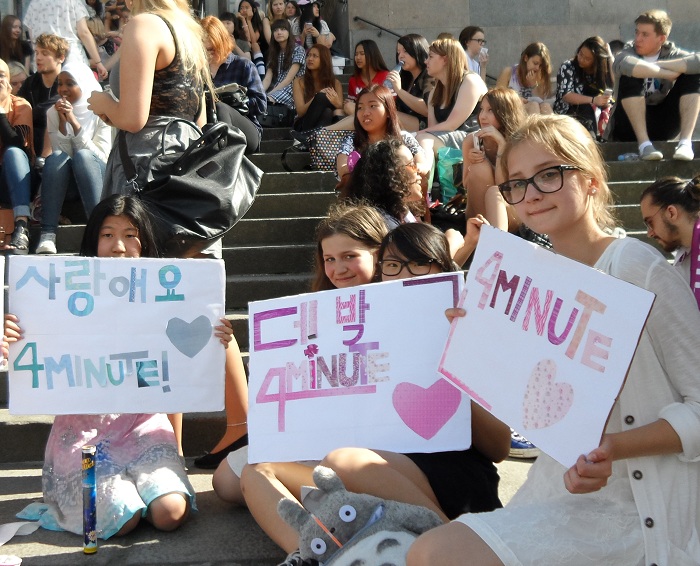 Fans hold a flash mob prior to 4Minute's debut concert in Sweden. (photo: Yonhap News)
By Lee Jeong-rok, Lee Seung-ah
Korea.net Staff Writers
jeongrok@korea.kr