Korean Liberation Army honored in China
National Liberation Day — August 15, 1945 — is one of the most meaningful and historical moments in modern Korean history. To achieve that glorious moment, a great number of people sacrificed themselves, dedicating their lives to independence and to the anti-imperialism movement. Among them is the Korean Liberation Army. 
A stone monument in honor of the Korean Liberation Army has been built in Xian, Shaanxi Province, China. It was the decision of the Chinese government to remember the army, whose headquarters were stationed in China while it carried out its anti-Japanese struggle.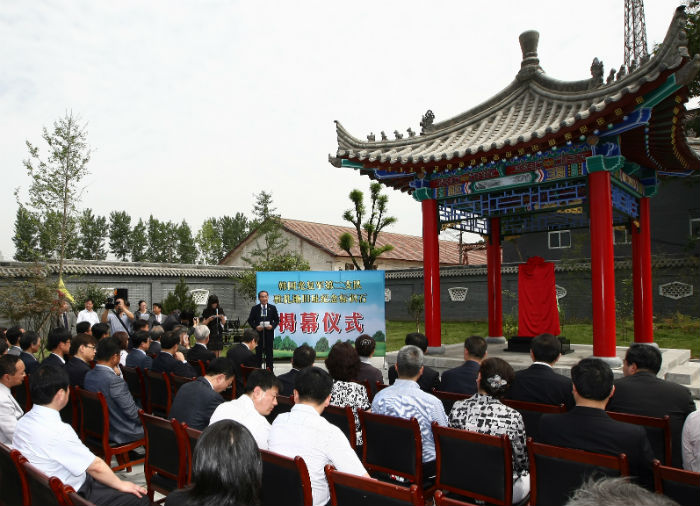 (photo courtesy of the Ministry of Patriots and Veterans Affairs)
On May 29, an opening ceremony at the monument took place with government officials from both countries in attendance. 
The inauguration of the monument was made possible at the request of President Park Geun-hye and following an agreement between her, Shaanxi People's Congress Chairman Zhao Zhengyong and Shaanxi Governor Lou Qinjian during their meeting on June 29 last year.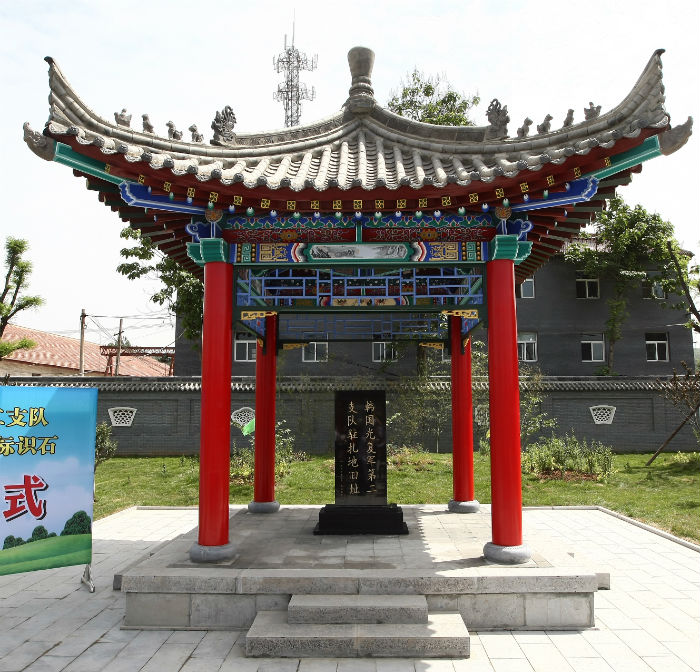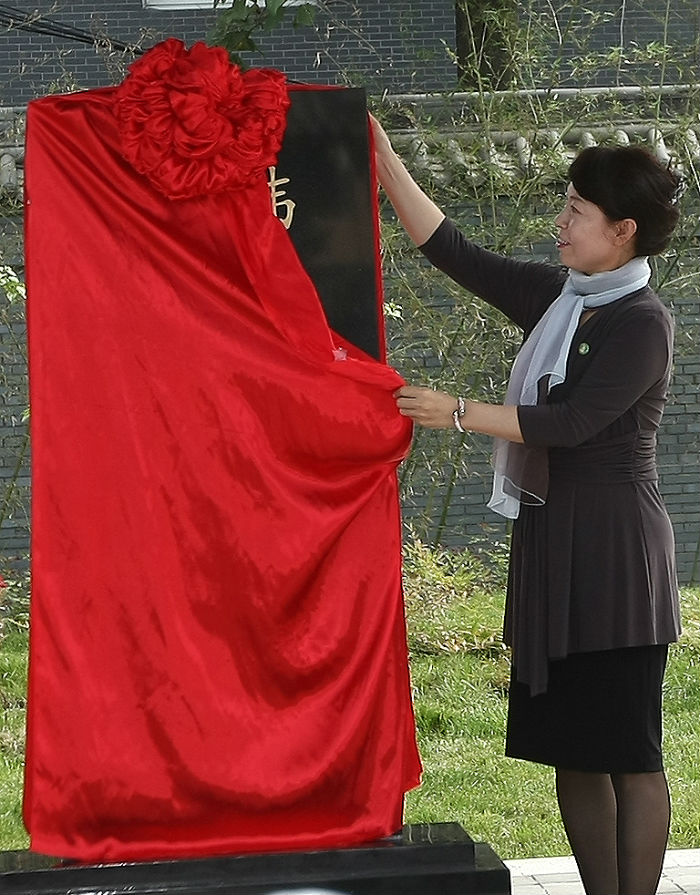 The monument, standing 1.8 meters high and 1.1 meters wide, is situated inside a pavilion of red pillars. The inscription reads: "The headquarters of the Korean Liberation Army were established in Chongqing under the support of the Chinese Nationalist Party… This stone monument is erected here in remembrance of the past when both Chinese and Korean nationals strived against Japanese imperialism and oppression." It is inscribed in both Korean and Chinese. 
The Korean Liberation Army (KLA) was founded on September 17, 1940, in Chongqing, China, as the armed forces of the Provisional Government of the Republic of Korea. The government in exile believed that it would need a military unit under its direct control in order to achieve the nation's liberation. As the unit was formed, a great number of individuals and smaller armed groups flocked to join, activists who had been scattered around Manchuria, Siberia and various parts of mainland China. With the support of the Nationalist Chinese government, they were able to participate in regular military training programs. 
When the Pacific War broke out in 1941, the KLA entered the war, too, as a member of the Allied powers, and held hands with China, struggling against imperialism. Later in 1943, at the request of the U.K. army, it was dispatched to Myanmar and India. 
By Lee Seung-ah
Korea.net Staff Writer 
slee27@korea.kr