Barley sprouts can help prevent fatty liver, obesity
Barley is one of the main staple food ingredients, along with rice, for many Koreans. A recent study has found that barley sprouts can help treat fatty livers and obesity.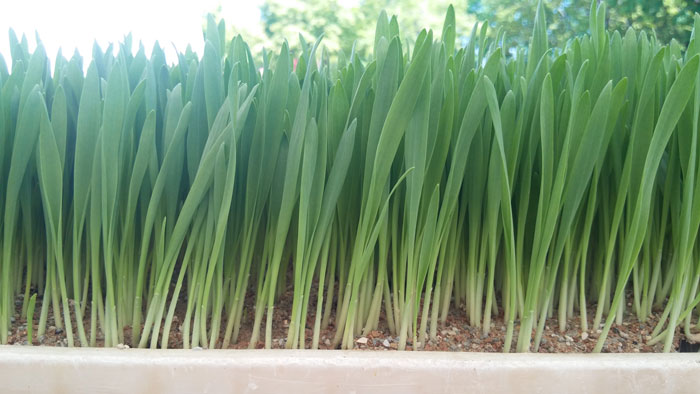 The Rural Development Administration (RDA) carried out a clinical test involving 62 healthy grown men, dividing them into two groups. Over 16 weeks, one group received an extract of barley sprouts while the other group received a placebo. 

The results showed that polycosanol and flavonoids, both of which are contained in barley sprouts, prevented the biosynthesis of neutral fat and helped to dissolve fat in the human body. Members of the group that consumed the barley sprout extract showed a more than 10 percent reduction in neutral fat and recorded an 8.4 percent weight loss. Polycosanol reduces the level of low-density lipoprotein (LDL) cholesterol, commonly known as "bad cholesterol," and raises the level of high-density lipoprotein (LDL) cholesterol, commonly considered to be good cholesterol. Flavonoids are a natural food coloring that helps blood circulation and bowel movements, and which also have diuretic effects. An RDA staff member said, "This research proved that barley sprouts can improve the overall function of the liver and can constrain the excessive bio synthesis of fat into the human body, which helps prevent obesity." 
By Yoon Sojung 
Korea.net Staff Writer
arete@korea.kr