Cheong Wa Dae Sarangchae hall focuses on Korea
The Cheong Wa Dae Sanrangchae, a multi-purpose exhibition hall next to Cheong Wa Dae, has been newly transformed into a comprehensive Korean history, culture and travel promotion center, ready to greet incoming visitors.
The Korea Tourism Organization (KTO) completed two months of renovation and opened the hall to the general public on May 27th. The first floor features the Korean Culture Exhibition Hall, a special exhibits hall, a Korean cuisine experience center, a souvenir shop and more.
The displays about Korean culture and history feature graphics and pictures that help visitors to better understand traditional attire and pastimes from different periods, as well as modern daily life. There are also several video displays on the other side dedicated to the iconic folksong, "Arirang."
As part of this new renovation, a Korean cuisine experience center was introduced, providing hands on experience with cooking demonstrations and an accompanying tasting program. These programs are available once per day at 2 p.m. starting June 3. Prior reservations are required and they can accommodate up to 25 people.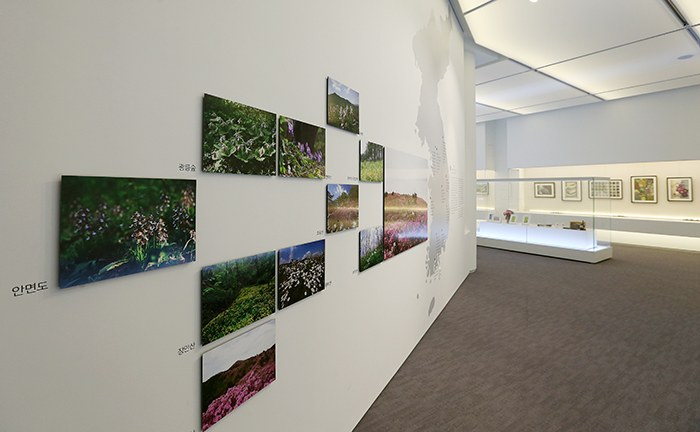 Through joint efforts made between the Korean Forest Service, the Korea National Arboretum and the KTO, theSarangchae was able to bring some 150 wildflower plants and some 40 intricate sketches including pressed flowers into the special exhibits hall and the front garden. The wild flowers will be on display until September. The front garden and the area encircling the building's water fountain now host a variety of wildflowers and miniature landscapes.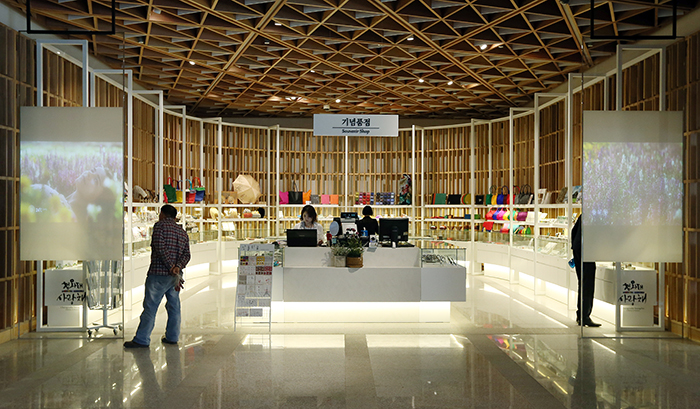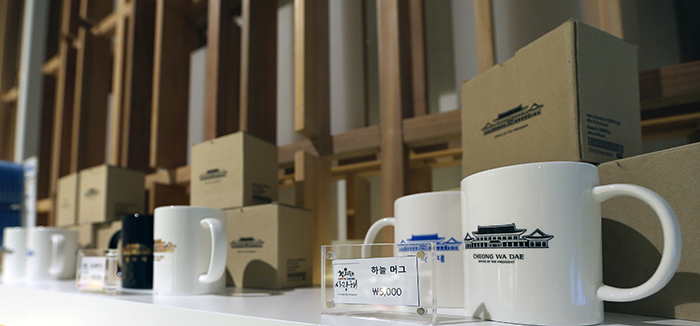 As it becomes a must-see location for visitors to Cheong Wa Dae, the souvenir shop at the Cheong Wa Dae Sarangchae carries a wide range of items seeped in Korean tradition and culture. "The Cheong Wa Dae Sarangchae has some 680 items on sale, chosen after an open selections process, with more to come," said Lee Sukyoun, a representative of the Seoul Design Foundation Product Team. 
Jeon Han, Paik Hyun
Korea.net Staff Writers
hanjeon@korea.kr