Korea, Tanzania share transparency, rural development info
Korea and Tanzania have shared Korea's expertise and experiences in human resource development and administrative management, and have discussed Korea's Saemaeul Undong (New Community Movement) rural development movement. 
A group of 15 high-ranking officials from the Tanzanian presidential office, prime minister's office and local government visited Seoul to participate in a workshop focusing on local administration management. This program is being hosted from May 11 to 30 by the Local Government Officials Development Institute (LOGODI), part of the Ministry of Security and Public Administration (MSPA). 
The workshop is designed to help participants learn more about Korea's experiences in economic development, local administration, financial system management, rural development and local development, so that they can establish their own action plans for Tanzania. The workshop was initially begun in 2013 as a three-year program. It is part of the Korean government's official development assistance (ODA) program, supported by the Korea International Cooperation Agency (KOICA). 
This year's workshop is customized for Tanzanian officials and reflects the demands of the Tanzanian government, which prior to the program showed great interest in the Saemaeul Undong movement, human resources development for public servants and measures to boost transparency in administration. The program is composed of lectures, seminars and inspection tours to related public and private organizations.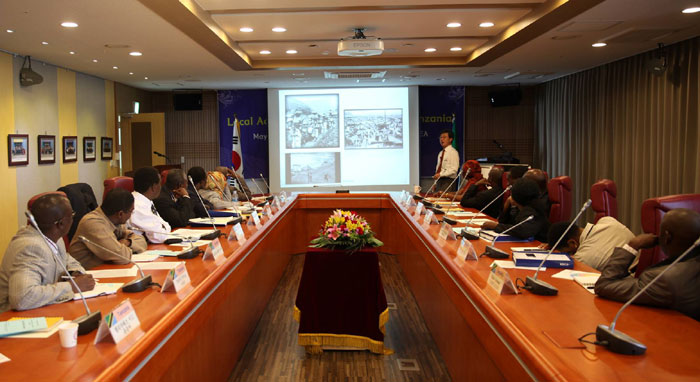 The lectures will focus on nine sectors, including local development, rural development, the Saemaeul Undong movement and transparent administration systems. The seminars are composed of presentations and discussions. Korean public servants from related organizations, such as the Prime Minister's Office, will deliver presentations and then engage in discussion sessions with their Tanzanian counterparts. Among the seminar themes, a transparent administration system is part of Tanzania's national development strategy, the "Tanzania Development Vision 2025." Participants will also engage in discussions with Korean experts and related ministry officials about human resources development and performance management systems for public servants. All programs are run in English. 
Workshop participants visited Jung-gu District offices in Busan and the Government Complex-Sejong in Sejong City on May 20 and 21, respectively, to learn about administration management systems and strategies to build a transparent administration system. They also visited the Busan Main Customs office on May 20 to experience Korea's e-clearance system, Uni-Pass, and to inspect Korea's customs administration management system. Uni-Pass has contributed greatly to strengthening transparency in clearance administration, as all the procedures of importing and exporting are computerized. 
The Tanzanian officials will visit Junggeum Maeul Village in Imsil, Jeollabuk-do (North Jeolla Province), to share the village's case of using alternative energy and energy-saving measures. The village residents have transformed their town into an environmentally friendly place with a self-supporting energy system through the Saemaeul Undong movement. In this village, visitors can learn about how to create renewable energy by using various sources, such as used cooking oil. They can also learn how to generate energy by using a bicycle.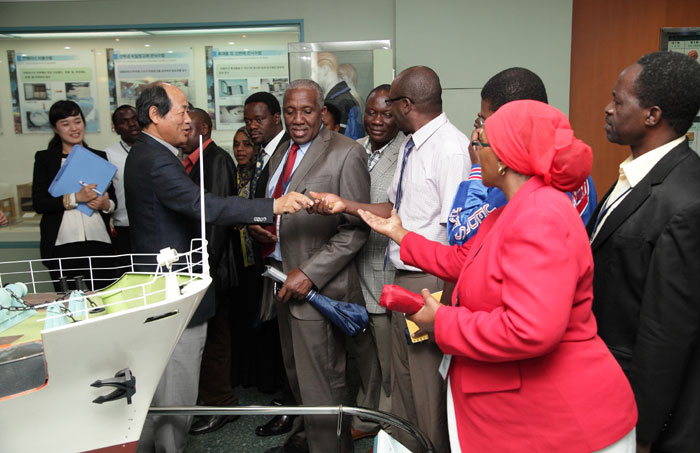 One of the staff members running the workshops said, "Tanzanian officials are really eager to participate in the program and are doing well. They are keen to learn more about Korea's development experience and to witness our expertise in order to help with their country's development." 
"I hope this workshop can be of help not only for local governments, but also for the national administration of the Tanzanian government," said LOGODI President Rheem Chae-ho. "I also hope that this program can offer a good opportunity to enhance the friendship between Korea and Tanzania," Rheem added. 
By Yoon Sojung 
Korea.net Staff Writer 
arete@korea.kr