Seoul serves up feast of classical music
Classical musicians from Korea, Europe and Japan are coming together to create harmonious sounds here in the city of Seoul. 
The Seoul International Music Festival 2014 (SIMF) kicked off on May 7 across the city, with concerts being held at the Seoul Arts Center, the Kumho Art Hall and at the College of Music of Seoul National University (SNU). 
The classical music festival, now in its fifth year, has been serving the city's growing classical music fan base since 2009, when world-class musicians, most significantly Polish composer and conductor Krzysztof Penderecki, were invited to perform for domestic audiences for the first time. The festival has been going strong ever since, only missing one year, in 2012. 
This year's series of concerts were especially designed to celebrate the 130th anniversary of the establishment of diplomatic ties between Korea and Italy, and festival organizers have brought in some of the finest Italian musicians.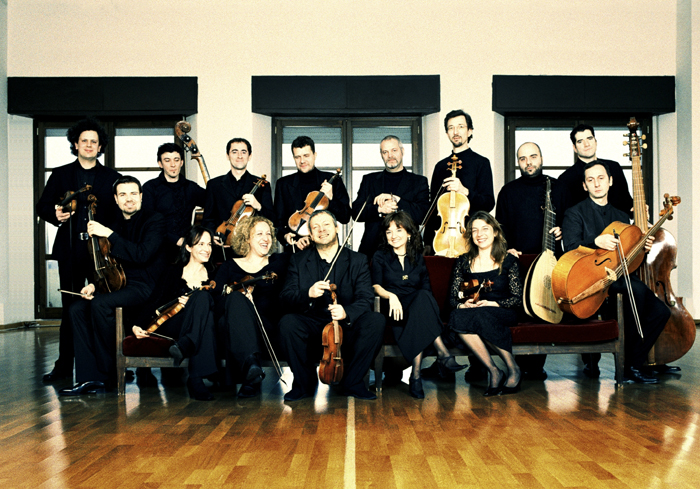 The Europa Galante orchestra, an Italian period instrument ensemble, opens the Seoul International Music Festival 2014 with a concert on May 7. (photo courtesy of the SIMF organizing committee)
Among them is the Europa Galante orchestra, an Italian period instrument Baroque orchestra led by violinist and conductor Fabio Biondi. Europa Galante opened the three-week festival with a concert at the Seoul Arts Center on the night of May 7. 
The ensemble, famous for its outstanding renditions of songs by Italian composer Antonio Vivaldi (1678-1741), showed off its popular repertoire for festival goers. In particular, their version of "The Four Seasons," a set of four violin concertos and one of Vivaldi's most famous works, was performed on their Baroque string instruments, recreated with modern touches, making the masterpiece sound somewhat like rock music.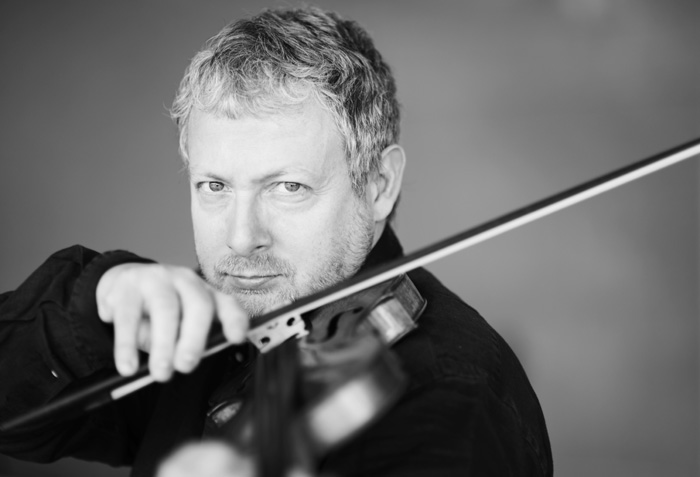 Baroque violinist and conductor Fabio Biondi leads the Italian period instrument orchestra Europa Galante. (photo courtesy of the SIMF organizing committee)
The festival's upcoming lineup is studded with other Italian musicians, too. On May 13, there will be a special concert titled "The Night of Italy-Korea Contemporary Music." For the show, young conductor Park Ji-yong and a string ensemble will perform a rendition of pieces by Korean composers Yun Isang (1917-1995) and Kang Seok-hee (b. 1934), as well as pieces by Italian composers Nino Rota (1911-1979) and Azio Corghi (b. 1937).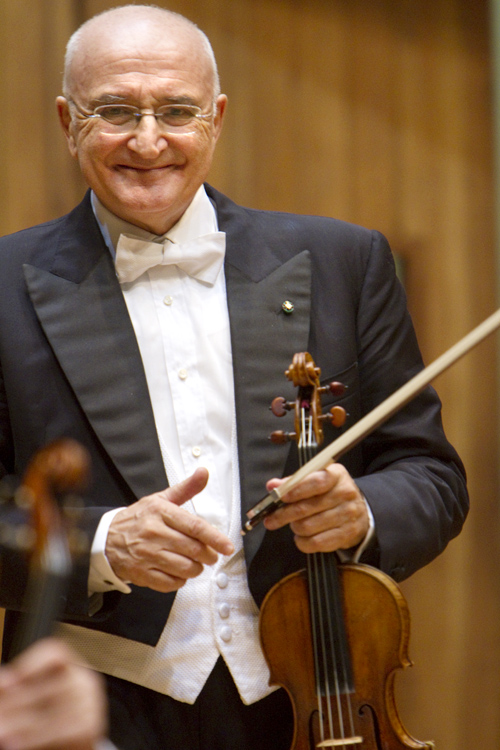 Another great Italian violinist will take to the stage at the Seoul Arts Center on May 18. Known as "the Second Coming of Paganini," Salvatore Accardo will perform some compositions by Brahms, Franck, Saint-Saens, Bloch and, of course, Paganini. 
Russian composer Sofia Gubaidulina, widely regarded as the "Legend of Contemporary Music," will also be joining in the musical fest, introducing her music to Korean audiences for the first time. 
Classical music lovers will have the chance to appreciate some of her most famous works, famously characterized by her unique orchestration using traditional musical instruments from Russia, the Caucasus Mountains and Asia, as well as religious elements. 
Her works will be presented on three separate occasions, with one concert on May 23 and two more on May 26 at the Arts Center of the SNU College of Music and at the Seoul Arts Center, respectively.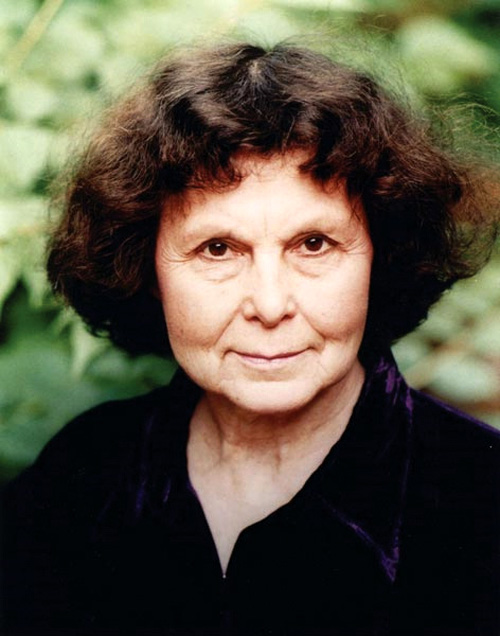 In particular, the May 26 concert, "Sofia Gubaidulina and Her Contemporary Musicians," will bring together many musicians. They will reinterpret Gubaidulina's works, as well as play pieces by some other contemporary composers, including Galina Ustvolskaya (1919-2006) and Alfred Schnittke (1934-1998). 
On May 28, the New Japan Philharmonic, a Tokyo-based symphony orchestra, accompanied by pianist Lim Dong-min, will put on a concert featuring masterpieces by Mozart, Chopin and Tchaikovsky. They will play under the baton of Paris-born conductor Pascal Rophé, as the curtains close on this year's festival. 
More information about the Seoul International Music Festival 2014 can be found at the official website. 
https://www.simfkorea.org/default/index.php  
By Sohn JiAe
Korea.net Staff Writer
jiae5853@korea.kr