Korea, Vietnam share workers' compensation expertise
Korea has been sharing its experience with and know-how about workers' compensation with Vietnam. 
The Korean Workers' Compensation & Welfare Service (COMWEL) hosted an invitational workshop program for 20 Vietnamese officials from related fields starting on April 21. The program will run until April 30. 
This is the second workshop of a three-year program, running from 2013 to 2015. The goal is to help develop Vietnamese experts in workers' compensation, a form of insurance that provides aid to people injured while on the job. It is part of the Korean government's official development assistance (ODA) program, run by the Korea International Cooperation Agency (KOICA).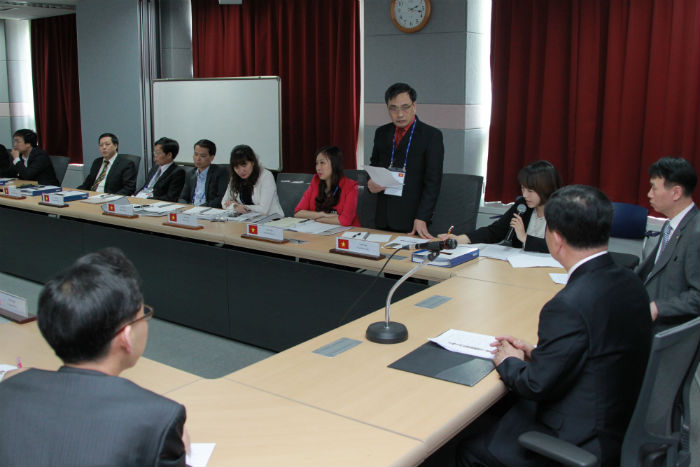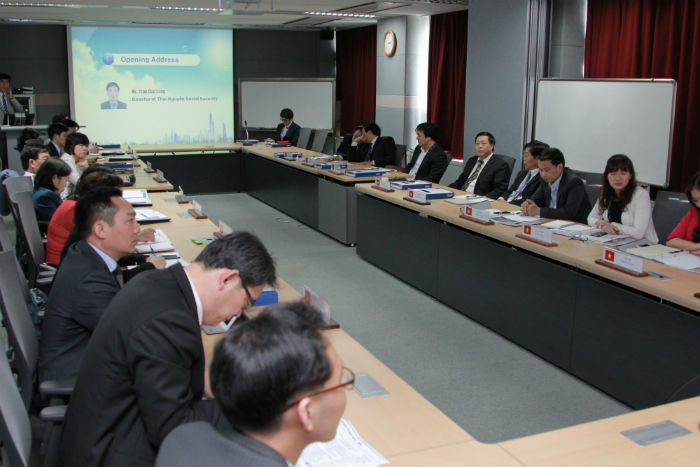 In the program's first yearly meeting last year, the workshop focused on application procedures and collecting information about workers' compensation. This year, the meeting concentrates on recuperation and providing benefits. The theme of the workshop in 2015 will be ways to use IT to manage workers' compensation. 
Workshop participants will engage in a free discussion with other participants from both Vietnam and Korea. They will develop their own manuals to improve the workers' compensation system in Vietnam, reviewing current procedures of recuperation and compensation and how to handle disagreements between insurance applicants and insurance companies concerning benefits. 
In cooperation with the International Labor Organization, COMWEL has been sharing its experiences with and know-how about workers' compensation with developing countries across the Asia-Pacific region, such as Cambodia and Sri Lanka, by hosting invitational workshops every year. The organization also helped established the Asian Workers' Compensation Forum with 12 members covering 10 Asian countries, in order to boost cooperation and information exchange among Asia-Pacific neighbors. 
COMWEL President Lee Jae-kap said the organization "will continue to make an effort to extend the cooperation program to more developing countries in the future." 
By Yoon Sojung
Korea.net Staff Writer 
arete@korea.kr