Internet of Things OS receives int'l certification
These days it is possible to use the Internet not only with computers and mobile phones, but also with televisions, automobiles and refrigerators, or even wrist watches. Thanks to these smart devices and their interconnectedness, we can order a robotic vacuum cleaner to clean the house and control the temperature inside the house even though we are somewhere else. All people and things are connected on this Internet of Things (IoT) network. 
As these smart devices are introduced, ushering in an era of the IoT, a new Korea-made IoT operating system (OS) has recently received international recognition. The Electronics and Telecommunications Research Institute (ETRI) has announced that its IoT-based OS, Nano Qplus, has obtained the Ready Gold certification from the Ipv6 Forum (the Internet Protocol Version 6 Forum) in mid-April this year.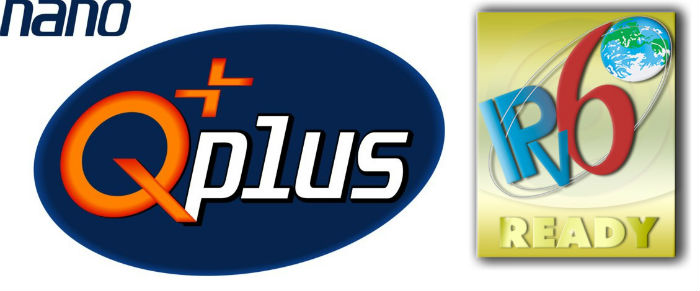 The Ipv6 Forum awards Ready Gold certifications to those who pass 450 tests on compatibility and interoperability. Nano Qplus being certified means that it meets requirements for the IoT. Nano Qplus is an ultra-small, low-power and low-specification microprocessor that can serve as a platform for Ipv6. Nano Qplus has now become the third certificate awardee in the world that supports Ipv6, following Contiki of Sweden and Phynet from Cisco. 
In the past, Ipv4 was used as an Internet address resource. However, due to the shortage of IP addresses, the Internet Engineering Task Force (IETF) created Ipv6 to be the next generation of IP addresses. Thanks to the certification, Nano Qplus can now be used with routers and server-level computers that support Ipv6. 
The ETRI has transferred its OS management technology to four Korean firms, including Nuri Telecom and RadioPulse. The institute plans to continue to actively transfer technology to communication companies and IoT-related firms. It will further apply the technology to the smart management of large-sized buildings, such as when controlling the lighting, air conditioning, heating and cooling systems. 
To enable wireless network communication, a crucial part of the IoT, the ETRI further plans to get ZigBee IP certification, which would guarantee wireless protocol security. ZigBee IP certification is the standard for smart grids in the U.S. Smart grids are next-generation electricity networks that optimize energy efficiency through the real-time exchange of information between electricity suppliers and consumers. It combines the existing electricity network with IT. 
"This technology will help solve energy issues and lead to an era of smart grids, enabling us to pioneer new markets," said Kim Sun-tae, a researcher in the SW-SoC Convergence Research Division of the ETRI. "If that is the case, it would also contribute to preventing a nationwide blackout." 
According to U.S. market research firm IDC, the number of items connected to the IoT will be 212 billion by the end of 2020, including 30.1 billion autonomous items. The worldwide market for the IoT is estimated at KRW 50 trillion and the domestic IoT market is predicted to hit KRW 2.2 trillion by 2017. 
By Yoon Sojung
Korea.net Staff Writer 
arete@korea.kr