German daily finds 'Snowpiercer' to be great balance between East, West
The film "Snowpiercer" (2013) was recently highlighted by a German daily, Sueddeutsche Zeitung, which described the movie as, "a work that was excellent in mixing Western and East Asian cinematic traditions." 
The article, published on April 2 under the headline, "Im ewigen Eis," or, "Eternally in Ice," praised the film, saying that it is very "international" and that it broke away from the Hollywood style. In particular, the cast was from a variety of ethnic backgrounds, including Korea, the U.S. and the Czech Republic. Also, the newspaper explained that a variety of cinematic styles are revealed throughout the story, featuring elements of Asian violence, European auteurism and the feel of a blockbuster that has the capacity to overwhelm the audience. "The experimental films director Bong Joon-ho has produced over the past decade have been exposed to the global limelight," said the German newspaper. "Bong successfully directed works that have never been introduced in Hollywood." 
The German newspaper attributed Bong's fame and the huge investment in his production to two of his previous works which were experimental yet successful: "The Host" (2006) and "Mother" (2010).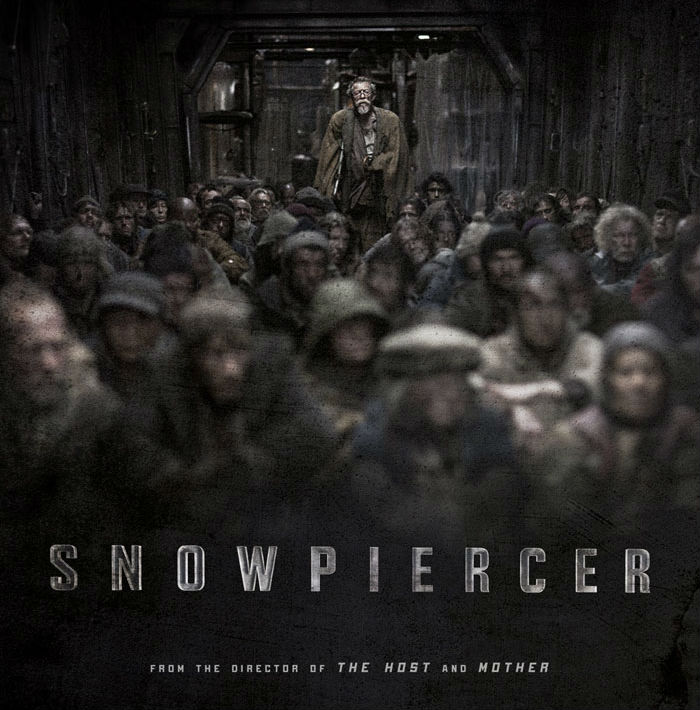 Bong's "Snowpiercer" is based on a French graphic novel, "Le Transperceneige." Set in the year 2031 in a futuristic Ice Age, the film portrays the only surviving humans left on earth living in a post-apocalyptic, constantly moving train. The have-nots live in the tail of the train, ruled over by the haves at the front. The survivors are shown throughout the story as they gradually fall apart and are forced into ever more violent social conflict. 
The German daily said that the movie successfully reflected the ironic messages from the original graphic novel. "It cannot simply be called a new masterpiece in an action movie industry. It is more than that," added the daily. 
Finally, the newspaper explained that this was Bong's most expensive movie with a larger cast than any of his other movies. Quoting Bong by saying that he would never take on such a gigantic work again, the newspaper explained that we can all sympathize with him once we see the way in which he can cast and break the spells he puts on the audience. 
(All photos courtesy of CJ Entertainment) 
By Lee Seung-ah, Lee Jeong-rok
Korea.net Staff Writers
slee27@korea.kr