Juwangsan, Sinseong Valley added as National Geoparks
Juwangsan Mountain and Sinseong Valley in Cheongsong-gun (county), Gyeongsangbuk-do (North Gyeongsang Province), have together become the fourth National Geopark of Korea. The newly anointed geopark covers about 175.26 square kilometers and includes five villages, including Cheongsong-eup. The national geopark was selected by the Ministry of Environment, taking into consideration its importance in terms of earth sciences and geography, the scenery and the adaptability of the site to the tourism and educational purposes of the region. 
Surrounding Juwangsan Mountain, there are 13 "geosites," including caves, pillar-shaped stone projections and curious-looking rocks. In Sinseong Valley, there are four "geosites," including an area of dinosaur footprints, theBanghojeong, a wooden pavilion located at the entrance to the valley, the Baekseoktan rock formations and sedimentary layers of rock that run along the sides of the valley.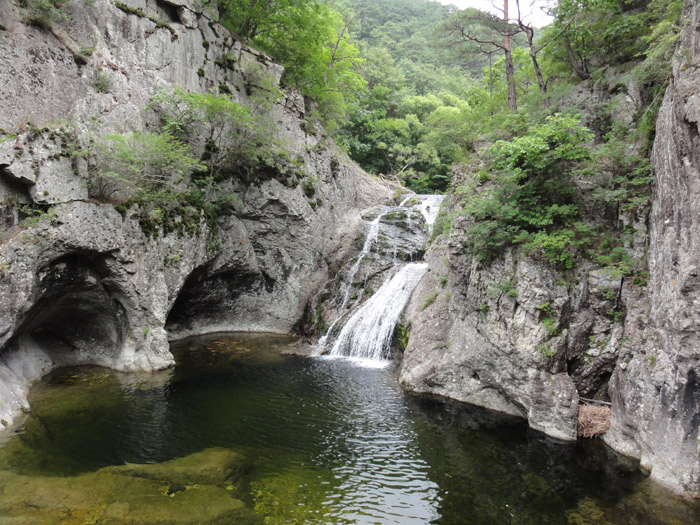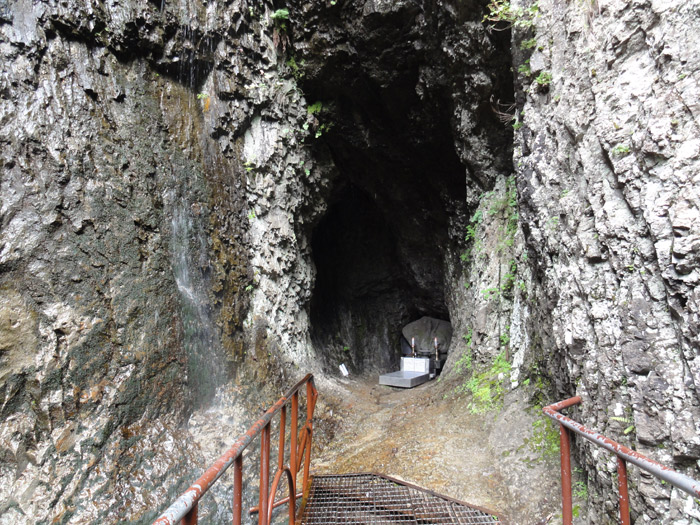 These areas hold significance not only for the wonderful views, but also for their historical, cultural, archeological and ecological value. A wide range of rocks, including granite, sedimentary rock and metamorphic rock, stretching from the Precambrian Era to the Cenozoic Era, can be seen there. The interactions of these rocks can be seen in the bluffs, caves, waterfalls and flower-shaped rocks, said the county office. Last year, the county office built an education center at the entrance of Sinseong Valley and a tourist information center at Juwangsan Mountain so that visitors can learn more about the geographic importance of the adjacent areas. The mayor of Cheongsong-gun County, Han Dong-soo, said the county office would develop various educational and tourist programs in order to boost tourism at the geoparks. He added that his office would make further efforts to successfully run the programs so that the areas can be included as Global Geoparks.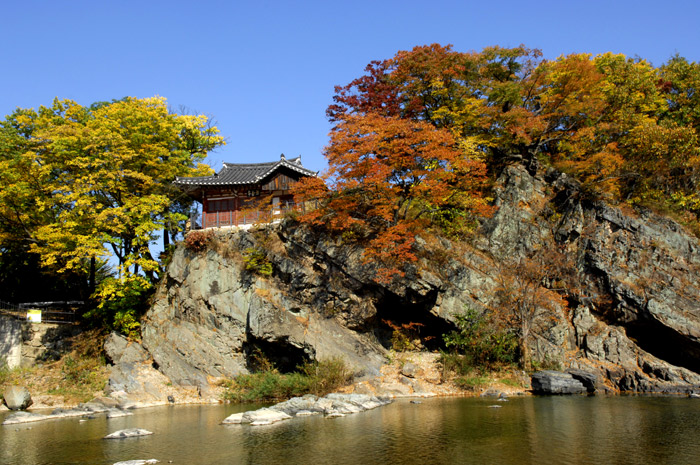 and the geological layers of stone. (photo courtesy of Cheongsong County)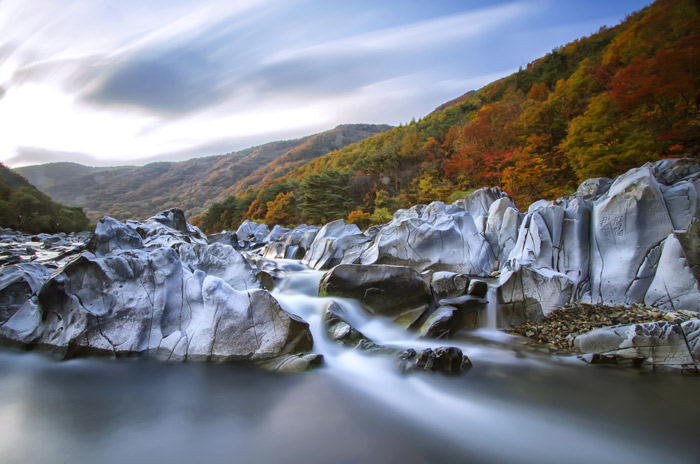 As of 2014, 100 areas in 30 countries are listed with UNESCO as Global Geoparks. Jejudo Island is the only Korean area included in the 2010 list. 
Meanwhile, the environment ministry also certified the Gangwon Peace Geopark as a National Geopark of Korea during the National Geopark Committee Meeting at the end of March. This area is close to the demilitarized zone in Gangwon-do (Gangwon Province). Thanks to the ministry's decision, Korea now has five national geoparks, including the islands of Jejudo, Ulleungdo and Dokdo.
By Yoon Sojung
Korea.net Staff Writer 
arete@korea.kr