Hike to heal: recreational forests near the seas
It has been commonly understood that humans get a healing effect when they are close to Mother Nature. When exposed to sunshine, the human body creates serotonin which is effective in relaxing the brain and contributes to feelings of well-being and happiness. Phytoncides and their refreshing scents given off by plants stimulate the human central nervous system to relieve tension and stabilize the body and mind. Nature seems to be the most important thing for both physical and mental health.
As we enter into the winter months, the Korea Forest Service came up with six recommendations of recreational forests good for visiting in winter. The six destinations share one thing in common: they are where people can enjoy everything that both forests and romantic winter seas have to offer.
Daegwallyeong Recreation Forest located in Gangneung, Gangwon-do (Gangwon Province) is the nation's first forest built for recreational purposes. It is full of large pine trees 50 to 200 years old. Some of the trees, grown from seeds artificially sown from 1922 to 1928, are of high academic value. The forest has a lot to offer for travelers: forest trails, botanical gardens, straw-thatched cottages in red clay, waterwheels and charcoal kilns. A pavilion overlooking the forest offers a wonderful panoramic view of Gyeongpodae Beach on the East Sea.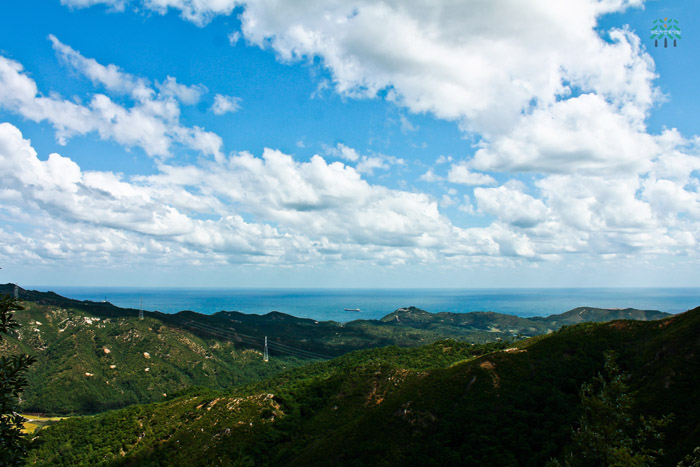 Geombongsan Recreation Forest in Samcheok, Gangwon-do is one of the most popular sites for mountain biking enthusiasts. The magnificent ridgeline stretching out toward Yukbaeksan Mountain has posed a challenge for numerous mountain bikers. Standing on the peak of Geombongsan Mountain, you can get a beautiful view of the boundless open sea to the east and the tall Sageumsan Mountain (1,092 meters) to the west. On a clear day, you can see as far as Ulleungdo.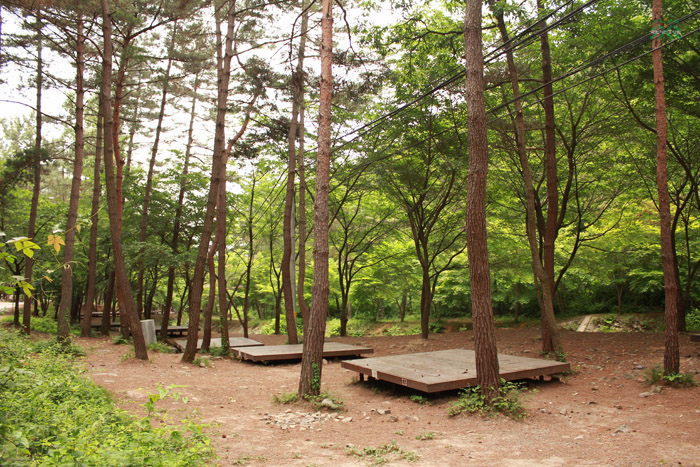 Huirisan Pine Tree Recreation Forest located in Seocheon, Chungcheongnam-do (South Chungcheong Province) is surrounded by majestic pine trees maintaining its beautiful greenness all year round. An outstanding landscape begins to unfold from the entranceway in which a reservoir and pine trees meet in great harmony. The site is relatively well equipped with camping facilities. More travelers tend to be looking to camp in this forest.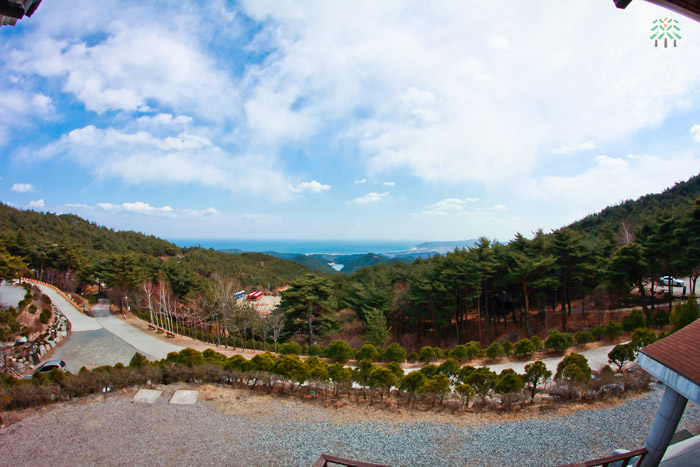 Chilbosan Recreation Forest in Yeongdeok, Gyeongsangbuk-do (North Gyeongsang Province) has been named "Chilbo" as it has seven treasures: rock moss, deodeok (mountain herb whose roots have a restorative effect), wild ginseng, milk vetch root, wild boars, copper and steel. Pine trees planted along both sides of the trail that starts from the entrance and stretches to the mountain peak provide visitors with a perfect alpine experience. Visitors can enjoy the fresh scent of pine trees and the bracing sea air blowing in from the nearby East Sea. Every New Year's Day, visitors from across the nation flock to the East Sea to see the first sunrise of the New Year.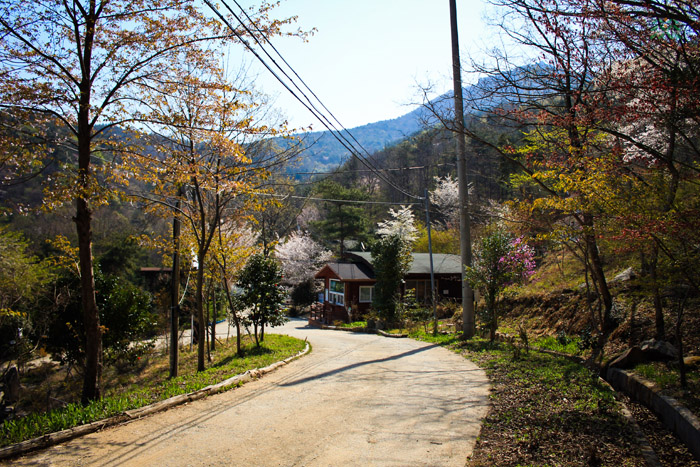 Cheongwansan Recreation Forest is located in Jangheung, Jeollanam-do (South Jeolla Province). On the edges of Cheongwansan Mountain, you can find clusters of up to 10,000 camellia trees that are from 30 to 200 years old. Every February, a huge number of visitors gather here looking for a view of camellias blossoming.
The six-kilometer path with camellias planted along both sides leaves visitors struck with admiration. On the way to the peak, climbers can see a variety of stone and rock formations, and then cross fields of silver grass one kilometer from the top. At the peak, travelers can also have a view of Dadohae, a sea of many islands.
Namhaepyeonbaek Recreation Forest in Namhae, Gyeongsangnam-do (South Gyeongsang Province) is where hundreds and thousands of hinoki cypress trees are clustered. Hinoki cypress trees are known to produce greater amounts of phytoncides which relieve tension and stress, strengthen cardiopulmonary function and cure skin disease. Visitors looking to have a break from their daily grind or those with skin ailments are recommended to visit the spot. The observation platform provides a panoramic view of Namhae (South Sea).
(All photos courtesy of the Korea Forest Service)
By Lee Seung-ah
Korea.net Staff Writer