Tak-Ei Noodle (탁이국수) in Jeju Island
The noodle soup which boiled pork slices put on
The local food in Jeju Island had been difficult to share with other provinces, because that is an Island being far away from the land. So they have their own region features unlike the foods from the land.
The noodle soup with pork is representative food in Jeju Island which is made from pork stock and the boiled pork is put on the soup. Also, the seasoning is not used in this soup, only use ingredients, which helps the flavor is preserved. Those reputations, there are streets noodle soup restaurants are gathered in Jeju Island.
'Tak-Ei Noodle (탁이국수)' is one of the restaurants which is cooking the noodle soup with pork.
It's located near Jeju International airport. It's been 15-year, since they opened the restaurant. The main menu is 'Noodle soup with pork'. In addition, they have different kinds of noodle soups as well.
Although the restaurant is small, that space is filled to capacity. Especially, on the rainy day, you might be stand in line to have the noodle soup. (Korean likes to have noodle soup especially on a rainy day.)
As you know, if you order the Korean food, four or five different types of side dishes come with. Try the noodle, pork and kimchi altogether. You must admire from the harmony with main food and side dishes. Not only the restaurant has tasty food, but also has generous servings, you must be satisfied with this noodle soup.
There are pictures every menu; it would be easier to choose the menu.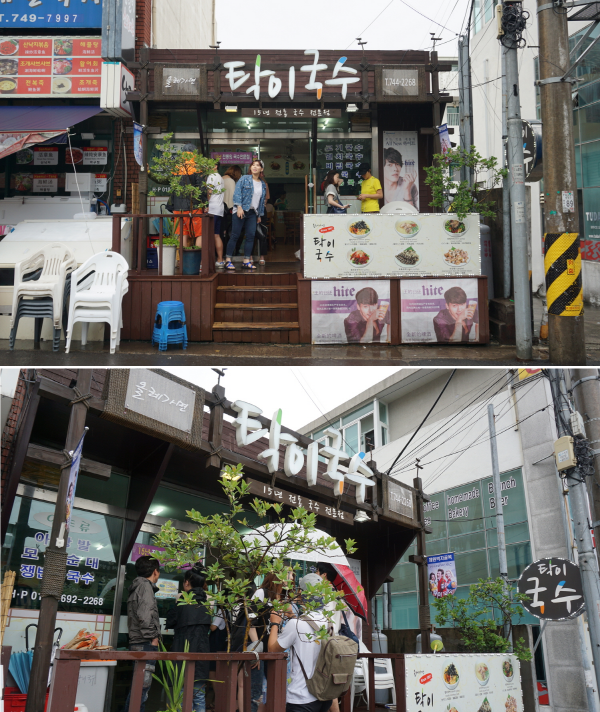 Type
Korean Restaurant
Contact
Tel. +82-64-744-2268
Hours of Operation
09:00 am – 24:00 pm
Closed
On Mondays
Menu / Price
Noodle Soup with Pork 7,000 KRW
Noodle Soup with Pork & Anchovy 7,000 KRW
Spicy Noodle with Sliced Raw Flatfish 10,000 KRW
Spicy Noodle 7,000 KRW
Noodle Soup with Anchovy Stock 5,000 KRW
Assorted Sundae 15,000 KRW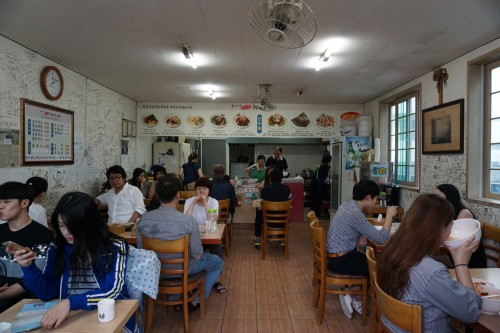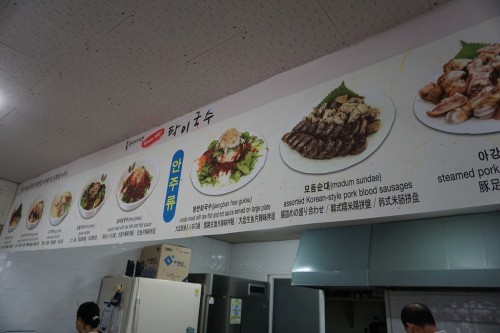 261-60 Yeon-dong, Jeju-si, Jeju-do, Korea