Nun-Namu House restaurant, 눈나무집, in Samcheong-Dong
The restaunrant in Samcheon-dong is introduced in magazines and TVs. Its Tteokgalbi attracts many people and make them stand in line for the restaurant to open.
Tteokgalbi is a type of Korean food made from galbi, literally, short ribs. It is believed to originate in Damyang-gun, Jeollanam-do or Songjeong-ri, Gwangju, South Korea. Currently, it can be found all over South Korea. It is made by shaping a mixture of beef and pork into a rectangular appearance then grilled on charcoal. The reason why pork and beef are mixed is that beef alone is too dry, so pork is added to make it more fatty. The leftover rib bones are sometimes boiled to make broth.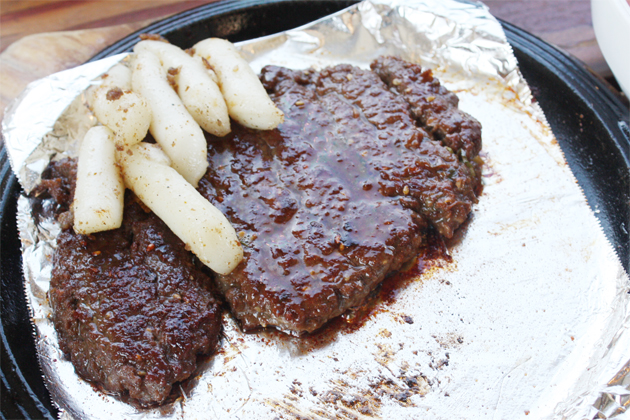 What is Tteok-Galbi (Grilled Shot Rib Patties)?
It looks like a hamburger patty and made of ground beef.
This food used to be eaten in the palace.
Tteok-Galbi is 8,000 won, a reasonable price, and served with very soft rice cakes.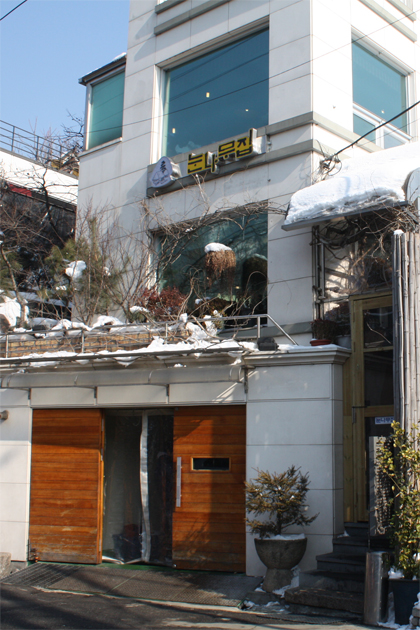 Type
Korean Restaurant
Contact
Tel. +82-2-739-6742
Hours of Operation
11:00 am ~ 22:00 pm
Closed
on Korean Thanksgiving Day and Lunar New Year's Day
Menu / Price
Tteok-Galbi 8,000 KRW
Fried Rick cake (떡볶음) 3,000 KRW
Mung Bean Pancake (녹두빈대떡) 8,000 KRW
Pyeongyang Style Dumpling (평양만두) 6,000 KRW
Stir-Fried Tofu with Kimchi (두부김치) 10,000 KRW
Noodle with Kimchi (김치말이국수) 5,000 KRW
Spicy Noodles (비빔국수) 5,000 KRW
Fried rice with Kimchi & beef (소고기 김치볶음밥) 5,000 KRW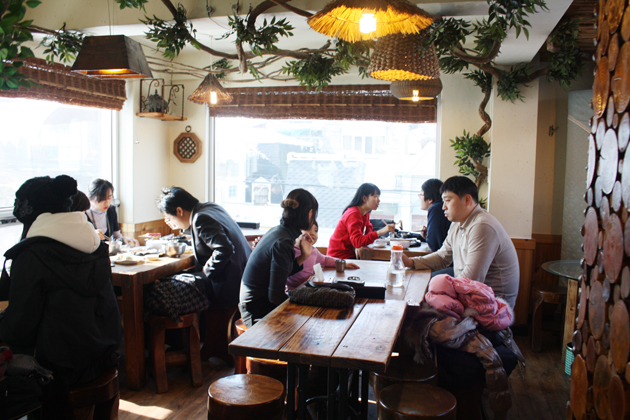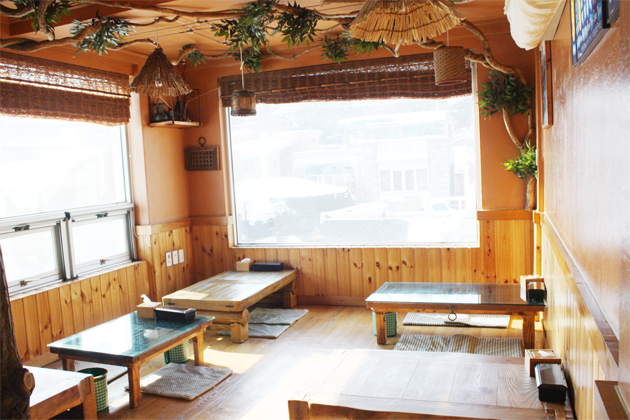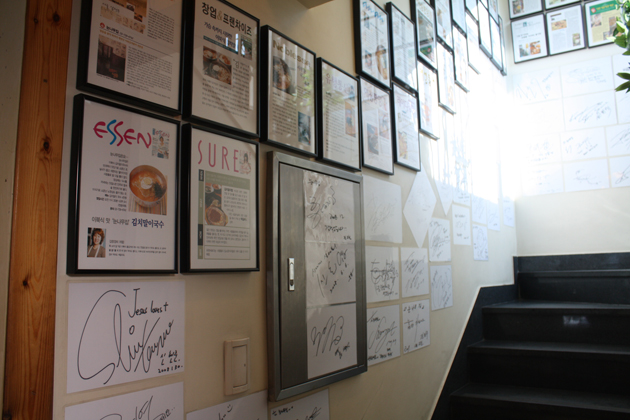 The famous restaurant becomes full at lunch time. Office workers come all the way here although there's no company around this area.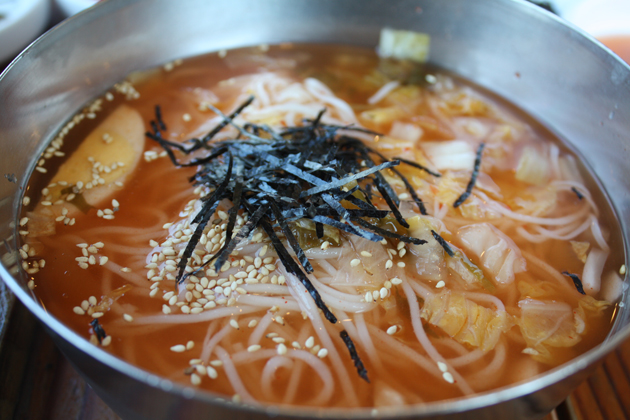 Noodle with Kimchi
김치말이 국수
It came from North Korea. Little bit of thick noodles are in the cold soup which is salted and sweetened flavor.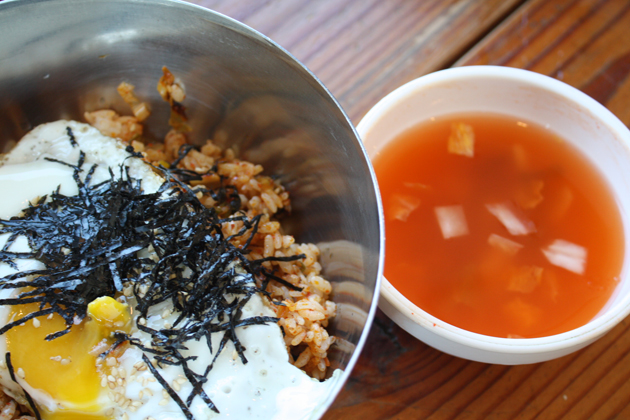 Kimchi fried rice
김치볶음밥
A egg makes the fried rice very mild.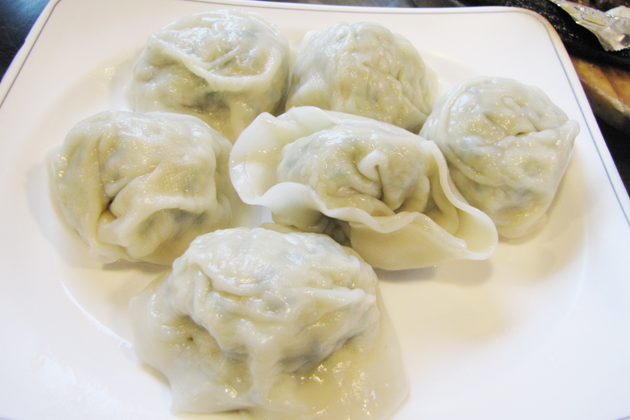 Pyeongyang Style Dumpling
평양만두
A lot of ingredients are in the dumplings
20-8 Samcheon-dong, Jongno-gu, Seoul