All together, 더불어함께 in Daehangno
The restaurant is located in a Daehakro area which has been connected with literature and art.
Deobuleohamkke (All together) serves Korean home-style full course menu at 12,000 KRW, a resonable price.
As for full course Korean traditional meals, they have an expensive image but this restaurant will be suitable for a person who wants to try the meal.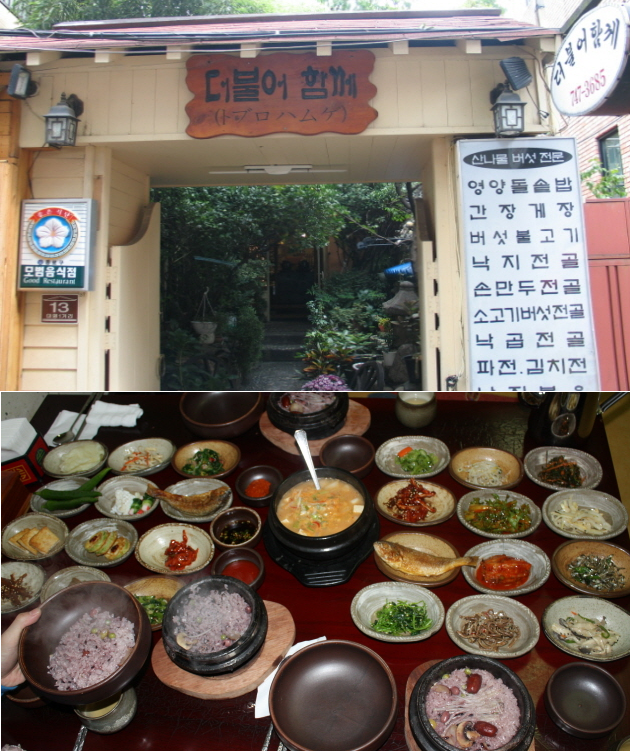 Type
Korean Restaurant
Contact
Tel. +82-2-747-3685
Hours of Operation
11:00 ~ 22:00
Closed
Closed on Lunar New Year's Day and Korean Thanksgiving Day
Menu / Price
Set Menu with rice in Hot Bowl 12,000 KRW
Set Menu with Nutritious rice in Hot Bowl 10,000 KRW
Stir-fried Octopus 17,000 KRW
Bulgogi with Mushrooms 22,000 KRW
Kimchi Pancake 10,000 KRW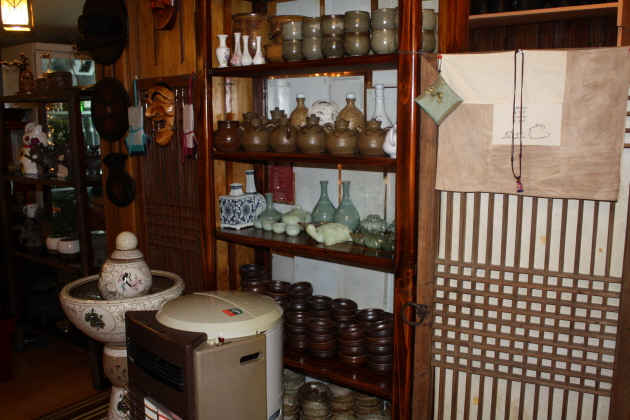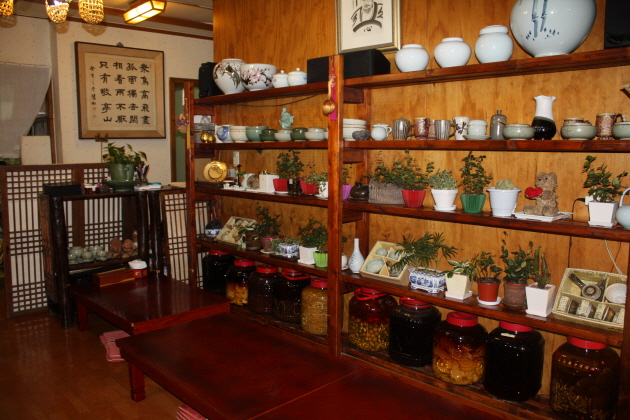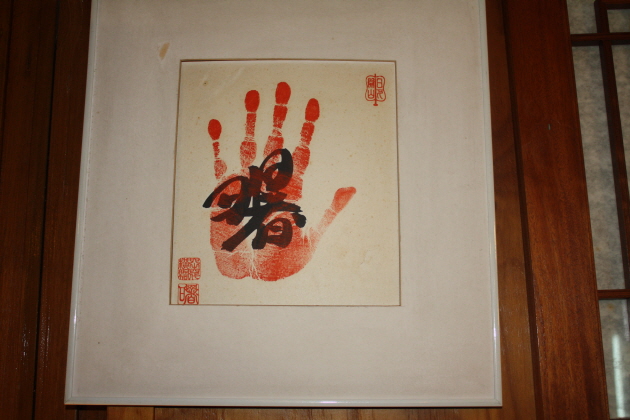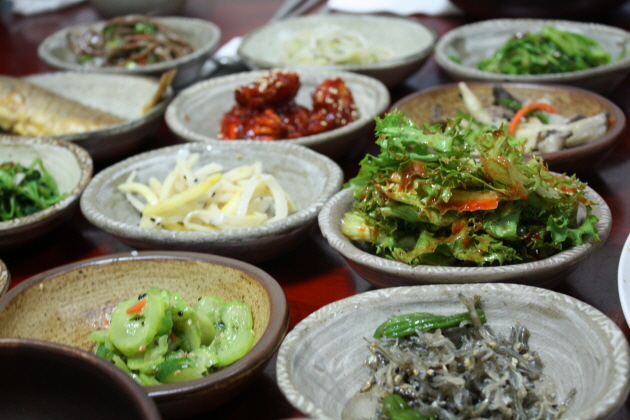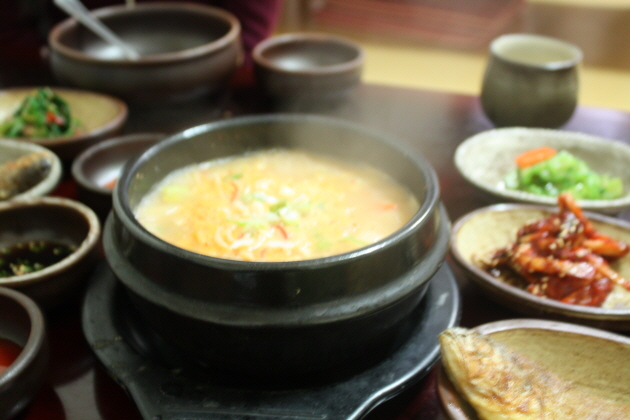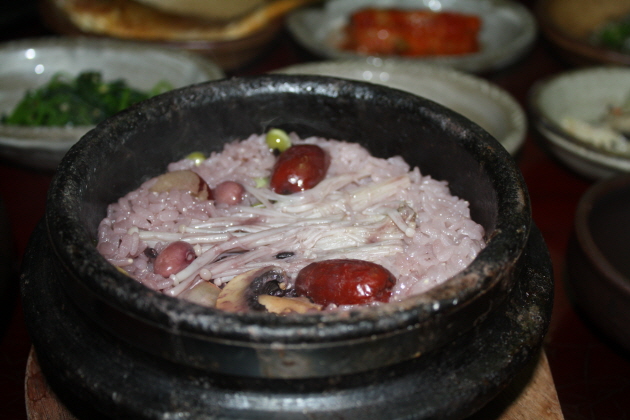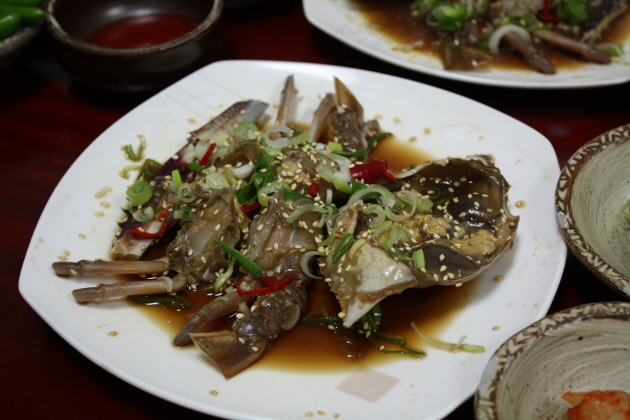 The set menu is the most popular menu and rice is served in a hot bowl. take most of rice out from the bowl and poor hot water to make scorched rice which is called Nurungi. Nurungi is very crispy rice.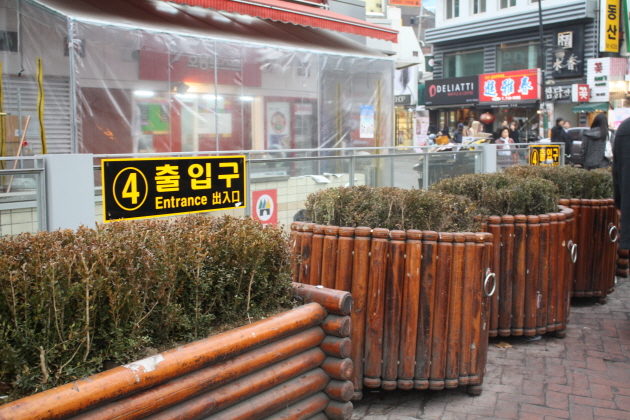 1.Go to the opposite way from exit No. 4 of Hyehwa station Line No.4.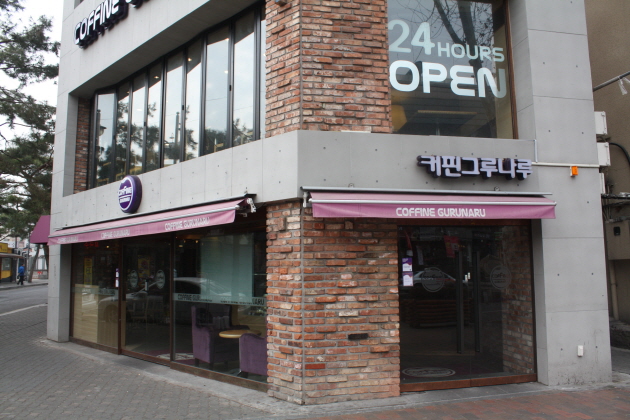 2. If you walk straight, you will see a coffee shop on the right corner. Turn right on the corner.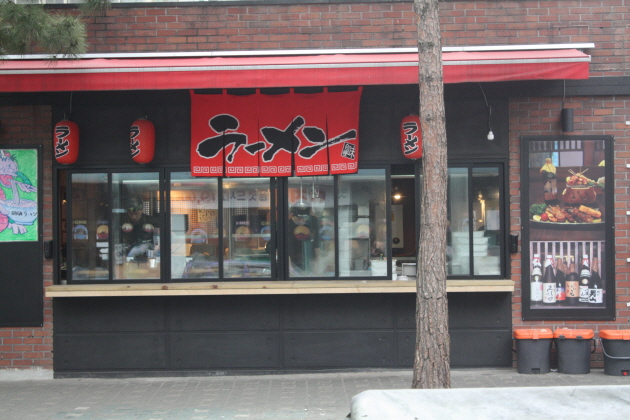 3. You will see a noodle shop on your left.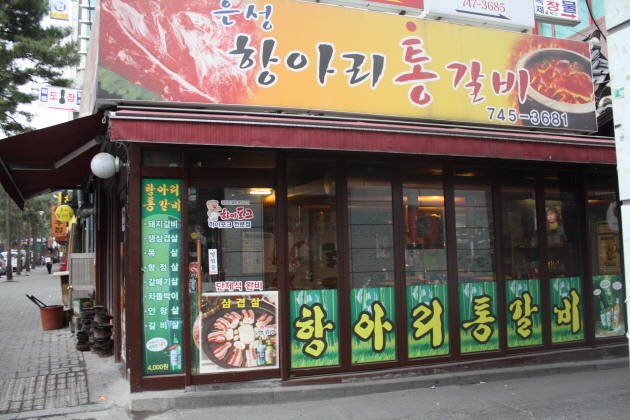 4.You will see a meat restaurant on the other side of the restaurant. Turn right there.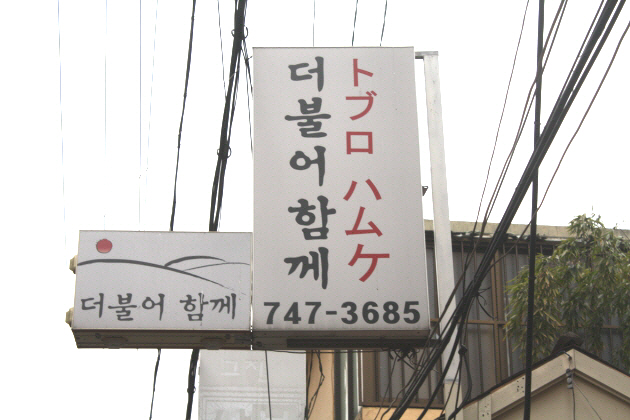 5. You will see a signboard of Deobuleo Hamkke after walking for a while.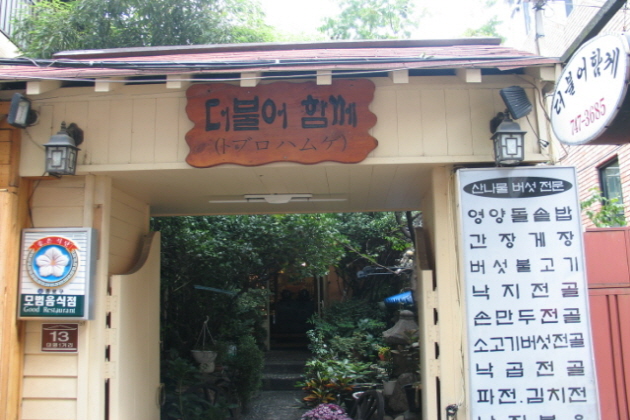 6. The entrance is right here.
39 Myeongnyun 4 ga, Jongno-gu, Seoul