Korean Style Toast, Hobong Toast in Myeongdong Seoul
People always stand in a long queue waiting for their toast in front of the shop Hobong Toast which is located in a Myeong-dong area.
It has such a long history of the toast started from in 1994 in front of the Korea University. It is worth over twice than the price.
it helps if you're busy and need to have a quick meal or if you want to have something light while walking around the shopping area.
They serve the toast with cutting in half to make people enjoy the food conveniently.
For these reason, not only many Korean people, but also foreign tourists visit this toast shop and always crowed with people.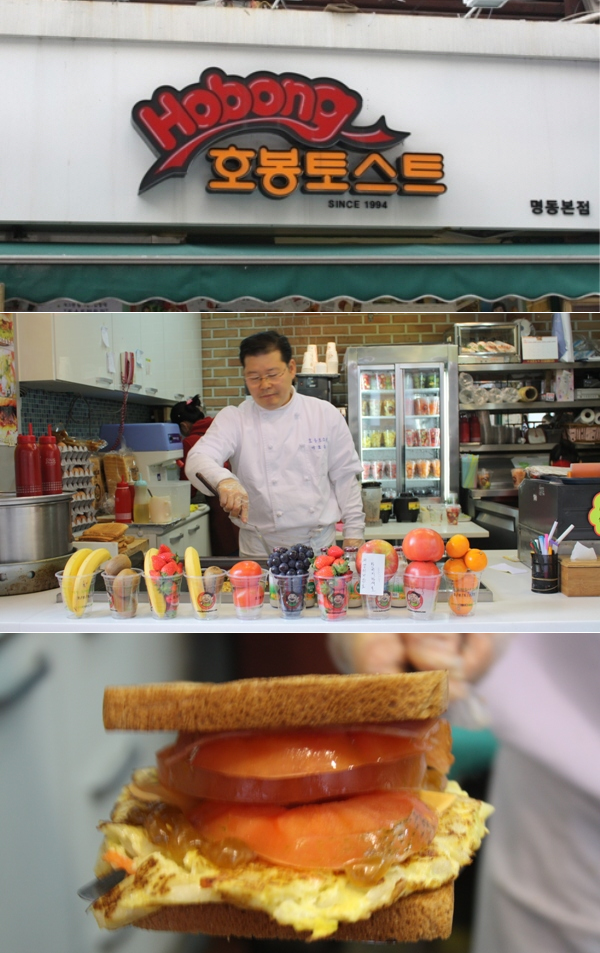 Type
Street food
Contact
Tel +82-2-754-7778
Hours of Operation
Weekdays: 07:40 am ~ 20:00 pm
Weekends: 09:00 ~ 20:00
Closed
Closed on Sundays and Lunar New Year's day / Korean thanksgiving day
Feature
This shop was introduced on TVs or magazines
and pictures of famous TV personalities are displayed.
Menu / Price
Hobong toast 3,000 KRW
Bacon Hobong toast 4,000 KRW
Hobong Special 4,000 KRW
Ham&Cheese toast 4,000 KRW
Beef Garlic Big Buger 6,000 KRW
Americano 2,000 KRW
Iced Americano 2,500 KRW
Fresh Juice 3,000 ~ 5,000 KRW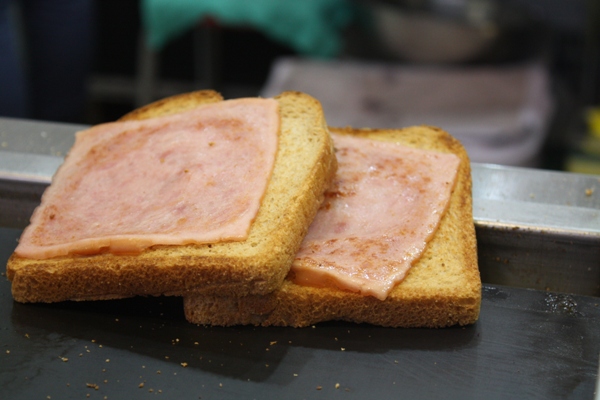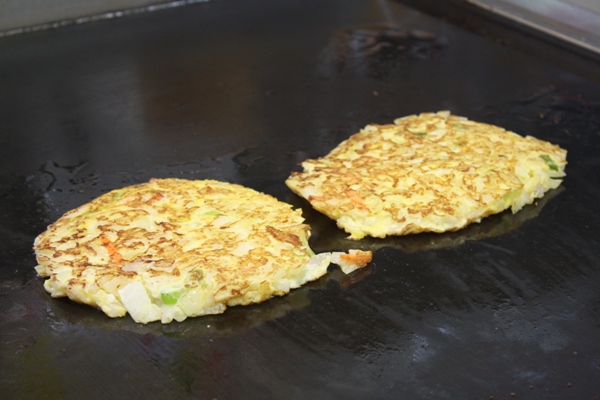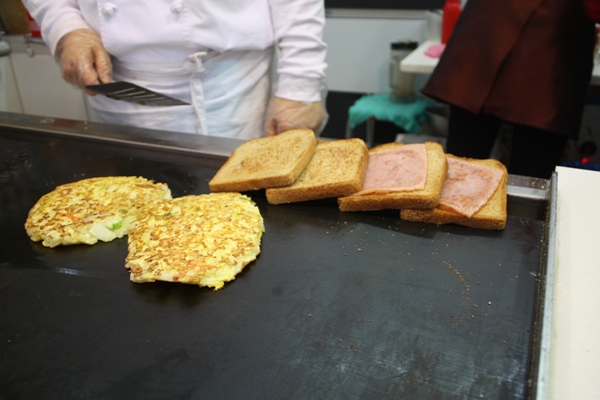 The Korean style toast comes with a soft fried egg and original sauce in it.
34-1 Myeongdong 1-ga, Jung-gu, Seoul