NYT recommends Seoul for 2015
Seoul, the capital of Korea, has been included in the New York Times' (NYT) list of 52 must-see travel destinations for 2015.
The 52 cities and countries selected by the NYT this year are destinations that were once somewhat off the beaten tourist path, but which have now become familiar cities for the world's globetrotters.
Columnist Elisabeth Eaves, writer of the Seoul section, recommended to readers that they visit three places in particular in Seoul: the Dongdaemun Design Plaza (DDP), the Seoul branch of the National Museum of Modern and Contemporary Art and the National Hangeul Museum.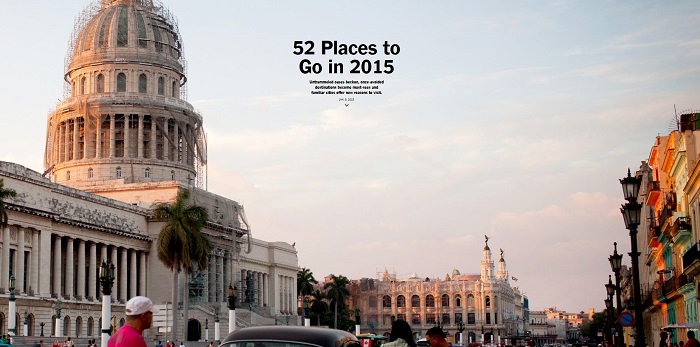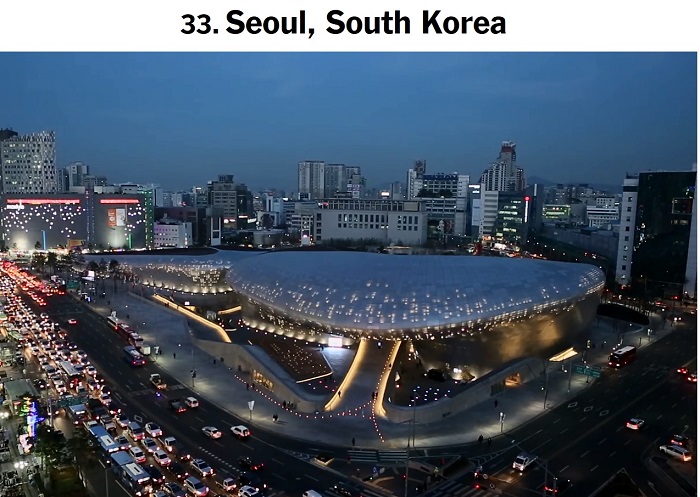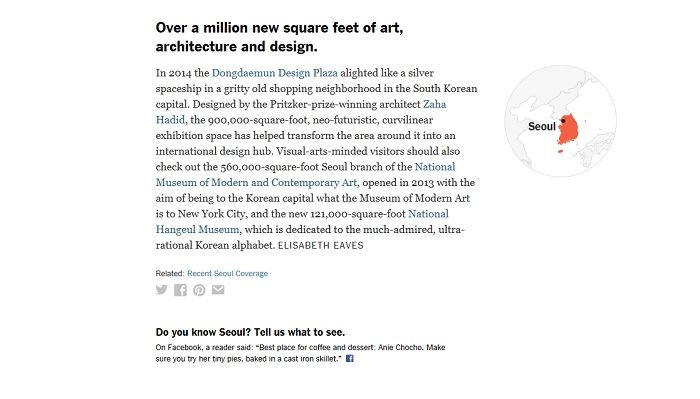 Seoul was included in a list of 52 cities and countries that the NYT recommends readers visit in 2015. Pictured is a view of the Dongdaemun Design Plaza lit at night.
Every year, the NYT selects 52 cities and countries that have recently popped up on the jet set's radar, based on recommendations from its correspondents and from its journalists across the globe. Regarding this year's list, the NYT said that it's a selection of locations that are historically meaningful or that have gone through an innovative transformation.
In this year's list, Milan secured the top place, where a global expo will take place from May to October 2015. It was followed by Cuba, which has recently taken diplomatic steps with the U.S.
*Click here to see the original article of the NYT:
https://www.nytimes.com/interactive/2015/01/11/travel/52-places-to-go-in-2015.html
*Official website of Dongdaemun Design Plaza: https://www.ddp.or.kr
*The National Museum of Modern and Contemporary Art: https://www.mmca.go.kr/eng
*The National Hangeul Museum: https://www.hangeul.go.kr/lang/en