Seoul offers green awareness classes along Hangang
Bean geese, white-fronted geese, white-naped cranes, herring gulls and mergansers. These are some of the more than 80 kinds of migratory birds that inhabit the Hangang River in winter.Currently, many parks and wetlands are running a variety of special programs where participants can learn more about winter birds and wildlife and enjoy traditional folk games and craftworks.The Seoul Metropolitan Government will operate a total of 58 "eco experience classes" this January. These programs will be run at eight selected riverside parks and wetlands, including the Gangseo Marsh Ecological Park, and at riverside "ecological parks" at Godeok, Jamsil, Amsa, and Yeouido Saetgang.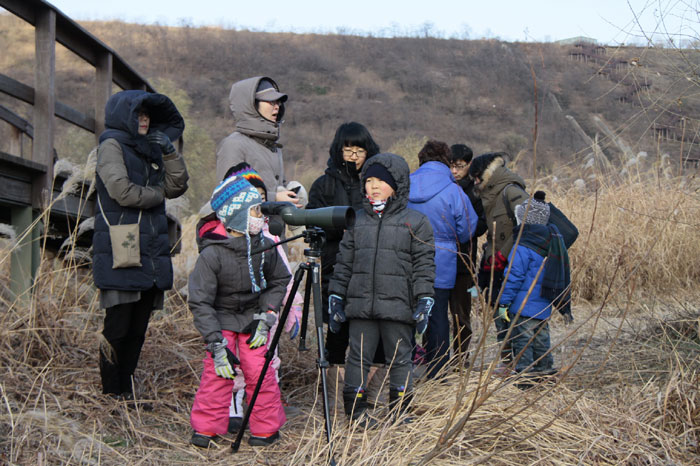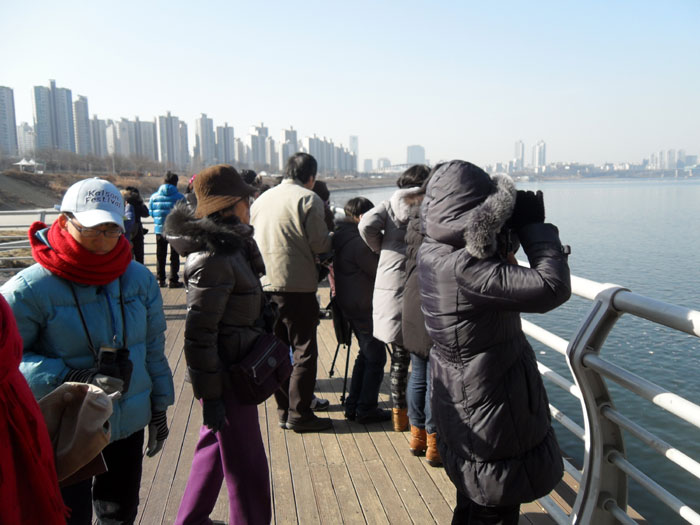 Using a pair of binoculars, participants can observe winter birds, such as mergansers, mallards, and spotbill ducks, at the Gangseo Marsh Ecological Park and the Nanji Riverside Ecological Park. They can also make their own handkerchiefs with special bird-shaped stamps at riverside parks in Jamsil and Ttukseom.
People can also encounter other wildlife, as well as migratory birds. They can feed wildlife such as raccoons and elk at the Godeok Riverside Ecological Park and at the Hangang Wildlife Observation Center inside the Nanji Hangang Park.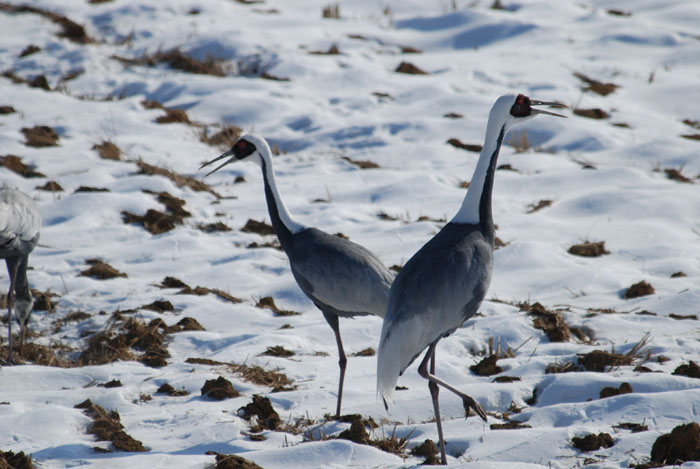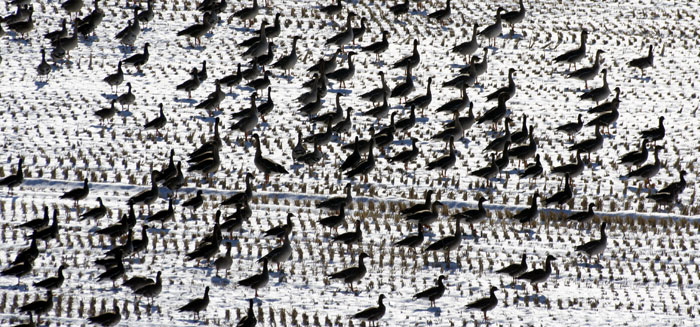 People will be able to participate in outdoor activity classes, too. At the Nanji Marsh Ecological Park, they can enjoy sledding and learn how to make sleds. The Hangang Wildlife Watch Center, part of the Nanji Hangang Park, will offer a special program where participants can enjoy both sledding and a bonfire.
Other programs include yarn craft and knitting classes where people can make scarves, hats, socks and dolls. They can also learn how to make traditional knots, and enjoy traditional folk games, such as yeonaligi, kite flying, and jegichagi, shuttlecock-kicking, which will be open at each of the participating riverside parks.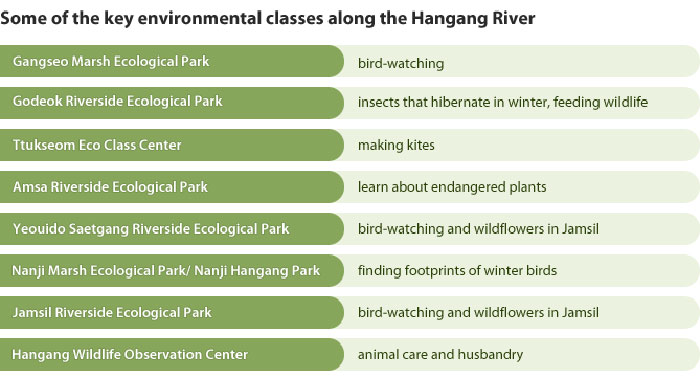 All programs are free and require online reservations to be made either at the homepage of the Public Service Reservation department of the Seoul Metropolitan Government (yeyak.seoul.go.kr) or at that of the Hangang Project Headquarters (hangang.seoul.go.kr). They are available on a first come, first served basis. Applicants should check the schedule of each class, as each program has different times and dates.
By Yoon Sojung
Korea.net Staff Writer
Photos: Hangang Project Headquarters
arete@korea.kr