Special tour of Gukje Market recalls movie
As the movie "Ode to My Father" is winning popularity across the country, a tourism program involving Busan's Gukje Market has now been launched.The Busan Tourism Organization (BTO) announced that starting January 3 it will run a special tour designed to introduce the film's shooting locations, many of which are in and around Gukje Market in Jung-gu (district) in Busan. The movie's title in Korean is, "
Gukje Shijang
," or, "International Market," named after this Busan icon.
A BTO officer said, "'Ode to My Father' shows the tragedy of Korea's modern history, stretching from the Korean War to the nationwide campaign to find separated family members, and its background is Busan."
"Since the movie opened, the number of visitors to Gukje Market has doubled during weekdays and even quadrupled during the weekends. The shop which the character Deoksu ran, Kkobbunine, has become a must-see among visitors," said the officer.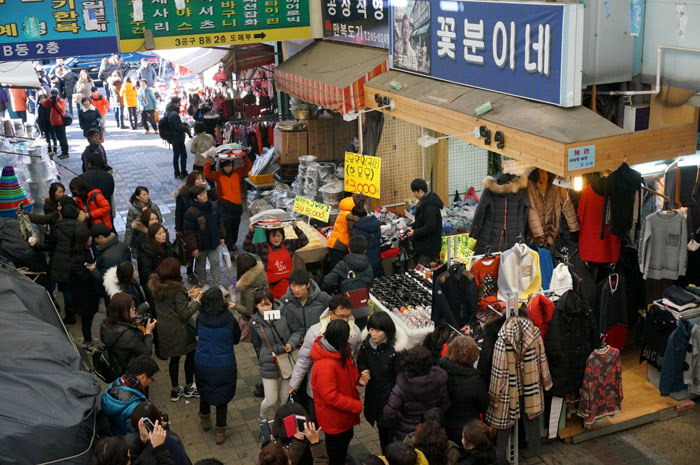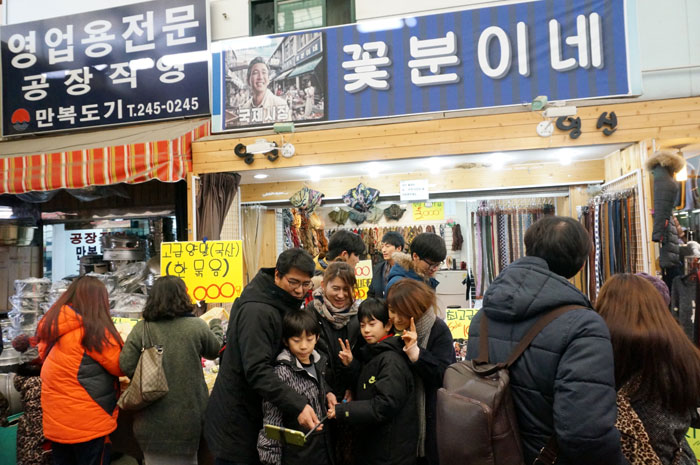 Gukje Market is one of the well-known traditional markets in Busan. It's home to about 1,500 shops, including linen shops, boutiques and hardware stores. The market is composed of food alleys, the Arirang Street, the Street of Youth, the Kkangtong Market, or Canned Food Market, and second-hand stores. During the Korean War (1950-1953), the market became the foundation of survival for many refugees who flocked to Busan from every corner of the country.
The free tour will run a total of 16 times this January. The tour will begin on both Saturday and Sunday at 1 p.m. A special tour can be arranged at any time during the weekday for groups of more than 10 people. Tour-goers will learn more about the history of the city, old central Busan and the market which was portrayed in the movie from one of the two special tour guides, who will tell interesting stories about each of location.
To sign up for the tour, please apply online at the BTO's homepage (https://bto.or.kr).
By Yoon Sojung
Korea.net Staff Writer
Photos: Busan Tourism Organization
arete@korea.kr