Christmas train takes revelers to Santa Village
A Santa village has opened its doors at a flag station in rural Gyeongsangbuk-do (North Gyeongsang Province).
Run by the railroad operator Korail, the mountain-going "V-Train" is now ready to carry passengers to the Santa Village, making the round trip through the Baekdudaegan mountain range that runs from Baekdusan Mountain in the north to Jirisan Mountain in the south. Buncheon Station in Bonghwa-gun, North Gyeongsang Province, has been converted into a village decorated with Christmas ornaments and things one can only enjoy during the Christmas season.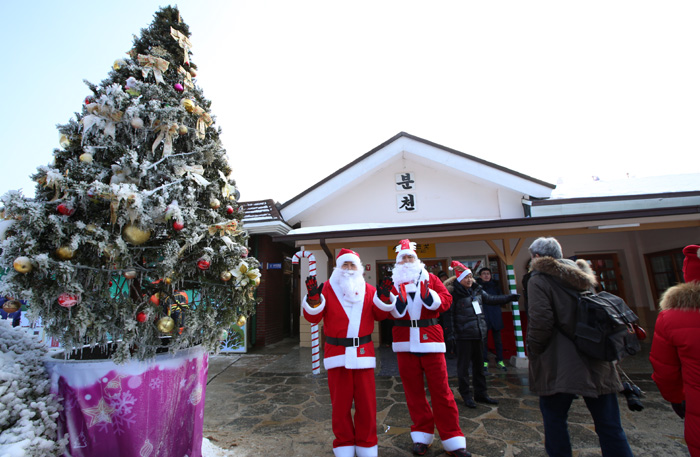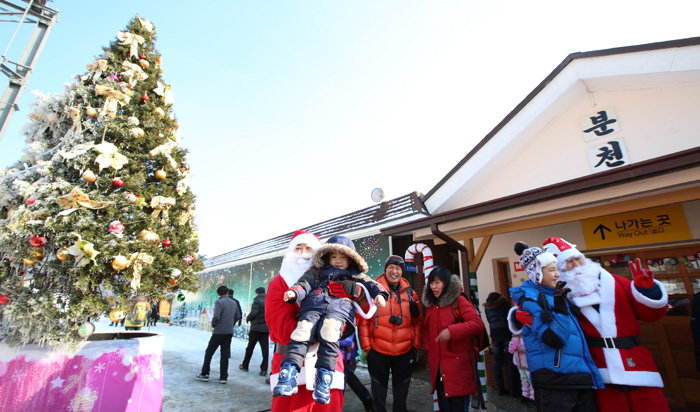 The V-train has taken on a new name for the special Christmas trip, the "Baekdudaegan Snow Train Bound for the Santa Village." The Snow Train stops at five stations, including Cheoram in Taebaek-si, Gangwon-do (Gangwon Province), and then Seungbu, Yangwon, Badong, and Buncheon, all in Bonghwa-gun.
During the trip, the crew, dressed as Santa or else Rudolph the red-nosed reindeer, will sing well-known Christmas carols together. After enjoying a magnificent panorama of snow-covered mountains and breathtaking rugged precipices out the window, travelers will find themselves already arriving at the Santa Village.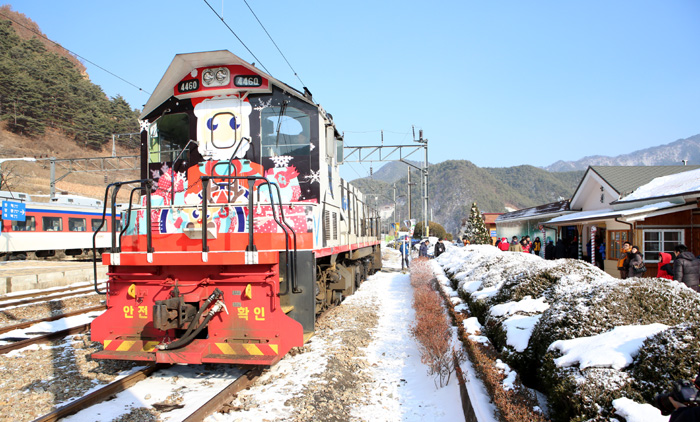 Welcoming their arrival is a large Christmas tree glistening with colorful lights, along with artwork that features a Santa Claus and a group of reindeer pulling his sleigh.
At the village, there are events on offer that help visitors feel the Christmas spirit, including a photo zone where people can take selfies with Santa Claus and his reindeer friends, and a booth where they can transform into Santa themselves.
At the entrance to the station, a sledding hill has been set up. Visitors can enjoy sledding with their families, friends or loved ones for free.
Traditional folk games, such as the top-spinning pangi chigi game, are also available, while people can gather to bake sweet potatoes over a wood fire on the other side.
There are special animals on standby, which will replace the red-nosed reindeer. Donkeys will pull a carriage full of travelers, carrying them around some parts of Bonghwa-gun village.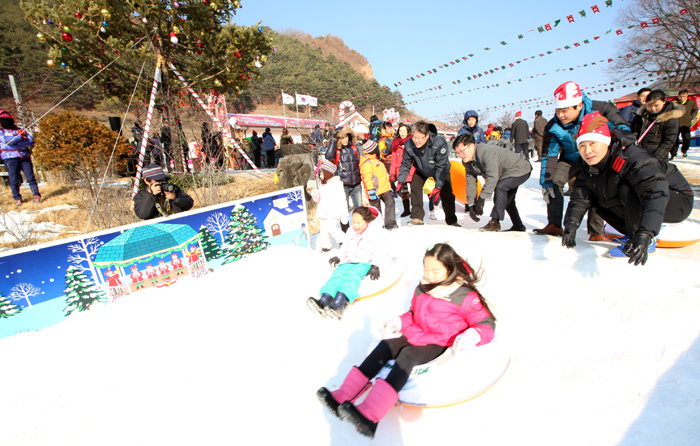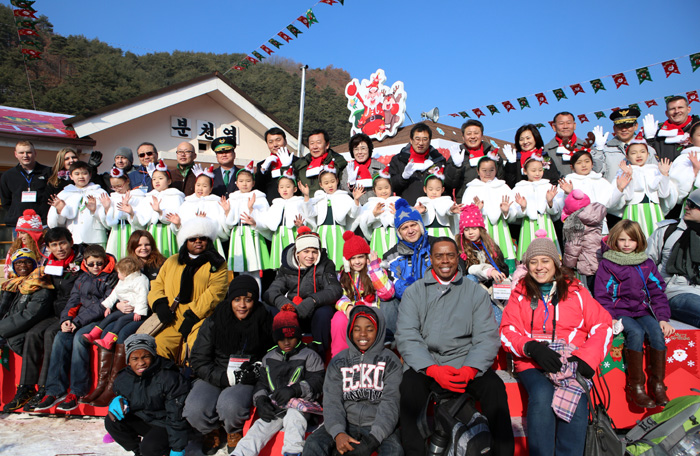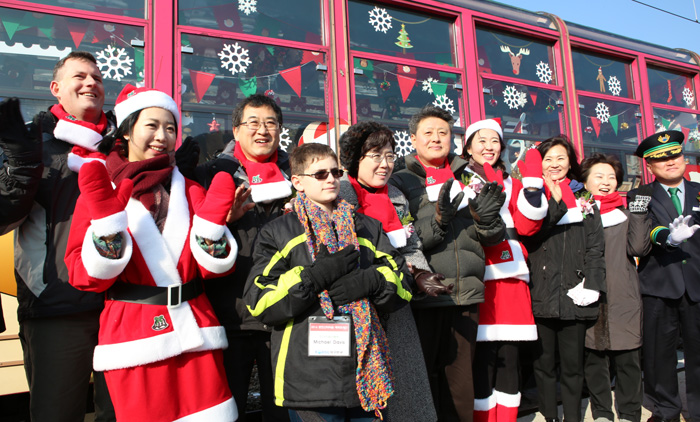 "I'm sure a trip to Santa's Village will make you feel like you are returning to the innocence of childhood," said Korail President Choi Yeon-hye. "I hope this village will serve as the best, heartwarming Christmas gift for many people," she added.
The Snow Train, shuttling between Cheoram and Buncheon, runs twice a day at 12:10 p.m. and 15:50 p.m., respectively. It takes about one hour. For more information, please click on the official Korail website below, or call at 1599-7777.
https://www.letskorail.com/ebizprd/prdMain.do
By Sohn JiAe
Korea.net Staff Writer
Photos: Korail
jiae5853@korea.kr