Be one with literature at a Hanok library on Inwangsan Mountain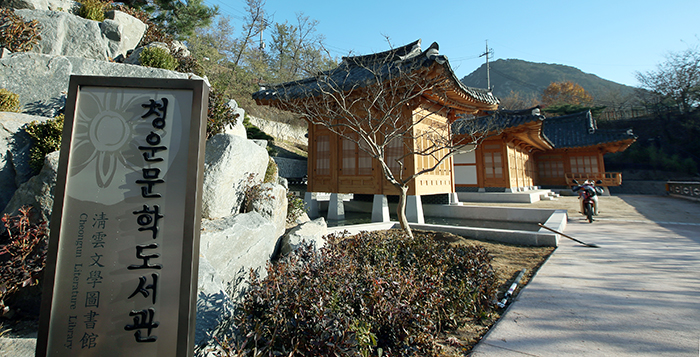 A Hanok library has been recently built on the slopes of Inwangsan Mountain.
The library, located in Chungwoon-dong just northwest of Gyeongbokgung Palace, near the Yun Dong-ju Literature House and Yun Dong-ju Hill, has taken the name Chungwoon Literature Library. As its name suggests, it is dedicated only to books of literature, having more than 8,000 editions of poems, novels and essays. The collection is expected to be expanded up to 20,000 books.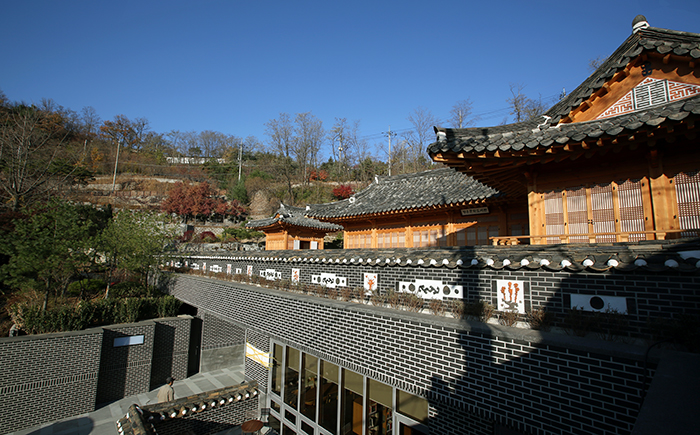 The Chungwoon Literature Library, a one-story building with a basement, is a 734 square meter building on a 1,235 square meter plot of land.
Most of the roof tiles used for the building were brought for re-use from the Donuimun redevelopment zone. For the remaining roofing materials, traditional hand-made tiles were used.
The first floor of the library will serve as a meeting room, while a wide range of literature-related exhibitions will take place in the basement.
"At the Chungwoon Literature Library you can enjoy a beautiful landscape and a peaceful atmosphere," said District Mayor Kim Young-jong of Jongno-gu District. "I hope a huge amount of people visit us and have the chance to learn a lot about literature."
By Jeon Han, Lee Seung-ah
photo: Jeon Han
Korea.net Staff Writers
hanjeon@korea.kr