London Korean Film Festival to showcase 55 films
The world of Korean cinema is now unfolding in London, U.K. The ninth London Korean Film Festival will take place at Leicester Square and other venues across the British capital between November 6 and 21, and a total of 55 films will be screened.
The opening film is "Kundo: Age of the Rampant" while the closing film will be "Revivre," the 102nd film by director Im Kwon-taek. The opening film tells the story of Kundo, a righteous outlaw who tries to protect ordinary people from corruption and exploitation by those in power.
The film "Revivre" has been gathering positive reviews from critics at many film festivals, including the 71st Venice Film Festival, the 39th Toronto International Film Festival, the 33rd Vancouver International Film Festival and the 19th Busan International Film Festival. The film is about the helpless desire of a middle-aged man whose wife is suffering from cancer as he indulges in fantasies about a young woman at his work. It is based on the original novel of the same name by Kim Hoon.
The focus of this year's London Korean Film Festival is actor Jung Woo-sung who has recently expanded his sphere into directing. The festival will showcase "The Killer and the Old Man" directed by Jung, as well as movies starring the actor, including "Cold Eyes" and "Musa-The Warrior." The festival will also take a look at director Kim Ki-duk, who is well known in Europe. Kim's newest film is "One on One," but he is also known for his films "Moebius," "Pieta" and "Crocodile."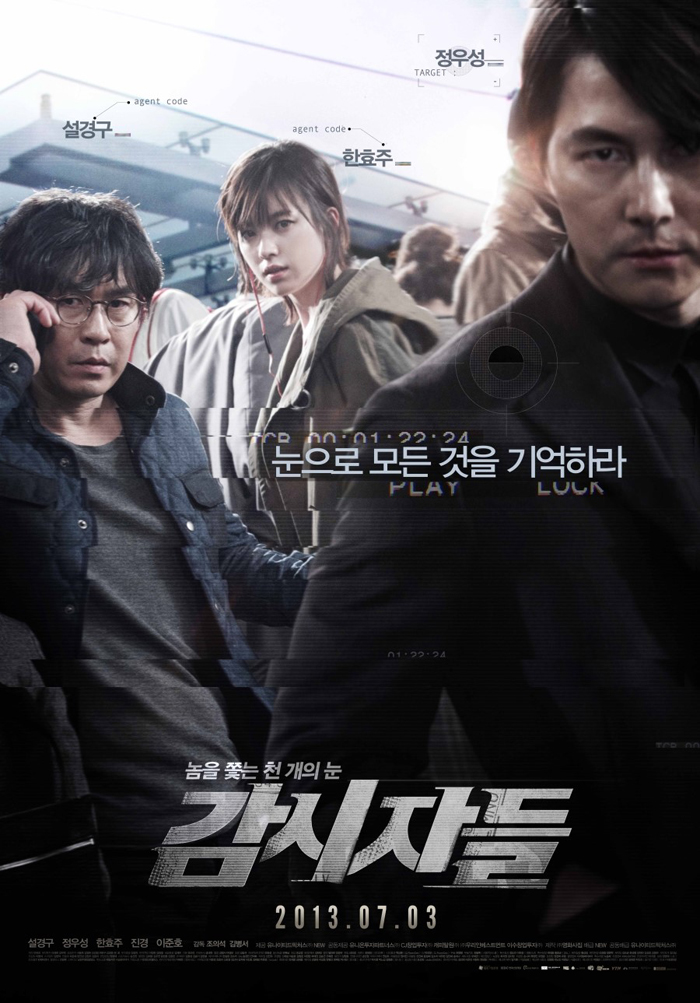 A poster for the film 'Cold Eyes.' (photo courtesy of All That Cinema)
Film fans will also be able to meet many actors, directors and producers at the festival. Actors Ahn Sung-ki, Jung Woo-sung and Gang Dong-won, as well as Lee Jun-dong, the producer of "Poetry," "A Girl At My Door" and "Hwayi: A Monster Boy," will appear at the festival and meet with audience members.
There will also be pop singers appearing and performing at the festival, including Eun-hyuk and Dong-hae from the band Super Junior. Dong-hae debuted as an actor with his appearance in the film "The Youth."
The London Korean Film Festival has enjoyed huge popularity with many sold-out shows, attracting 6,000 to 8,000 viewers per year.
"I will work hard so that the festival can play a role in showcasing Korean cinema in Europe," said festival director Jeon Hye-jung. "Over the next 10 years, we hope to add Korean fashion, performances and music to the event, and develop it into a major local festival."
By Limb Jae-un
Korea.net Staff Writer
jun2@korea.kr