Come and taste rice beer in Insa-dong
The 2014 Makgeolli Festival is now underway in and around the neighborhood of Insa-dong in Seoul.
Aimed at raising international awareness of makgeolli, the range of traditional Korean rice beers, especially the kind brewed with newly-harvested rice, the four-day festival is full of events that allow visitors to sample a range of the traditional rice liquor.
The Ministry of Agriculture, Food and Rural Affairs hosted the event on October 30 to mark Makgeolli Day, the last Thursday in October.
Makgeolli Day was first designated in 2011 as a day to unveil to the world a new line of makeolli made of rice that had been freshly harvested.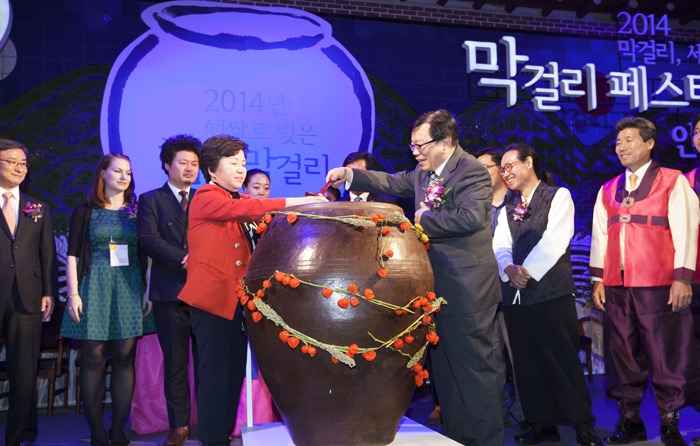 "I'd say that agriculture is the roots, deeply embedded in the soil, whereas makgeolli is the flower that is blooming above ground," said Minister of Agriculture, Food and Rural Affairs Lee Dong-phil during the opening ceremony on October 30. "Hopefully, this traditional Korean beer will become something that is beloved both domestically and internationally."
On the day, other makgeolli festivals were being run concurrently in Shanghai and in Tokyo, as well as in Gangnam-gu (District) in southern Seoul. Videos of people raising high their bowls of makgeolli for a toast were broadcast in real time online.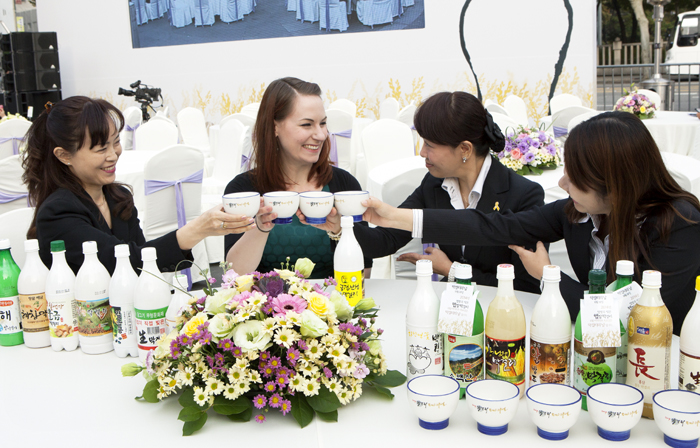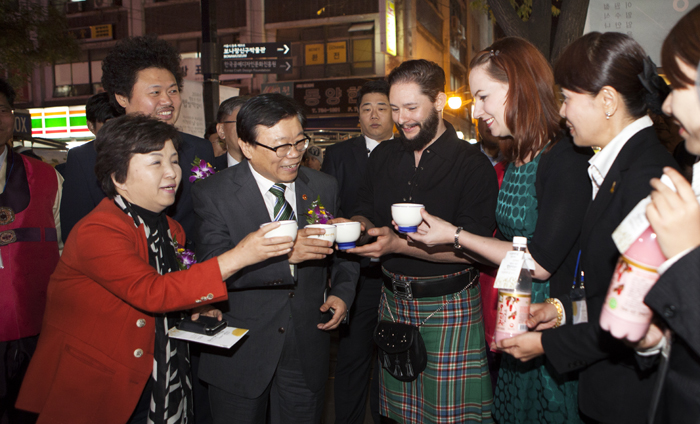 "Our hope is that this festival will make makgeolli better known in other countries and will bring a breath of fresh air to the popularity of the traditional booze," said an official from the agriculture ministry. "The government plans to help companies develop makgeolli markets beyond Korea, in China and Southeast Asia, too."
The makgeolli festival continues until November 2. During that time, more than 70 booths have been set up across Insa-dong and in some other crowded neighborhoods of Seoul, including Gangnam, Hongdae and Mugyo-dong, allowing people to sample makgeolli from the eight main provinces of mainland Korea.
By Sohn JiAe
Korea.net Staff Writer
Photos: the Ministry of Agriculture, Food and Rural Affairs
jiae5853@korea.kr