Follow the Makgeolli Wanderers into charms of tradition
Early last week, on August 11, a talking concert staged by the "Makgeolli Wanderers" (unofficial translation) took place in Namdaemun Market. Professor Seo Kyoung-duk of Sungshin Women's University and comedian Jeong Jun-ha were the hosts.
Finding a bowl of makgeolli in the hands of a farmer taking a late afternoon meal by the side of a field in the countryside, or even on the tables of young people in the makgeolli bars in Seoul's downtown, is an easy thing.
Instantly connecting the all-too-famous duo of pajeon and makgeolli with rainy weather is a commonly known fact to Koreans and non-Koreans familiar with Korean culture.
Reflecting the popularity of makgeolli and boosting it as a representative traditional beverage, the Ministry of Agriculture, Food and Rural Affairs is hosting a year-round event, where famous professionals from various sectors come to share their stories of makgeolli in the form of the "Makgeolli Wanderers" Talk Concert. The recent event was the third such event in the series. The first was held on April 10 at Gwangjang Market with actor Song Il-gook and the second was on June 25 at Tongin Market with singer Kim Jang-hoon.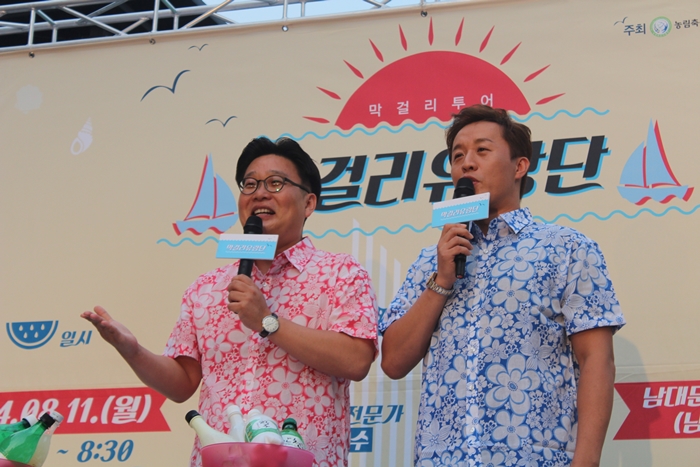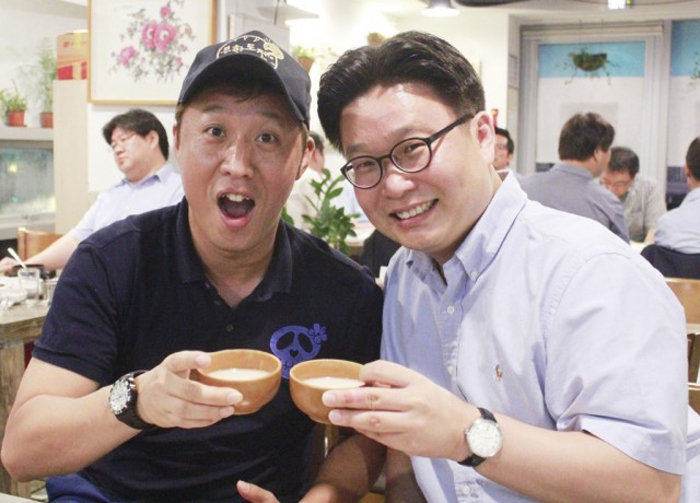 The next rounds are expected to be held in October and December. The guests will be fashion designer Lie Sang-bong, famous for his Hangeul inspired designs, and TV personality Seo Gyeong-suk.
By Paik Hyun
Korea.net Staff Writer
cathy@korea.kr