Korean classical music, dance, theater showcased in London
A wide range of Korean culture from music to dance has been shown in and around London as one of the main themes – Seoul in the City – of the 52nd City of London Festival, which started on June 22.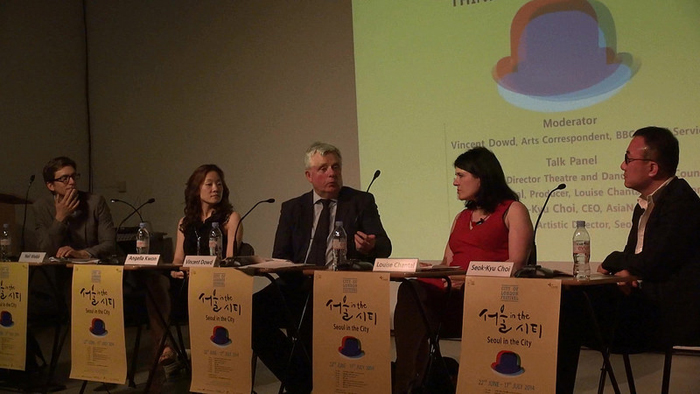 Gamblers Crew, a b-boy group, showed flash dance moves in a "Dynamic Korea" performance on a stage in front of St. Paul's Cathedral on June 30. Many young people, tourists and pedestrians cheered and offered a big round of applause. Gamblers crew consists of seven b-boy champions and has been traveling across the world holding performances. They came on stage in front of St. Paul's Cathedral, as well as at the Gherkin, five times during the festival.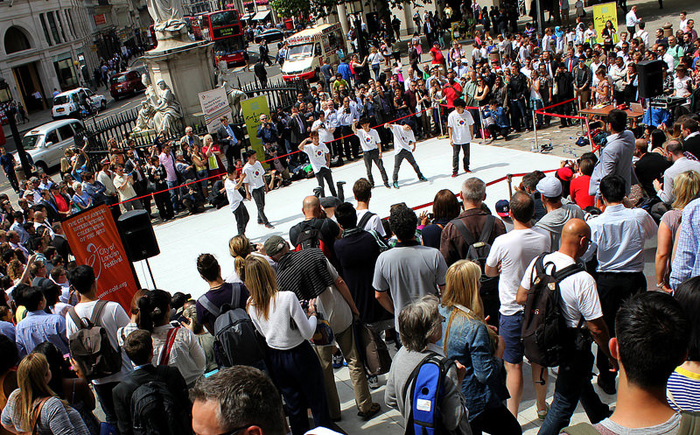 On July 8, Ensemble Sinawi performed at St. Luke's, the home of the London Symphony Orchestra, to great fanfare. Founded in 2007, the fusion band has been reinterpreting a traditional form of improvisational music, Sinawi. "The performance was a masterpiece that consisted of modern interpretations of traditional music genres such as sanjo (solo instrumental music), gut (shamanistic ritual), and pansori (traditional form of lyrical storytelling)," said Kwon Eun-jeong, the festival's Korean artistic director. "This festival has become an opportunity to introduce the beautiful tunes and charms of traditional music." 




Yohangza Theatre Company led by director Yang Jung-ung staged a reinterpretation of "Hamlet" by William Shakespeare on July 12 to mark the 450th anniversary of the great author. The actor who played Hamlet appeared on stage and said "to be, or not to be, that is the question" before taking off all of his funeral clothes and becoming totally naked. Right after, there was an exclamation from the audience. The play, which was mixed with shamanism and exorcism, involved traditional elements such as drums, janggu (double headed drums), gongs, exorcist songs and the tinkle of a bell, which filled the whole stage. Exaggerated movements by two masked actors gave a reminder of old silent films and caused a lot of cheers from the audience. 

"It was visually a great performance. The funeral scene, in particular, was interesting," said Louise Chantal, Oxford Playhouse director. 

"Amongst 250 performances at the festival, Hamlet was one of the top three pieces. The artistic play left a strong impression," said Paul Gudgin, City of London Festival director. 




On July 14, there was a performance by pianist Yeol-Eum Son. On the following day, maestro conductor Myung-Whun Chung and the London Symphony Orchestra held a concert at St. Paul's Cathedral and performed Beethoven's Symphony No. 9, "Choral." 

The festival takes place at 50 venues in and around London including St. Paul's Cathedral, the Barbican Centre and GuildHall and continues until July 17. 


By Limb Jae-un 
Korea.net Staff Writer 
jun2@korea.kr