Second Joseon fortress named UNESCO World Heritage site
Namhansanseong, the mountain fortress located 30 kilometers south of Seoul in Gwangju, Gyeonggi-do (Gyeonggi Province), has been added to the UNESCO World Heritage List. 
On June 22, the World Heritage Committee decided to grant World Heritage status to the mountain fortress during its 38th assembly, held in Doha, Qatar, from June 15 until 25.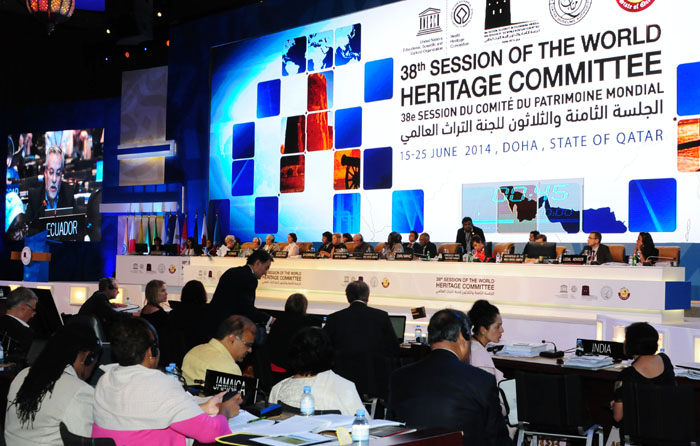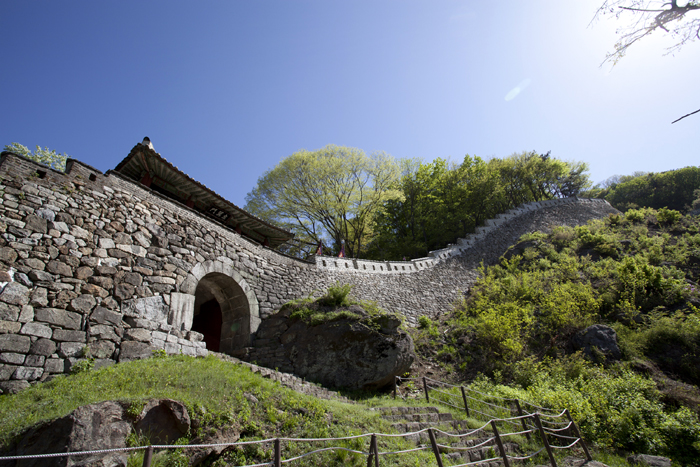 In particular, the committee and the International Council on Monuments and Sites noted that the fortress, designed as an interim capital for the royal family during the early 17th century, embodies a synthesis of military and defensive technologies from the period, aimed at countering the newly-introduced advanced weapons coming in from the West. 
They also praised the way the fortress was built, melding both Chinese and Japanese fortress designs. Namhansanseong is an excellent example that displays the development of fortress construction from the seventh century through to the 19th century, and, the committee added, shows the changes in weapon systems of the time. UNESCO also called it a, "living treasure," as it has been inhabited to this day.
The committee recommended that any excessive development near the area should be regulated, and encouraged local residents to participate in preserving and managing the historical site.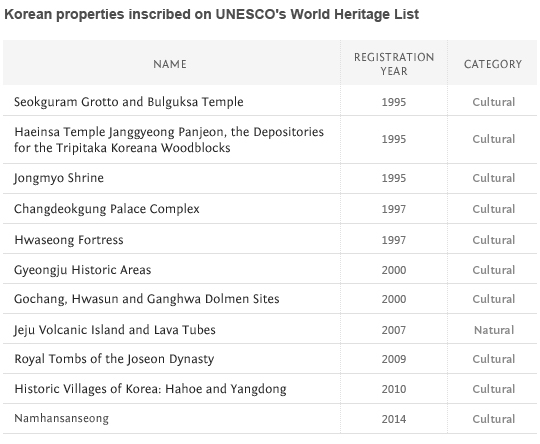 King Injo (r. 1623-1649), the sixteenth ruler of the Joseon Dynasty, took refuge in the fortress in 1636 during the Second Manchu Invasion of Korea, after he failed to defy the rule of the Manchu Qing Empire. The fortress' history, in fact, dates back to the first century A.D. It was built along the mountain ridges of nearby streams and valleys. The current size and form of the fortress walls, 11.76 kilometers in circumference, spanning 528,000 square meters, the size of over 48 soccer pitches, finally took shape in 1634 after extensive repair work. 
At the time, ramparts and other military facilities were dramatically expanded and the Haenggung, a royal palace complex where Joseon kings used to stay, was constructed. 
The fortress functioned as a mountain-fortified city and home for markets, government offices and residences, as well as protected the capital from outside military attacks. 
The Cultural Heritage Administration said that, "We will work with related local governments to set up systematic measures to protect and preserve this cultural asset."
With the addition of Namhansanseong to the UNESCO World Heritage List, Korea now possesses a total of 11 sites on the list, including the Seokguram Grotto and Bulguksa Temple and the Jongmyo Shrine, both registered in 1995, the Gyeongju Historic Areas, inscribed in 2000, the Jeju Volcanic Island and Lava Tubes, 2007, and the Royal Tombs of the Joseon Dynasty, 2009. 
By Wi Tack-whan, Sohn JiAe
Korea.net Staff Writers
whan23@korea.kr