KTX links Busan, Gwangju with Incheon airport
Starting later this month, people who travel overseas from Busan, Ulsan or other southern cities can go directly to Incheon International Airport without transferring at either Seoul or Yongsan stations in Seoul. 
The ministry of Land and Transportation and Korail announced recently that the KTX high-speed trains will run 20 times a day to the new Incheon International Airport Station from June 30. The KTX will run 12 times along the Gyeongbu Line from Seoul to Busan, four times to the airport along the Honam Line from Daejeon to Mokpo and twice along the Gyeongjeon Line from Miryang to Gwangju. 
In the past, those who lived in cities like Busan or Gwangju had no choice but to use Gimpo Airport and then catch a bus to Incheon International Airport, rather than a train because they would have needed more time to catch the Korail Airport Railroad from Seoul Station if they had travelled to Seoul from Busan by KTX. Thanks to the opening of the new Incheon International Airport Station, however, such inconveniences will no longer exist.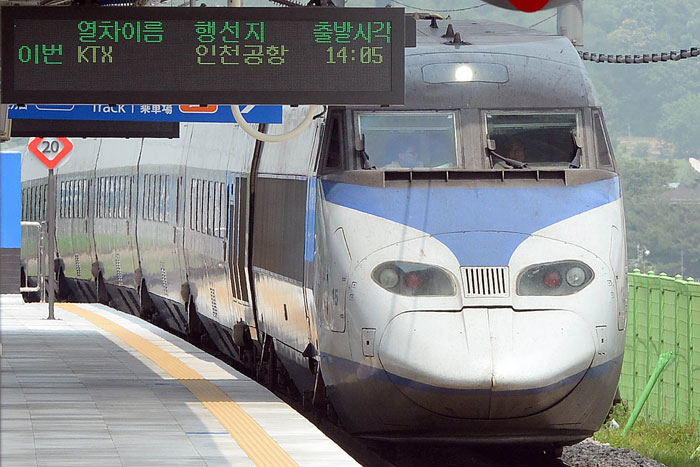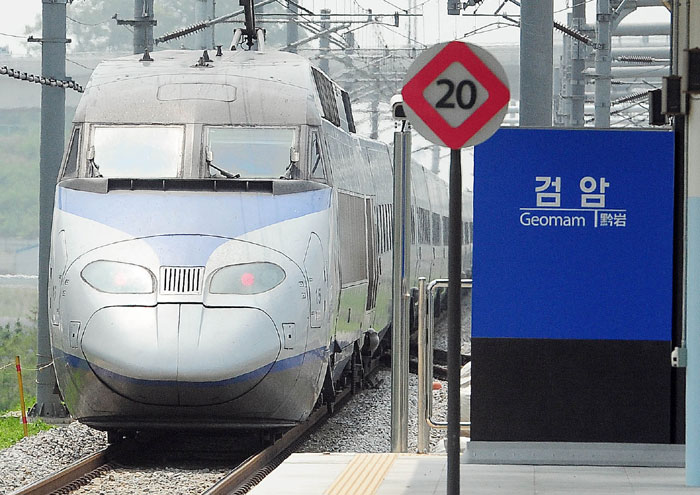 The train fare will cost KRW 12,500 for passengers who travel to Seoul Station along the Gyeongbu and Gyeongjeon lines, and KRW 12,800 for those who travel to Yongsan Station along the Honam or Jeolla lines. It will take about 47 minutes from Seoul Station to Incheon International Airport Station, 3 hours and 30 minutes from Busan to Seoul Station and 4 hours and 30 minutes from Mokpo to Yongsan Station. The travel time will be shortened when the Honam High Speed Railway and the second phase of the Gyeongbu Line is completed in the first half of next year and when improvement work at Seoul Station is completed at the end of 2015. 
The land ministry said, "The opening of Incheon International Airport Station holds great significance as it now offers improved access for people to use Incheon International Airport in a more convenient way. This will also be the first step in our new KTX line that will connect Incheon International Airport and Pyeongchang, which will host the next Winter Olympics Games in 2018." 
By Yoon Sojung 
arete@korea.kr