Psy releases new song 'Hangover'
Psy's new song "Hangover" will be released on June 9. 
The pop star will unveil his new song on the late-night ABC talk show Jimmy Kimmel Live!, which will air at 1 p.m. on June 9 in Korea. This is his first new song since "Gentleman" was announced 14 months ago. Psy will appear on the show with American rapper Snoop Dogg. The song's music video was already released on the morning on June 9, and the music will be available for purchase on iTunes at midnight on June 10.
The music video features Psy drinking soju out of a shot glass and rolling the glass against his face as Snoop Dogg comically follows his lead. They visit a sauna and a noraebang, a Korean-style karaoke bar, to ease their hangover. They dance in the noraebang and play the tambourine, order and eat jajangmyeon, a black-bean noodle dish, visit a billiards hall and down a cup of instant noodles with triangular gimbap, seaweed rice wraps, as a side. They later visit a theme park in Wolmido, Incheon. The lyrics contain the Korean words such as "badeusio," meaning, "please accept and drink," and there is the sound of small traditional gongs. 
A preview of the Jimmy Kimmel Live! show containing a clip of the music video was released recently and the number of views has already passed 1.5 million on YouTube, showing great public interest in the new song. The hip-hop song contains a repetition of the word "hangover" and features an electronic beat. The song's teaser posters show Psy and Snoop Dogg walking with a soju bottle in hand and putting their arms around each other. Also in the posters, Snoop Dogg helpfully pats Psy's back to help him vomit.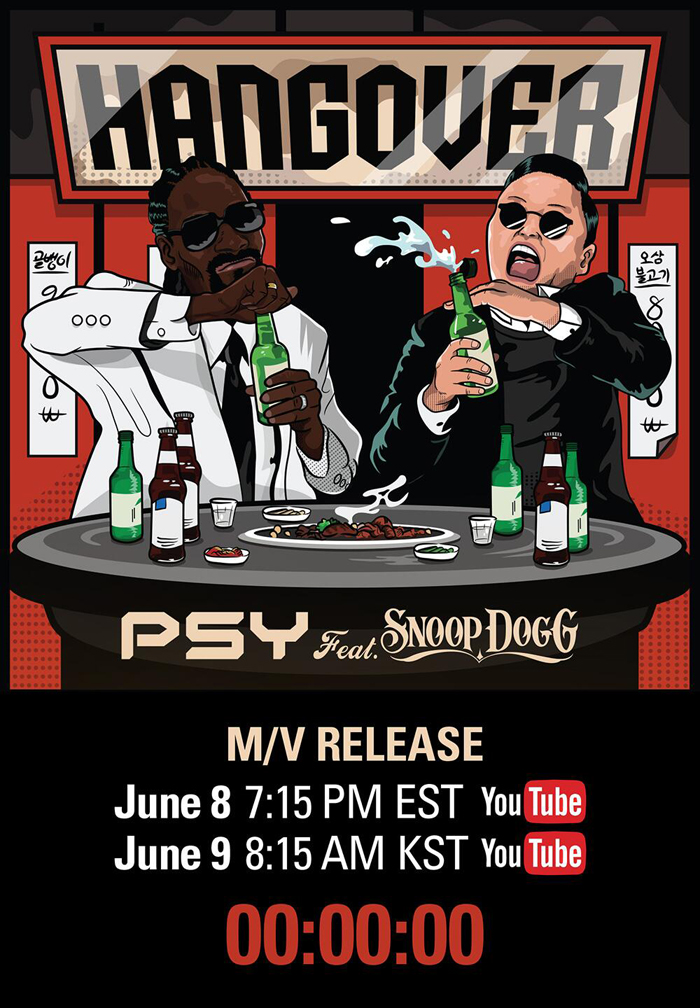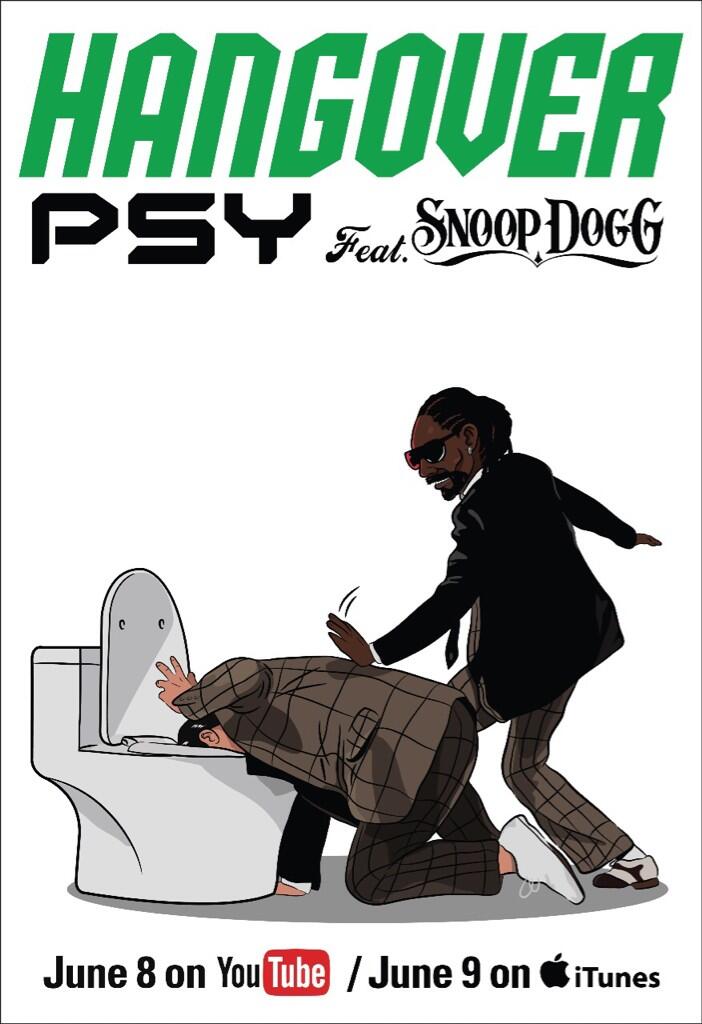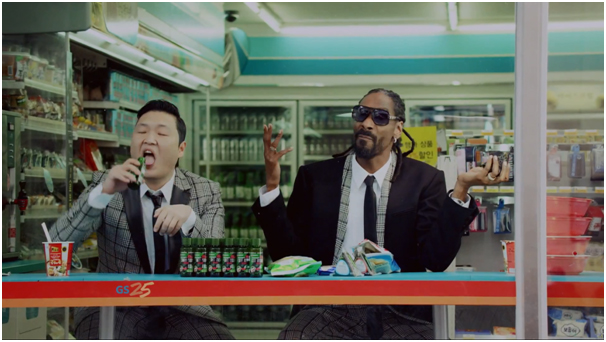 Separately, the music video of "Gangnam Style," which was released in the summer of 2012, has set a new Internet record by surpassing 2 billion views on May 31, a first in YouTube history. 
" When the music video hit 1 million views, though I don't remember when it was exactly, I was quite overwhelmed," said Psy. "I don't know if I could do it again." 
By Limb Jae-un
Korea.net Staff Writer
jun2@korea.kr